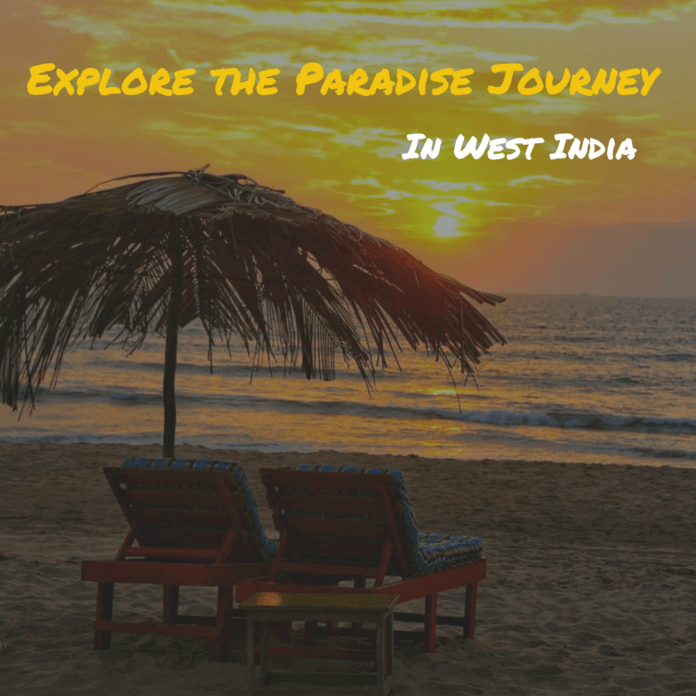 India will always be one of the world's most enthralling destinations.
With stunning beaches, a rich culture, ancient heritage buildings, and majestic temples, we highlight GOA, Mount Abu, Kutch, Udaipur, Jaisalmer and Jodhpur.
6 Best Tourist Places and Destinations to Visit in West India
#1. GOA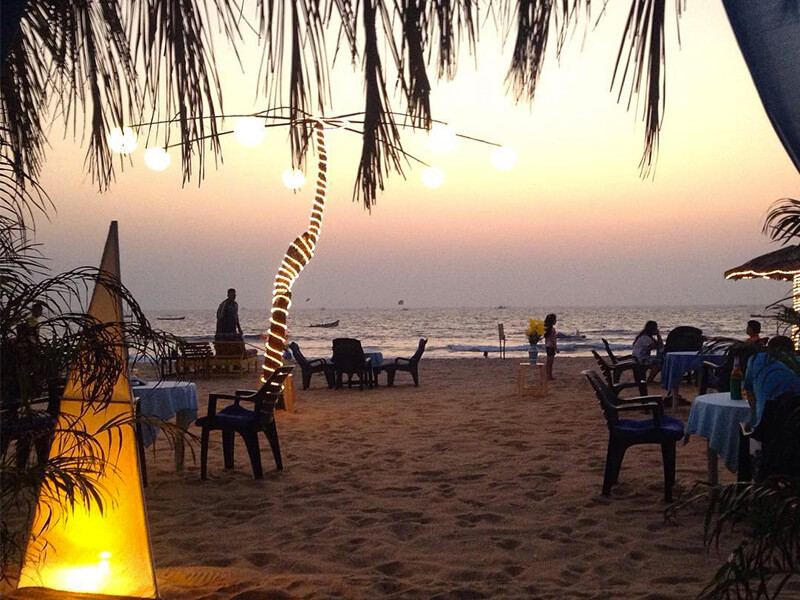 As we jump into teenage the first-holiday place strikes in our mind is GOA. A land that redefines holidays, with its delicate mix of sun, surf, and beaches; Goa has become the ultimate tourist destination.
It's much more than a hand full of beaches and pumping parties. With tourism season, the region becomes close to yoga, spiritual exploration, and others.
The architectural beauty of ancient churches & Fort, beaches, wildlife, and energetic clubs, casinos & restaurant GOA welcome everyone with high spirit.
Amazing nightlife, a variety of booze, beach shacks and dirt cheap prices the best combination for the youth.
Best time to Visit Goa: The months from May to September are considered off-season. May is usually unbearably hot. The monsoons hit Goa by early or mid-June. It starts cooling down once the rains arrive and the countryside starts turning green.
Attractions: Beaches like Vagator, Calangute, Anjuna, Colva, & Benaulim, Fort Aguada, Church of Mae De Deus, Basilica of Bom Jesus, Temple of Bodgeshwar, Dudhsagar Waterfalls, St Xavier's Church, Grand Island (for watersports), and clubs like Cafe Mambos,Titos, LPK (Love Passion Karma), SinQ, & Club Cubana
#2. Mount Abu
Mount Abu is the only hill station in Rajasthan, near the Gujarat border. Situated on a high plateau in the Aravalli Range and lush green forest, it offers a relatively cool climate.
There are many specific viewpoints including Honeymoon Point and Sunset Point, to enjoy these picturesque sights. Nakki Lake is a popular spot to enjoy boating in Mount Abu.
Best time to Visit Mount Abu: Winters in Mount Abu are not that extreme; the lowest temperature here would not go beyond 12 degree Celsius. Hence, it makes sightseeing and other outdoor activities for tourists.
Attractions: Gwalior Fort, Jai Vilas Palace, Gujari Mahal, Man Mandir Palace, Tomb of Tansen, Teli Ka Mandir, Saas Bahu Temple, Scindia Museum
You may also explore: 7 Breathtaking Places to Visit in South India
#3. Kutch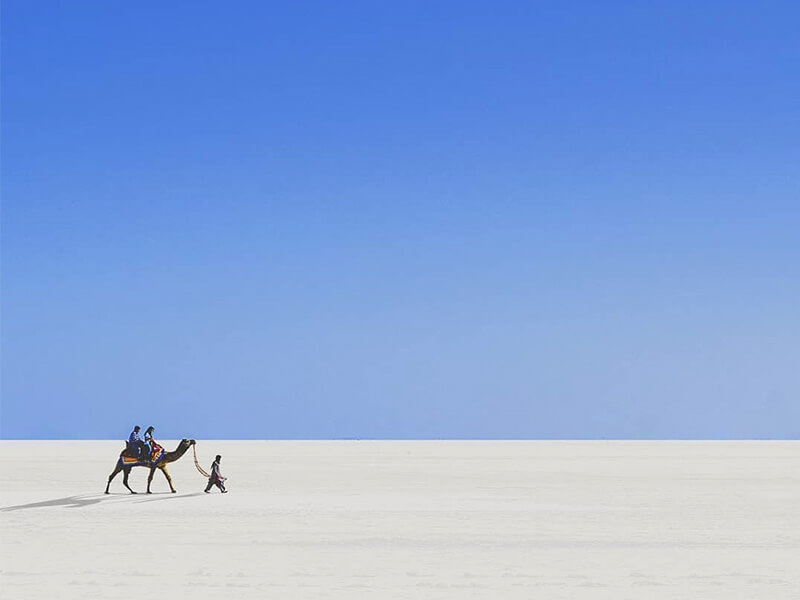 Kutch literally means something which intermittently becomes wet and dry; a large part of this district is known as Rann of Kutch which is shallow wetland which submerges in water during the rainy season and becomes dry during other seasons.
Rann Utsav is an awesome festival of Kutch, Gujarat, India. It is a Carnival of Music, Dance, nature beauty of White Rann and much more than that when visiting under the full Moon.
Kutch Rann Utsav is the shimmering landscape that gives the enchanting moments of this Fest, which feels like as Heaven On Earth during Festival Time. In fact, it's a Family holiday destination to explore fun moments and store in cameras for a lifetime.
The same word is also used in Sanskrit origin for a tortoise. The Rann is known for its marshy salt flats which become snow white after the shallow water dries up each season before the monsoon rains.
Best time to Visit Kutch: Winters are the best time to visit Kutch. The temperature during these months is between 25 to 12 degrees Celsius and makes the weather perfect for sightseeing. This is also the best time to visit the Rann of Kutch Festival.
Attractions: Prag Mahal, Kalo Dungar, Kutch Museum, Archaeological Museum, Mandvi Beach, White Desert, Aina Mahal, and more.
#4. Udaipur
The City of Lakes and the Venice of East Udaipur stands out itself with different Rajasthani hues of the city. The City of Dawn, surrounded by the ancient Aravali Mountains and set on the edge of three lakes, is a brilliant kaleidoscope of narrow lanes flanked by bright stalls, gardens, lakes, palaces, and temples
The Rulers of Mewar are still remembered for their bravery & courage they showed for protecting their motherland from external invaders. Udaipur's beauty and its remarkable past blossoms in the heart of the visitors for a long time.
Best Time to Visit Udaipur: The splendid city of Udaipur observes the three main seasons, summers (Mid-March-June), monsoons (July-September) and winters (October-March) respectively. In the summer season, the temperature ranges between 38.3 and 28.8 degree Celsius.
Attractions: Lake Pichola, Jagdish Temple, City Palace, Jag Mandir, Gangaur Ghat, and Bagore ki Haweli
#5. Jaisalmer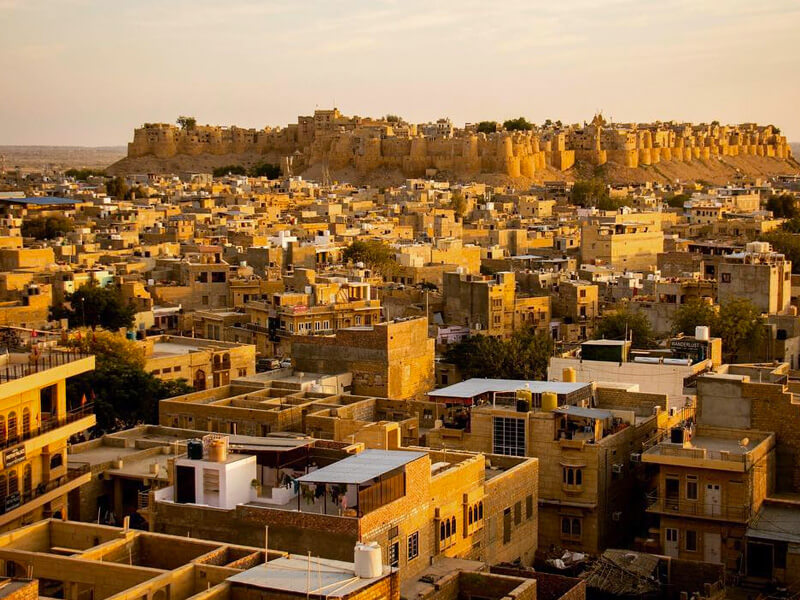 The Golden City of Rajasthan, Jaisalmer is surely one of the best cities to visit in India. This part of Rajasthan lies in the Thar Desert region, exhibiting the magic of velvet sand dunes meshed with the ever-colorful culture of the state. Jaisalmer is where you can spend your time indulging in exciting activities such as dune bashing, camel safari, and desert camping. Yes! Desert camping in Jaisalmer makes for an experiential stay, with all the luxury you could wish for.
Jaisalmer – Deep in the heart of the Thar Desert is Jaisalmer, one of the last princely bastions in the region. Jaisalmer is where you can spend your time indulging in exciting activities such as dune bashing, camel safari, and desert camping.
The rich merchants engaged stone-craftsmen who worked with great diligence on the sandstone mansions they built, filling up facades with sculptural filigree, screen windows, delicate pavilions, and beautiful balconies.
Also worth visiting, are the Sam Sand Dunes, located just outside Jaisalmer, that offer unbelievable desert vistas, stretching for miles and miles.
Best time to visit Jaisalmer: November to March – These months constitute the winter season in Jaisalmer. It is also an ideal time to visit Jaisalmer. Sightseeing and other outdoor activities like camel ride, a desert safari is more enjoyable during this time as the maximum temperature does not go beyond 24 degree Celsius.
Attractions: Jaisalmer Fort, Bada Bagh, Folklore Museum, Sam Sand Dunes, and Desert Cultural Centre.
#6. Jodhpur
The second largest city of the state of Rajasthan also knows as Blue city. Forts and palaces, temples and Havelis, culture and tradition, spices and fabrics, color and texture, Jodhpur has them all and in plenty.
The Umaid Bhawan Palace, other than still being the home of the royal family of Jodhpur, is also a deluxe hotel, and a part of it is a museum. Jodhpur is also a popular shopping destination, with antique furniture being a popular buy amongst tourists.
Best Time to Visit Jodhpur: October to March is a good time to visit Jodhpur. However, depending on what you want to do, here's a monthly breakup of Jodhpur's climatic conditions so that you can plan when to go: October to February: October marks the onset of peak season in Jodhpur with the weather turning pleasant.
Attractions: Umaid Bhavan Palace, Jaswant Thada, Mehrangarh Fort, Mandore Garden, and Balsamand Lake.
You may follow us on Twitter and like us on Facebook. Your feedback and reviews are awaited.