There is a whole new world outside which is unexplored and undiscovered. With lots of places to travel, it becomes difficult to travel lavishly every single time. Hence it is perfectly okay to go economically sometimes. All that matters is traveling and cherishing. We've figured out 10 best cheap Weekend Getaways for Couples in the U.S. Check out yourself.
Weekends are definitely we look forward to. After running errands and doing household chores, one may ask for a relaxing weekend to spend quality time with your partner. Hence, a cheap weekend getaway is all that you need! There are times when spontaneous and unplanned trips surpass the planned trips. Last-minute travel can certainly prove to be wow! Don't waste your time in deciding where to go. The below list will help you choose the right place for you:
Top 10 Best Cheap Weekend Getaways for Couples in the U.S
Quick links:
#1. New York
The towering skyscrapers and iconic landmarks make this cool cosmopolitan city the best weekend getaways for couples in the U.S. This is the place for all types of travelers.
Stroll through the iconic Central Park or stop by markets and events, you're sure to enjoy the experience. Take your loved one for a shopping spree at the 5th Avenue and Madison Avenue. Make sure to sip on a drink at Garret. The Brooklyn Bridge, Manhattan Bridge, idyllic Empire State Building and many more attractions can make you extend your trip.
#2. Atlanta
A top-notch aquarium, amazing historic sites, and some exquisite restaurants make this city a great place to visit.
The Georgia Aquarium is a real gem of the city. Atlanta holds the reputation for the mouth-watering delicacies and drinks. For beer lovers, the Brick Store Pub is the place. This is an ideal trip for the last minute weekend getaway ideas.
#3. Kansas City
This destination makes for a fun weekend getaway for couples. Many attractions don't charge you any fees and are free to visit. Accommodation as well is very affordable.
Boulevard Brewing Company is a great and a free tour. Barbeque and high-quality meat are offered at reasonable price. You'll find lovers everywhere in this 'city of fountains'.
#4. Nashville
Nashville, best known for country music has many other things to do as well. A perfect cheap weekend vacation for couples has nice burger joints, live music venues, and some finest microbreweries.
Music lovers will have many options to visit music studios and museums. Escape with your loved one to Nashville and enjoy a 30 minute Cinderella Carriage Tour. Hop on the General Jackson Showboat Dinner Cruise and gift yourself a perfect romantic getaway.
#5. Philadelphia
You'll find lots of free things to do and see here. A winter weekend in Philadelphia is perhaps a great idea. The best thing is you don't have to pay exorbitant prices to stay here. One may have an easy access to nice hotels and inns.
The must-visit attractions are the Liberty Bell and Independence Hall. This city offers you a bit of everything: music, dance, and theater, ice skating, art galleries, museums, antique stores, etc.
#6. Toronto
Save your pocket by planning your trip in winters. This is the time when there are fewer tourists. Visit some of the biggest attractions with the CityPASS. The most economical way of getting around in Toronto is through public transportation. It is reliable and comparatively cheap as well.
Rekindle the flame and ignite the spark of romance. Book one of the romantic weekend getaway packages and relax with your spouse.
#7. San Francisco
Beautiful views await here for the free-spirited souls. If you have an eye for art, a taste for cuisine and fire for adventure than this is the place for you. Stroll along the Marina or sip over a cup of coffee at any of the cozy cafes or relish the world-class cuisine, San Francisco has ample of things to keep you busy.
Book your stay at smaller bread and breakfasts and thus save your pocket. Travel via public transportation and save loads. You'll find most of the attractions within walking distance. A little smartness makes it an affordable romantic getaway in the USA.
#8. Minneapolis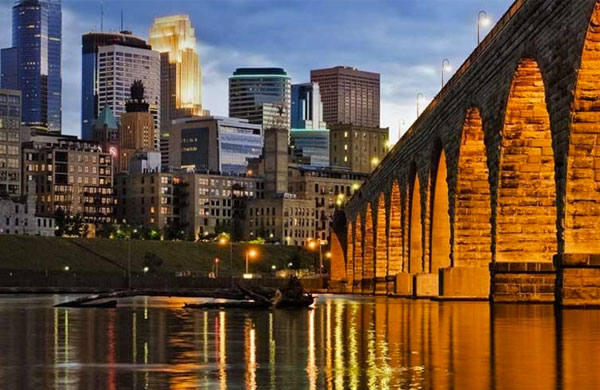 Plenty of green parks, beautiful lakes and art museums make this city popular. The Nicollet Island Inn is well known for its excellent dining. Book your stay and a romantic dinner here. Relax amidst the live music, cocktails and, desserts.
Another place where you can head to for your weekend stay is the Loews Minneapolis Hotel. It is a perfect best weekend getaways for couples.
#9. Providence, Rhode Island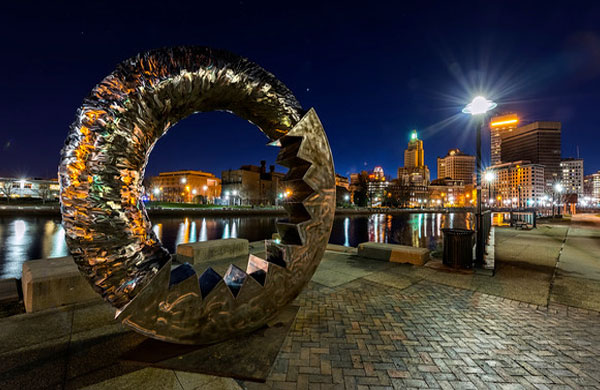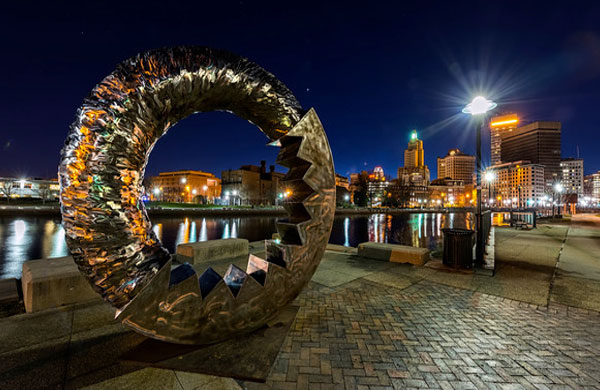 Providence is the most budget-friendly and often over-looked city as well. Free gallery nights, free art displays and free art bus rides await you along the waterfront. If you're traveling in summer, then do visit the WaterFire art installation. It lights up the nearby basin, occasionally.
Other must-visit tourist attractions are the Governor Stephen Hopkins House, the John Brown House, the Roger Williams Park and the Federal Hills.
#10. Seattle
This Emerald City is unpredictable in terms of its weather, hence; always carry an umbrella or a raincoat. Sole Repair is an incredibly classy and unique place. From best music to dining to dancing on the beats, it has all, what more can one ask for?
Sip a wine at one of the vineyards or go boating at Green Lake, romance is everywhere. It surely is one of the best weekend getaways in the U.S.
The last-minute weekend getaway ideas include booking your stay at a resort and spending your weekend relaxing there. You can even look forward to an adventurous trip. Recharge yourself at any of the easy weekend getaways.