From major cities and remote villages to unusual streets, Europe is a treasure of colorful tourist destinations just waiting to be discovered.
Here, we've pulled together some of Europe's most colorful places, which help you to plan your next multi-colored Euro-trip!
16 Most Colourful Towns And Cities To Visit in Europe
Reykjavik, Iceland
Reykjavik, Iceland is the most photogenic destinations in Europe, dotted with low-rise multicolored houses clad in corrugated iron.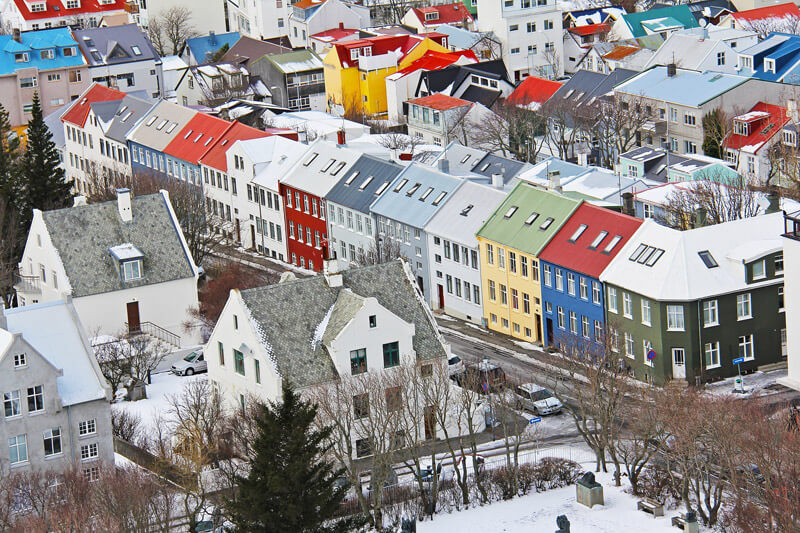 Copenhagen, Denmark
Nyhavn Canal (Copenhagen), Denmark – The brightly colored 17th-century buildings is an ideal destination for anyone.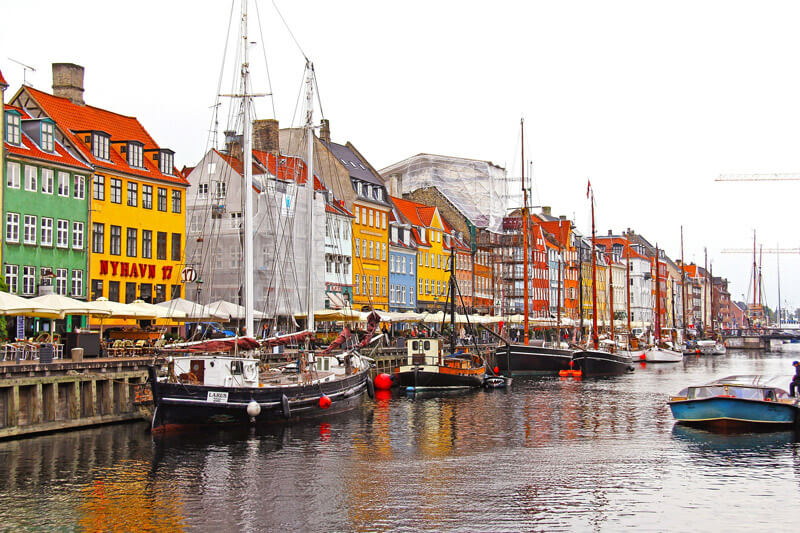 Prague, Czech Republic
Prague, Czech Republic offers a combination of colorful buildings, cobbled streets and century's old architecture.
Poznan, Poland
The Old Market Square of Poznan in Poland is surrounded by colorful buildings painted in blue, yellow, green, etc.
Longyearbyen, Norway
Longyearbyen, Norway, – The colorful wooden houses make Longyearbyen a charming little town.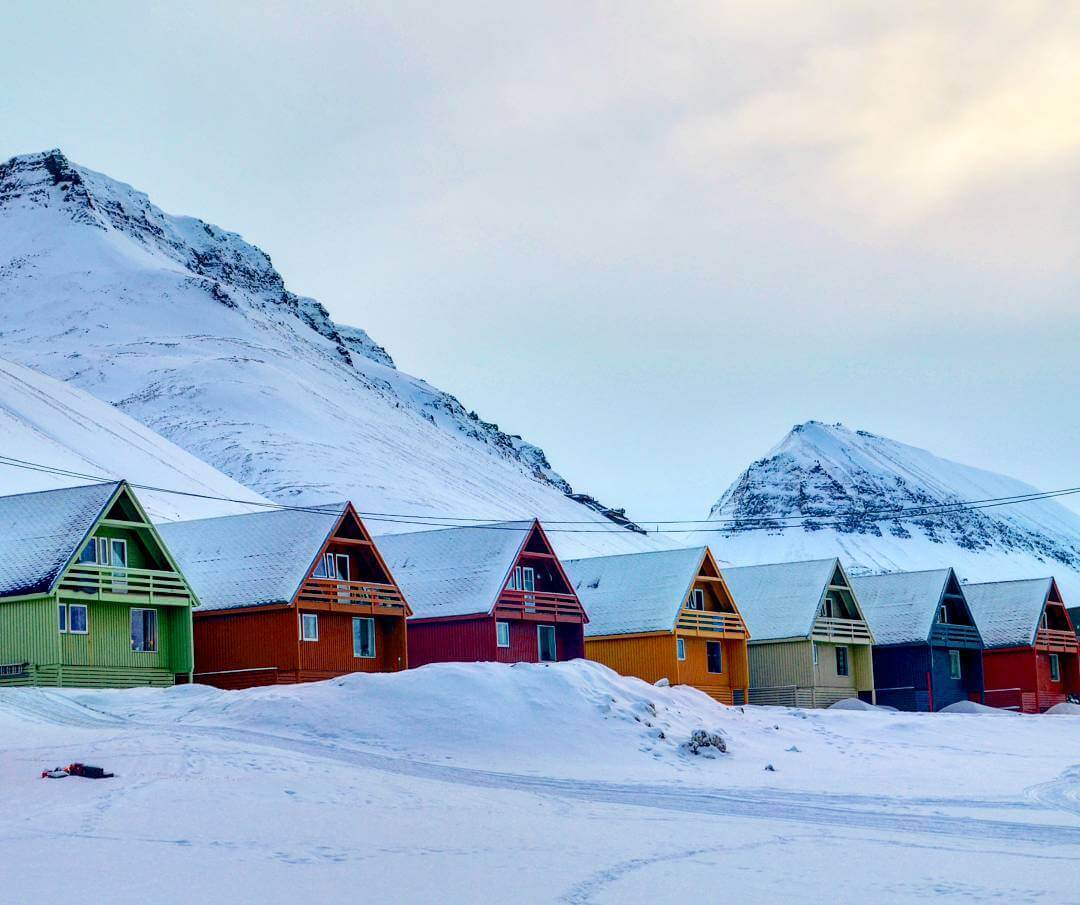 Lisbon, Portugal
Lisbon, Portugal known for the street art and patterned tiles on the buildings.
Burano, Italy
Burano, Italy is widely famous for its lace-making tradition and the brightly-colored fisherman's houses that line the pretty canals.
Notting Hill (London), England
Notting Hill is London's one of most Instagrammable areas, with iconic pastel-colored houses and the weekly Portobello road market.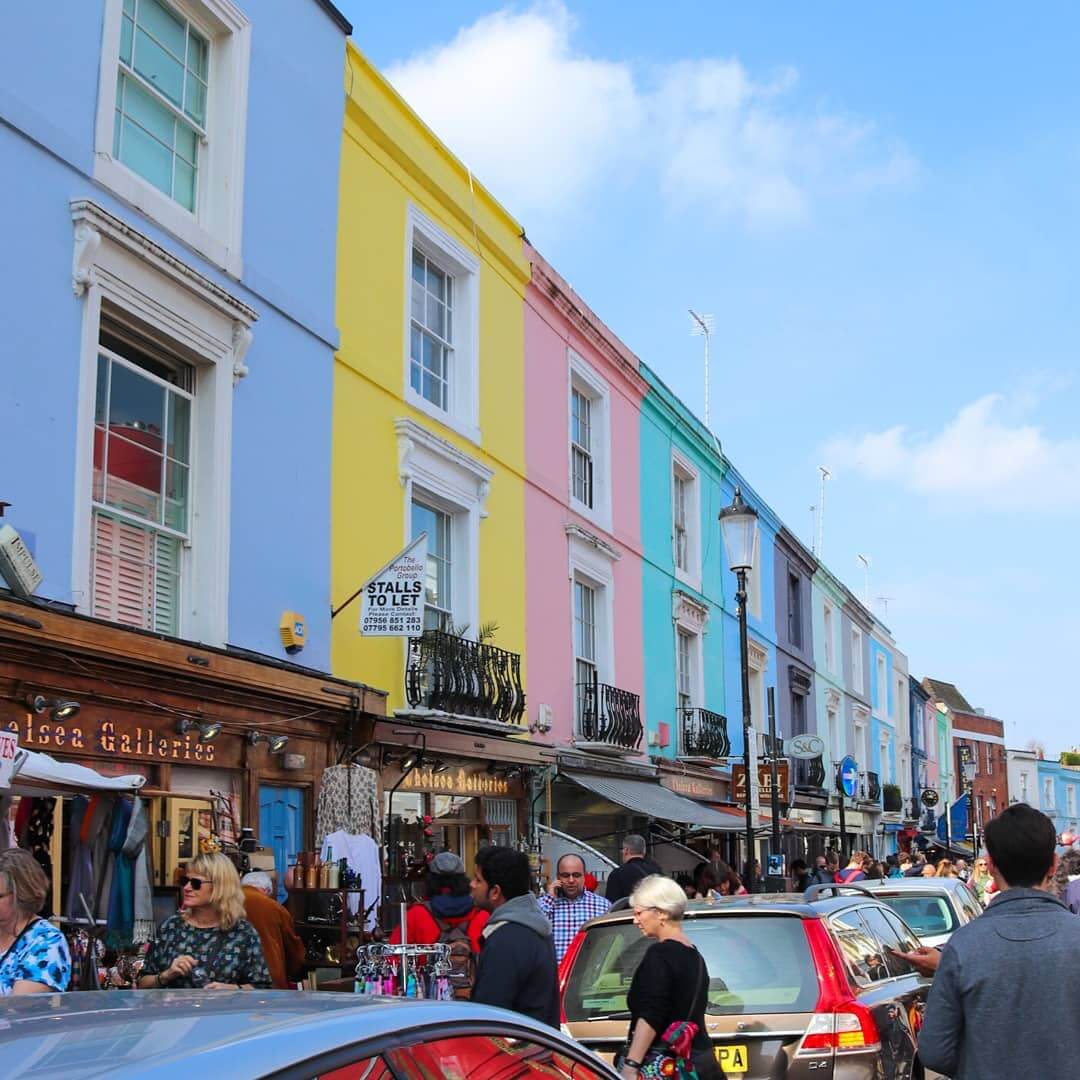 Juzcar, Spain
Juzcar is a small village of Andalusia, Spain surrounded by farmland and picturesque hills, famous for its radiant blue houses painted in 2011 as a setting for the movie Smurfs II.
Cinque Terre, Italy
Consists of 5 colorful towns, The Cinque Terre is one of the most picturesque places in the world and a must-visit holiday spot in Italy.
Menton, France
Menton's old town is a cascade of pastel-colored buildings, mottled in ochre, yellow, and terracotta tones look so attractive while looking from the seaside.
Procida Island, Italy
Procida Island, Italy, with its quaint cobbled streets, idyllic harbor and ancient buildings in pretty blues, pinks, and yellows, is a perfect gateway from Naples.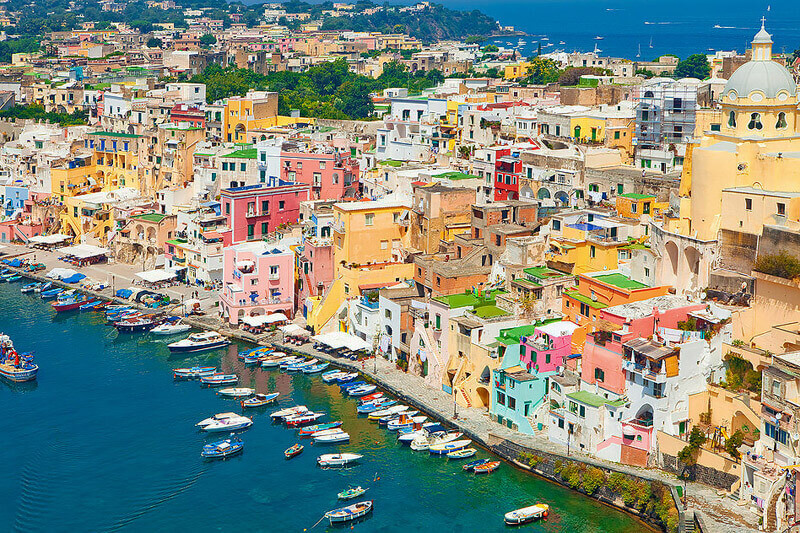 Colmar, France
Colmar, France, with its pretty cobblestone streets, colorful buildings decorated with flowers and quaint canals, offers a truly magical experience.
Torbole, Italy
Torbole, Italy is a hub for sailing and windsurfing. It is also famous for its jaw-dropping harbor and brightly colored houses.
Gamla Stan and Stockholm, Sweden
Stockholm, Sweden, is well-known for two things: its underground art exhibition and the bold red, yellow and green 17th-century buildings in the heart of Gamla Stan (the Old Town).
Costa Nova, Portugal
Costa Nova is a popular beach destination, also famous for its unusual collection of palheiros – traditional wooden houses painted in colorful stripes.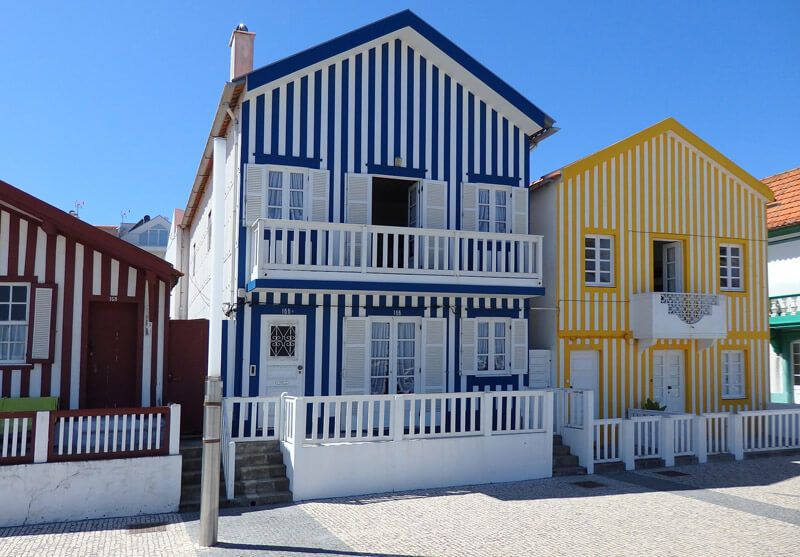 Share your comments about this list.