If you are a human who always loves to spend some time with nature, then you and Zion National Park would serve as a perfect pair. Yes, it's incredible that it would sway away your senses along with its abundant beauty! The mighty peaks, serene beauty, and flora & fauna all together complement the whole aura of Zion National Park. This destination is marking its presence for over 100 years and is continually stealing the hearts of many. The Zion National Park is an apt hub not only for the nature lovers, but the adventure enthusiasts also favor this natural settlement.
It is located in Utah, and here, you are going to have a look at the spot patches looking like a bubbly, black colored crust! The rains here have always been a growing reason for flora and fauna's beautiful vibrancy. If you intend to know more about this heartthrob destination, then this write-up is meant for you. Get to know more about the must-known information associated with the Zion National Park.
Why Go to Zion National Park, Utah?
Zion National Park is considered to be one of the most iconic national parks existing in Utah. Hike its mighty trails and wave through the pristine canyon waters, this national park is no less than a paradise. This destination is worthy of abundant glimpses, and it is because there exist a plethora of reasons to visit the Zion National Park. If you are thinking about what is Zion famous for? Here is the answer lies below:
Waterfalls
Despite the presence of utmost heat during summers, the waterfalls at Zion provide a refreshing appeal! If you are prevalent here, nothing could stop you from gaining a fresh aura. The sounds of falling water would bless your ears, and they also ensure an oasis of the beauteous ferns as well as flowers! There is a bundle of waterfalls at Zion and the most famous out of these are the Archangel Falls near the subway, waterfalls at the Emerald pools and Zion Narrows and also the Mystery Canyon Falls.
Breath-Taking Canyons
If you are a person who is genuinely fond of canyoneering, then you must head towards Zion National Park in no time. This place acts as a sheath to an array of descending slender canyons. The adventure enthusiasts are most welcome to come up at Zion and try out their hands in the act of canyoneering. These river-filled canyons provide an opportunity to get up close and communicate with nature via strenuous hiking. Apart from that, you shall also do rappelling and swimming.
Nature Study
The Zion National Park is a perfect place that is expanded across 232 sq. Miles of land. Here, you can study a lot about nature and species of wildlife. There is a wide range of plants and animals' diversity at the Zion, and you can start knowing more about them while being here. Apart from that, there are over 1000 species of flora and fauna accompanied with more than 400 species of animals, birds, and mammals! Have a glance at Zion's canyon meadows and the massive rocky slopes.
Also Read: A Handy Guide for a Tour to Yosemite National Park
5 Must-See Attractions in Zion National Park, Utah, USA:
You must be wondering about what is special about Zion National Park? Well, it is no less than satisfaction. Visiting Zion National Park is all about sightseeing and outdoor activities! Your experience in this place will genuinely depend upon the time you need to dedicate for its exploration. There are plenty of tourist attractions here and these act as a perfect place to practice the different things to do in Zion National Park, Utah. Have a look at these winsome attractions below:
Zion Mount Carmel Highway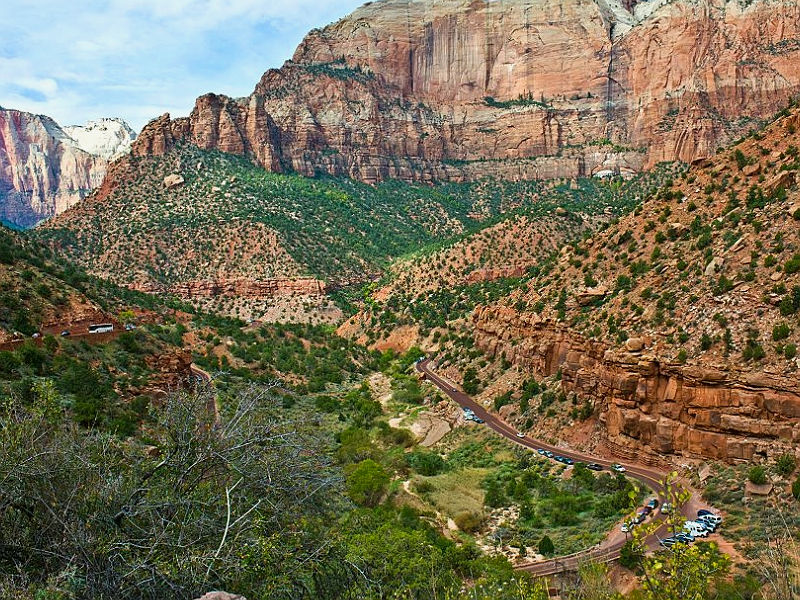 This famous highway is known to run across the park marking its existence right from the South Entrance till the East. Here, you'll have a glance at the beguiling dramatic views of the valleys! This road climbs up the mighty mountainside in an eminent manner, and this gives a distinct experience to travelers.
Angels Landing and The Narrows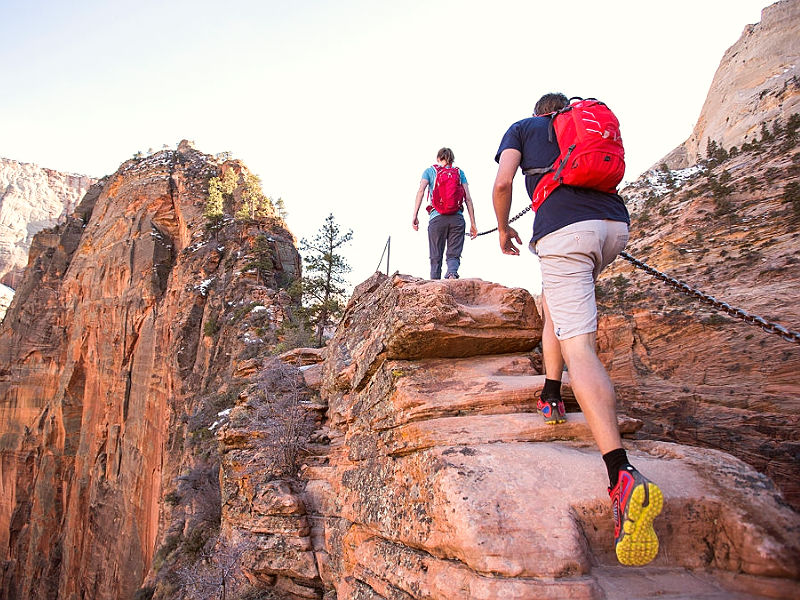 There are a good number of outstanding hikes that the adventurers here can be a part of. The most crucial hiking sites at the Zion National Park are none other than the Angels Landing and The Narrows. These strenuous hiking regions take up to the most spectacular views overlooking the very expansive Zion Canyon.
Riverside Walk
You would never say no to such an enjoyable Riverside Walk at the Zion National Park. This high activity is a 2.2-mile round trip that introduces you with a profoundly beautiful aura of this park. You will spot plenty of rock walls on the way, varied trails passing amidst the hanging gardens as well as the valleys!
Zion Canyon