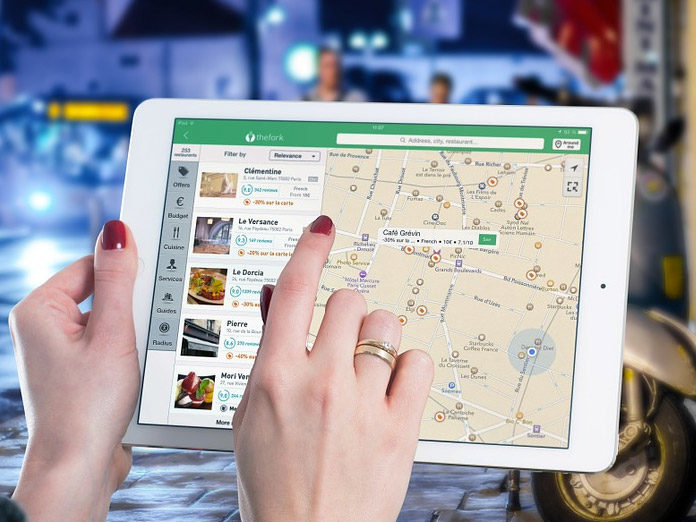 It all starts with detailed and accurate planning. You say you've got your bags packed for your next trip, and took all the necessary things. Right? Not really. How about the apps that will make your traveling hell lot of easy? Obviously, nobody is acquainted with the new place. Hence, moving to places can be difficult at times, but not anymore. Let's check out a few offline apps that will make your life easy. Here is the list of the best travel apps that work without internet connection, for Android and iPhone.
10 Best Offline Travel Apps for Android and iPhone of 2019
1. Triposo
This amazing application lets you travel like a local. From hotels, restaurants to local experiences and activities, everything is covered here. Triposo covers more than 50 thousand destinations and 200 plus countries to explore from. Shortlist your choices, add them to the bucket and simply book. That's all you got to do. It is the best offline apps for iPhone as well as Android. Click below to download:
2. Avenza Maps

Explore and discover the middle of nowhere. Browse from the lacs of maps available. Navigate your way through the built-in GPS on your mobile device. The app also allows you to drop pins on the map. All this on your fingertips, that too 100% offline. Don't get lost because Avenza Maps will take you home. You may download the same on:
3. Tripit

Great itineraries are magically crafted for you. All you've to do is, forward all your confirmation emails of your transfers, flights, hotels, transfers, and restaurants. Tripit will fetch the information and build a master itinerary for you, keeping all things in one place. Hence you'll be able to access your itinerary anytime and on any device. To organize your trip, download the app from:
4. Pocket Casts
Music, series and your favorite playlist are must for any trip you plan. This app lets you customize your podcasts making them look more beautiful. Now you'll never be without your favorite shows. Create a playback queue and enjoy them on the go. The feature of the app definitely makes it one of the must-have apps that work without internet connection. Download by following the below link:
Download for Android  | Download for iOS
5. XE Currency

It can be really daunting to keep calculating the conversion and exchange rates. This simple to use app lets you quickly calculate live currency as well as foreign exchange rates, hassle-free. Nobody can fool you when you've access to XE Currency. Save your hard earned money by downloading the app from:
6. Here WeGo

The language barrier is very common when traveling to new places. However, this shouldn't stop you from visiting and exploring. With Here WeGo, you'll be able to move to places easily with the offline travel maps. Getting around town was never easier than this. It is okay to travel without internet but not without this essential app. Download the app on:
7. Google Translate

Stop asking and start exploring with Google Translate. This free application instantly lets you translate words, phrases and web pages. You can now have access to more than 100 languages. This offline translator app is available on platforms, Android and iOS. To download, follow the below link:
Download for Android | Download for iOS
8. Spotify

Spotify gives you access to millions of songs on the go. It is basically an offline digital music service. Play the latest numbers or get nostalgic with the old songs, Spotify is for everyone. All you got to do is, download the app, download the music and listen offline, anytime and anywhere. The excellent sound quality is incredible. Undoubtedly, it is one of the best travel apps that work offline. To download, click:
9. AccuWeather

It is very important to know the weather of your destination before heading towards the same. Be it local or international; the weather forecast is easily accessible for you. AccuWeather is super accurate with its real-time data feature. You'll have access to hour-by-hour and minute-by-minute data. It is, therefore, one of the best travel apps and certainly a must-have. To download, click:
10. Instabridge

Having Instabridge installed on your phone makes you join the world's unbelievably largest WiFi sharing community in your town. This app basically helps one to find and connect to free WiFi that's within your range. It is the best offline travel apps that keeps you connected without charging you. To stay connected all the time, download:
Make your traveling hassle-free and easy with these best offline travel apps. There's always a way out, and these apps are sure to help you get through. Keep traveling, keep exploring!