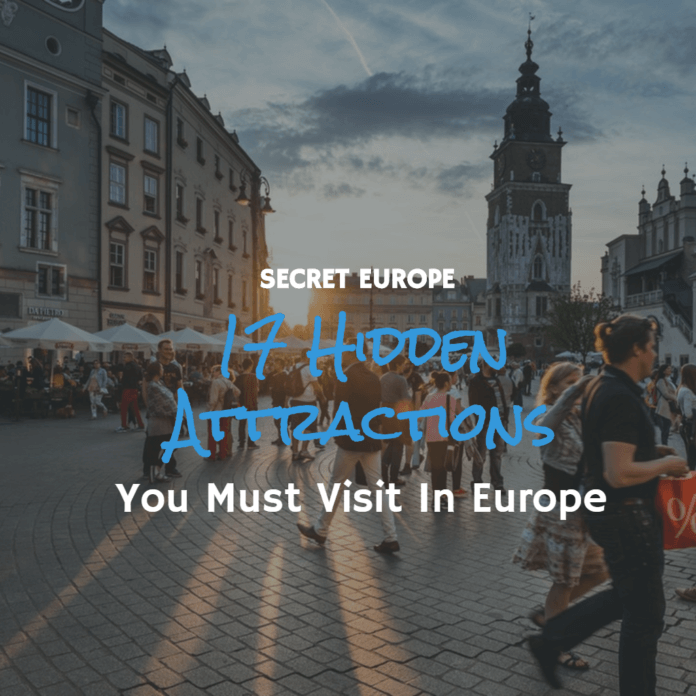 Planning a holiday in Europe? There are thousands of drop-dead stunning hidden gems in Europe that you love. We've explored 17 incredible places in Europe that will get your Instagram a ton of likes.
1. Isle of Skye, United Kingdom
Just one word: ethereal. The landscape is supernatural. Lots of water sports can be found, and you will also find great trekking as well as pony rides.
Portree, the main town and capital of Skye, creates a fantastic base for exploring this spectacular Island.
Find the Best Hotels to Stay in Isle of Skye
2. Sintra, Portugal
Sintra is a magnificent town of marvelous historic mansions, situated within the hills of the Serra de Sintra, close to the capital, Lisbon.
Palácio Nacional de Sintra, the Castelo dos Mouros and also the Palácio Nacional da are the cultural sights of Sintra, and are perfect when you've got one day to see.
Pro Tip: Always start your day trip as early as possible during the summer months.
Find the Best Hotels to Stay in Sintra
3. Ronda, Spain
Ronda is a mountaintop city in the Spanish province of Malaga, with its famous stone bridge – Puente Nuevo, Cliffside and Bullring.
This city is the birthplace of modern bullfighting. The city's bullfighting ring is only used once annually, in the Feria Govesca, which is also a museum where you can find the history of this traditional sport.
Find the Best Hotels to Stay in Ronda, Spain
4. Lugano, Switzerland
Lugano is a beautiful town in the Italian-speaking holiday region of Ticino, perfectly positioned on a lake with the Alps at its back. It is also popular for its lovely scenery and its laid back lifestyle.
Boating in Lake Lugano, hiking and ride a cable car to Monte San Salvatore, are the main activities. Also visiting town's churches, cathedrals, and the expressive and colorful Piazza della Riforma is a great idea.
Pro Tip: You must visit Monte Bre for sunny panoramas of lake, rivers, mountains and red-roofed buildings.
Find the Best Hotels to Stay in Lugano, Switzerland
5. Alberobello, Italy
Alberobello is A UNESCO World Heritage Site, known for its unusual trulli homes – a whitewashed stone hut with conical roofs. It's a scenic destination that's getting an important fixture in the travel itineraries of tour operators in addition to independent travelers.
Find the Best Hotels to Stay in Alberobello, Italy
6. Hvar Island, Croatia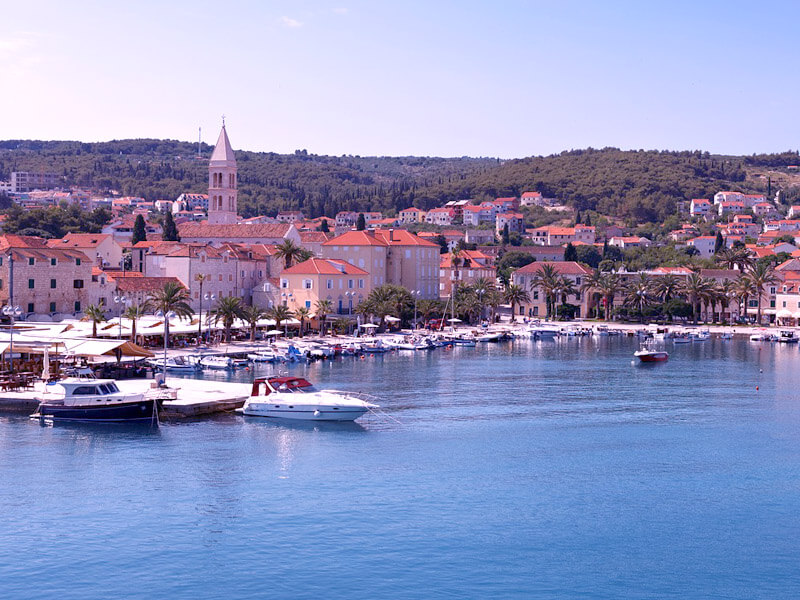 The Croatian Island of Hvar is