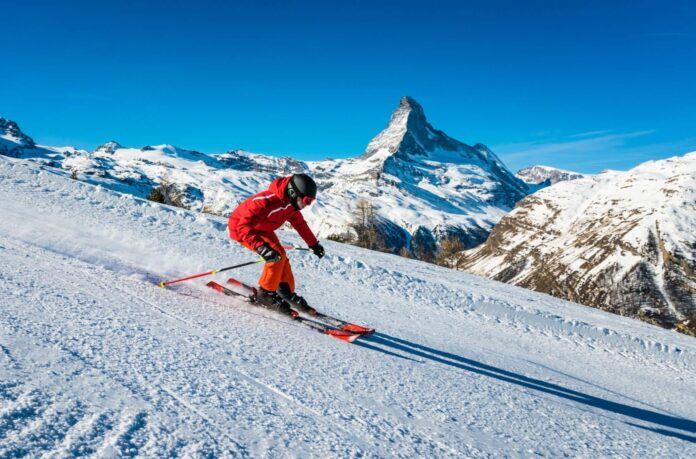 With some of the most spectacular ski resorts in the world, Switzerland is a winter sports enthusiast's paradise. These resorts offer the ideal fusion of stunning scenery, top-notch skiing, and quaint alpine communities since they are tucked away in the heart of the Alps. The best ski resorts in Switzerland include slopes for every ability level, whether you are an experienced skier or a first-time tourist.
Factors to Consider When Choosing a Ski Resort
When planning a ski vacation to Switzerland, it's essential to consider various factors that will help you select the perfect ski resort for your winter getaway. Here are some key aspects to keep in mind:
1. Location and Accessibility
The location of a ski resort is critical to your overall experience. Switzerland has resorts in several places, each with its own set of benefits. Consider whether you want a resort close to big cities or a remote mountain retreat. Check the resort's accessibility as well, including transportation alternatives and proximity to airports or train stations.
2. Terrain and Difficulty Levels
Skiers of all skill levels, from beginners to specialists, are catered to by Swiss ski resorts. Look for destinations with varied terrain that is appropriate for your skill level. While some resorts have easy terrain and beginner-friendly locales, others are home to difficult black runs and off-piste chances for expert skiers and adrenaline seekers.
3. On-Site Amenities and Facilities
A ski resort's amenities and facilities can significantly improve your experience. Look for ski resorts that provide convenient access to the slopes, ski schools, equipment rentals, and well-maintained ski lifts. Also take into account the accessibility of alternative leisure pursuits like ice skating, snowshoeing, or spa services for some post-ski relaxation.
4. Family-Friendly Features
When planning a family ski trip, it's crucial to pick a resort that can meet the requirements of both kids and adults. Look for ski resorts with specialized kid-friendly slopes, kid-friendly ski schools, and family-friendly lodging. In order to provide parents the peace of mind to enjoy their time on the slopes, some resorts also provide childcare services.
5. Apres-Ski Options
A crucial component of any ski trip is apres-ski, or the social events and entertainment that take place after a day of skiing. Check the resort's availability of a vibrant après-ski scene with pubs, restaurants, and entertainment options. The apres-ski experience can vary significantly from resort to resort, from cozy mountain huts offering traditional Swiss food to exciting nightlife hotspots.
The Best Ski Resorts in Switzerland for a Unique Experience
Now that you are aware of the key factors to consider, let's explore the best ski resorts in Switzerland, each of them providing a distinctive winter wonderland experience.
1. Zermatt: The Iconic Alpine Resort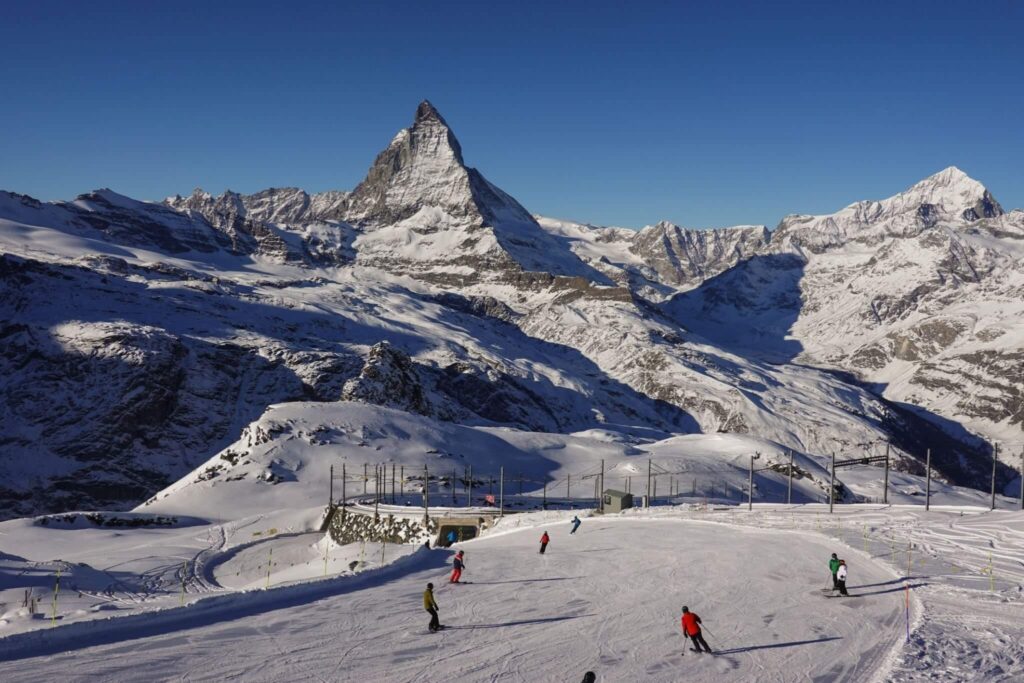 Nestled at the foot of the majestic Matterhorn mountain, Zermatt is one of Switzerland's most renowned ski destinations. Its snow-capped peaks, charming alpine village, and extensive ski terrain make it a favorite among skiers and snowboarders.
With over 360 kilometers of pistes, Zermatt offers a variety of slopes suitable for all skill levels. From gentle slopes for beginners to challenging off-piste routes for experts, there's something for everyone. The resort's high altitude ensures excellent snow conditions throughout the winter season.
Apart from skiing, Zermatt provides a plethora of apres-ski activities. Explore the car-free village by taking a stroll through its narrow streets lined with boutique shops, cozy cafes, and gourmet restaurants. Unwind at one of the many wellness spas or indulge in a delicious Swiss fondue in a traditional mountain hut.
Zermatt's picturesque setting and breathtaking views of the Matterhorn make it a truly magical winter destination. Whether you're an avid skier or simply seeking a stunning alpine experience, Zermatt won't disappoint.
Related article: 20 Most Adventurous Ski Resorts in the World
2. Verbier: The Playground for Advanced Skiers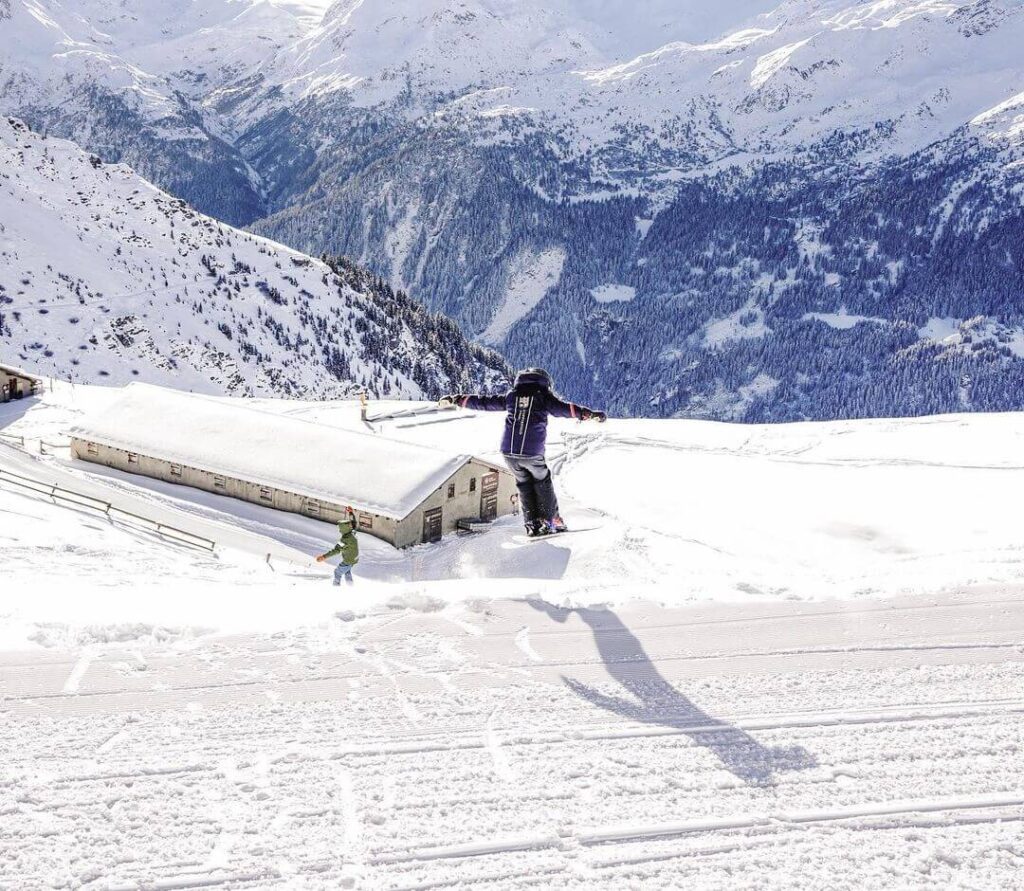 For those seeking a challenge on the slopes, Verbier is the place to be. Located in the Four Valleys ski area, Verbier offers an extensive network of ski runs, off-piste opportunities, and thrilling freeride terrain.
Advanced skiers and snowboarders can push their limits on Verbier's legendary slopes, including the infamous Mont Fort. With over 400 kilometers of pistes and a vast off-piste playground, Verbier attracts adrenaline junkies from around the world.
The resort's high-altitude skiing ensures excellent snow conditions throughout the season, making it a reliable choice for powder enthusiasts. Beyond skiing, Verbier offers a vibrant apres-ski scene with a wide range of bars, clubs, and restaurants. Enjoy live music, mingle with fellow skiers, or dance the night away in one of the resort's lively venues.
The Freeride World Tour and the Xtreme Verbier are two other renowned competitions held in Verbier that highlight the abilities of great skiers and snowboarders. If you're looking for an exhilarating winter experience and want to test your abilities on challenging slopes, Verbier won't disappoint.
3. St. Moritz: The Glamorous Alpine Resort
Synonymous with luxury and sophistication, St. Moritz is a winter paradise that combines world-class skiing with a glamorous ambiance. Located in the Engadin Valley, this resort has been attracting elite travelers since the 19th century.
St. Moritz offers a range of ski areas suitable for all levels, from gentle slopes for beginners to thrilling runs for advanced skiers. The resort boasts over 350 kilometers of perfectly groomed pistes, ensuring a seamless skiing experience. What sets St. Moritz apart is its unique combination of natural beauty and chic amenities.
Apart from skiing, St. Moritz is renowned for its exclusive atmosphere and prestigious events. Witness thrilling horse races on the frozen Lake St. Moritz during the White Turf event or indulge in high-end shopping at designer boutiques along the glamorous Via Serlas.
After a day on the slopes, unwind in one of St. Moritz's luxurious spas, offering a range of wellness treatments to rejuvenate your body and mind. Dine at Michelin-starred restaurants, savoring gourmet cuisine prepared by world-class chefs.
St. Moritz truly embodies the elegance and grandeur of the Swiss Alps, making it a top choice for those seeking a luxurious winter retreat.
4. Crans-Montana: The All-Rounder Resort
Nestled on a sunny plateau in the heart of the Valais Alps, Crans-Montana offers a diverse range of activities and breathtaking views. This all-rounder resort combines world-class skiing, snowboarding, and golfing opportunities, making it a popular choice for outdoor enthusiasts.
Crans-Montana's ski area features over 140 kilometers of well-groomed slopes suitable for all abilities. From gentle beginner slopes to challenging runs for advanced skiers, there's something for everyone. The resort also offers extensive freeride terrain and snow parks for snowboarders and freestyle skiers to showcase their skills.
Beyond skiing, Crans-Montana is a golfer's paradise. With several golf courses, including the renowned Severiano Ballesteros course, golf enthusiasts can enjoy teeing off against the stunning backdrop of the Swiss Alps.
When you're not on the slopes or the golf course, explore the resort's vibrant shopping streets, filled with boutiques, art galleries, and cozy cafes. Indulge in Swiss delicacies at traditional mountain restaurants or relax with a hot chocolate while taking in the panoramic views.
Crans-Montana offers a unique blend of winter sports, alpine beauty, and a vibrant atmosphere, making it a destination that caters to a variety of interests.
People also read: 5 best hiking trails in Switzerland
5. Andermatt: The Hidden Gem
Tucked away in the heart of the Swiss Alps, Andermatt offers an unspoiled winter wonderland for those seeking tranquility and pristine beauty. This hidden gem has gained popularity in recent years, thanks to its untouched charm and excellent skiing opportunities.
Andermatt is known for its off-piste skiing and heli-skiing experiences, attracting advanced skiers and adrenaline junkies. The resort offers a vast expanse of untouched powder, allowing skiers to carve their own paths and explore the backcountry. Heli-skiing adventures take you to remote peaks and untouched slopes, providing an unforgettable adrenaline rush.
Despite its secluded nature, Andermatt is undergoing a transformation with the development of luxury infrastructure. The addition of new hotels, upscale chalets, and gourmet restaurants has elevated the resort's appeal while maintaining its traditional Swiss village atmosphere. Enjoy cozy evenings by the fireplace or indulge in a fine dining experience, savoring exquisite Swiss cuisine.
Beyond skiing, Andermatt offers opportunities for winter hiking, snowshoeing, and cross-country skiing. Immerse yourself in the serenity of the snow-covered landscape as you explore the well-marked trails and enjoy breathtaking views of the surrounding mountains.
Andermatt's untouched beauty and tranquil ambiance make it a hidden gem for those seeking an authentic alpine experience away from the crowds. If you crave untouched slopes, off-piste adventures, and a serene mountain atmosphere, Andermatt is the perfect choice.
6. Grindelwald: The Picture-Perfect Village
Nestled beneath the iconic Eiger mountain, Grindelwald is a picturesque village that captures the essence of a Swiss alpine retreat. With its stunning natural beauty, charming chalets, and access to the Jungfrau ski region, Grindelwald has become a favorite destination for winter sports enthusiasts.
Grindelwald offers a variety of ski slopes catering to all skill levels. From gentle nursery slopes for beginners to challenging black runs for experienced skiers, the resort has something for everyone. The extensive ski area is interconnected with neighboring Wengen and Mürren, providing endless opportunities to explore the Jungfrau region.
Apart from skiing and snowboarding, Grindelwald offers a range of activities to satisfy adventure seekers. Experience the thrill of winter hiking on well-maintained trails or try your hand at sledging on dedicated runs. For the more adventurous, embark on a snowshoeing excursion or explore the icy wonders of the Grindelwald Glacier.
The village itself exudes a warm and welcoming atmosphere, with traditional Swiss architecture, cozy cafes, and boutique shops. Enjoy a hearty Swiss meal at a local restaurant, savoring regional specialties such as cheese fondue or raclette. Don't forget to capture the breathtaking views of the Eiger, Mönch, and Jungfrau peaks, creating a picturesque backdrop at every turn.
Grindelwald's combination of stunning scenery, diverse winter activities, and charming village charm make it an ideal destination for those seeking a quintessential Swiss alpine experience.
People also read: Switzerland's Best Scenic Drives
7. Saas-Fee: The Glacier Paradise
Perched high in the Swiss Alps, Saas-Fee is a true winter wonderland offering year-round skiing on its glacial slopes. Known as the "Pearl of the Alps," Saas-Fee's car-free village and natural beauty create a serene and idyllic atmosphere.
Saas-Fee's glacier provides reliable snow conditions throughout the year, making it a popular choice for summer skiing as well. With over 100 kilometers of slopes, the resort caters to skiers and snowboarders of all abilities. From wide beginner slopes to challenging black runs, there's plenty to explore.
One of the highlights of Saas-Fee is the world's highest revolving cable car, which takes you to the summit of Mittelallalin. Enjoy panoramic views of the surrounding peaks and indulge in a delicious meal at the revolving restaurant, all while immersed in the beauty of the Swiss Alps. Saas-Fee also offers a range of winter activities beyond skiing, such as ice climbing, snowshoeing, and tobogganing, ensuring there's never a dull moment.
The village of Saas-Fee exudes a charming and cozy atmosphere, with its traditional wooden chalets, narrow streets, and quaint shops. Explore the village on foot, stopping by local boutiques to find unique Swiss souvenirs or savoring Swiss chocolates and pastries at charming cafes.
Saas-Fee is also known for its commitment to sustainability, being a pioneer in eco-friendly practices. The resort operates electric vehicles, promotes renewable energy, and maintains a strong focus on preserving the natural environment. This dedication to sustainability adds an extra layer of appeal for environmentally conscious travelers.
Whether you're seeking glacier skiing, a peaceful alpine retreat, or an adventure-filled getaway, Saas-Fee offers a unique and unforgettable experience in the heart of the Swiss Alps.
Conclusion
Switzerland's top ski resorts offer a winter wonderland experience like no other. From iconic destinations like Zermatt and Verbier to hidden gems like Andermatt and Grindelwald, each resort has its own charm, unique features, and activities to cater to a wide range of preferences and skill levels.
When choosing a ski resort, consider factors such as location, terrain, amenities, and the overall atmosphere to ensure that it aligns with your preferences and requirements. Whether you're a beginner looking for gentle slopes or an expert seeking adrenaline-pumping challenges, Switzerland's ski resorts have something for everyone.
Immerse yourself in the breathtaking alpine scenery, indulge in Swiss hospitality, and experience the thrill of skiing or snowboarding down pristine slopes. Switzerland's ski resorts truly offer a winter wonderland experience that will create memories to last a lifetime.
FAQs Related to Skiing in Switzerland
1. What is the best time to visit Switzerland's ski resorts?
The best time to visit Switzerland's ski resorts is typically from December to April when the snow conditions are optimal. However, specific timing may vary depending on the resort and weather conditions.
2. Are ski resorts suitable for beginners?
Yes, Switzerland's ski resorts cater to beginners with designated learning areas and gentle slopes. Ski schools and experienced instructors are also available to help beginners get started.
3. Can non-skiers enjoy the resorts too?
Absolutely! Switzerland's ski resorts offer a range of activities for non-skiers, including winter hiking, snowshoeing, spa facilities, and vibrant apres-ski scenes with cozy cafes and restaurants
4. Are there family-friendly accommodations available?
Yes, many ski resorts in Switzerland offer family-friendly accommodations, including spacious apartments or hotels with amenities and services tailored for families. Some resorts also provide childcare services.
5. How can I reach the ski resorts in Switzerland?
Switzerland has excellent transportation infrastructure, including trains and airports, making it convenient to reach the ski resorts. Most resorts are well-connected by public transportation, and some even have direct train or bus connections.