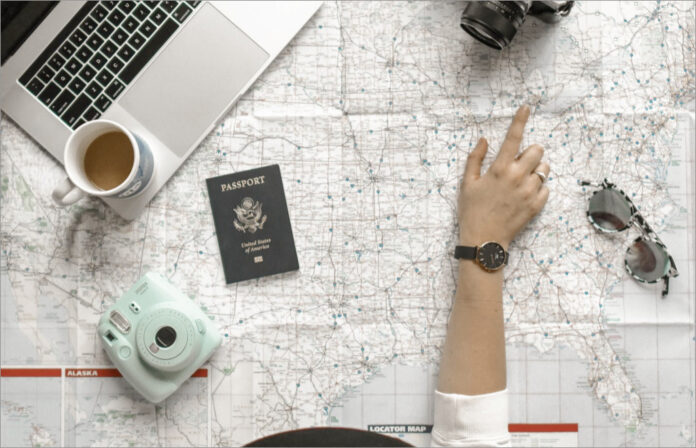 Professions say they represent a large part of ourselves. The skills we acquire through practising a profession certainly serve the needs of our work and the various problems of our daily lives, especially if we are talking about practical careers, which focus on the technical part, and which can be used to deal with common problems. And because problems do not stop appearing – even in a period of a trip – we will find out what professions that can, with the knowledge they offer, can lead to practical solutions throughout a journey. Because for some of you, there is no better thing than seeing the world and getting paid for it.
Travel Writer
You probably know that the profession of a writer is a profession that can be practiced from anywhere. The convenience offered by the widespread use of the internet now enables all individuals distinguished by the ability to write to work on countless projects. So if travel and writing are your passion, there are hundreds of job opportunities out there for you to use your impressive writing skills.
Travel Photographer
Likewise, for the profession of photographers, who want to discover the world, realizing their passion for photography, they can practice their profession by travelling. You can pursue this profession either as freelancers or employees for a company, earning significant rewards and realizing a life that most people dream of living. Each trip for you will be another adventure, as well as another critical project in your personal portfolio.
English Teacher
When referring to the profession of an English teacher, we do not necessarily refer to people who have English as their mother tongue. Many teach English as a second language, and in fact, they are at a very good level, so good that you can not tell the difference most of the time. Therefore, the profession of English teacher offers many employment opportunities in most countries, where people there seek to learn to speak English as their second language. Doesn't matter if you're trying to teach in countries like Argentina, Mexico or India. Of course, you will need a degree or certification to practice this profession, but surely such a profession can be helpful in any of your travel conditions.
Nurse
The medical professions, and especially the profession of nurse, can be quite helpful during a trip. Experienced nurses can offer crucial first aid to anyone who needs it, helping significantly in the treatment of diseases and injuries that various reasons can cause. Also, this profession provides essential employment opportunities, in different locations of a country and all over the world, with even more critical salaries. A nurse's job is always in demand because it deals with the treatment and cure of diseases, that is, in the protection and preservation of human life.
Plumber
Another practical profession that we encounter in every aspect of life, is that of a plumber. The plumber career provides solutions to practical problems of everyday life and, more specifically, to the issues that occur in a plumbing system. So we know that water is one of the most valuable goods, and this profession's existence ensures its proper operation. Whatever plumbing problem arises, a qualified plumber will be able to fix it.
Even when travelling, a fault in a rented room can be rectified immediately, saving the landlord from finding and repairing the defect. In any other case, the owner should turn to reliable technical professionals, such as those of Bollano Plumbers, who manage through financial offers, to offer the highest quality services.