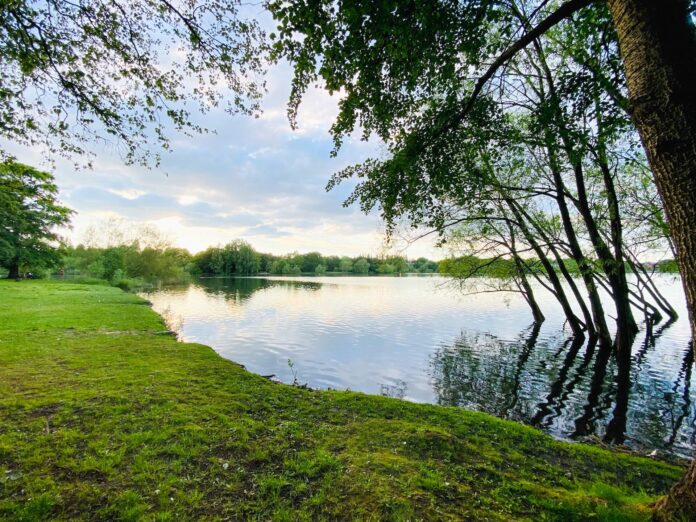 Welcome to Birmingham, which has a dynamic environment, a rich history, and a broad range of cultures that appeal to tourists from all over the world. Birmingham has a lot to offer, regardless of whether you're a traveler on a tight budget, a family looking for inexpensive entertainment, or just someone who enjoys exploring without breaking the bank. The finest free and inexpensive things the city has to offer will be explored in this guide as we take you on an amazing adventure. Prepare to go out on a fantastic journey without going over budget!

Key Takeaways
For tourists on a tight budget, Birmingham, a lively city in the center of England, has a wide range of inexpensive and free activities.
There is plenty for everyone to do without breaking the wallet, from discovering historical sites to being fully immersed in cultural activities.
Don't miss the yearly Christmas events Birmingham hosts, which bring the city to life with merry joy.
Revealing the Past via Museums and Historic Sites
In Birmingham, you may travel back in time by visiting a variety of historical sites and museums. Explore these well-known locations:
The Birmingham Museum and Art Gallery features a magnificent collection of artwork, antiques, and historical artifacts. Everything may be found at this museum, from relics of ancient cultures to cutting-edge works of art.
Birmingham Back to Backs offers a fascinating look into Birmingham's industrial past by allowing visitors to live as a resident of a back-to-back house in the 19th century.
Wander around Aston Hall's splendor to get a sense of 17th-century aristocratic life as it was lived. The Jacobean estate is situated in a gorgeous park.
Strolling through the Natural World
Birmingham's Parks and Gardens are home to a variety of outdoor areas where you may unwind, enjoy a picnic, or just take in the splendor of the outdoors. Be sure to visit these beautiful gardens and parks:
Cannon Hill Park: One of the biggest and most well-liked parks in the city, with tranquil lakes, lovely gardens, and a range of recreational pursuits for people of all ages.
Escape the urban clamor and discover the stunning grounds that surround a lovely Edwardian mansion at Winterbourne Mansion and Garden.
Lickey Hills Country Park: Go on scenic treks and take in breathtaking panoramic views of the skyline of the metropolis.
Free Art and Music as Part of Cultural Escapades
Birmingham provides a variety of free cultural events for fans of music and the arts. Enjoy these enticing selections:
IKON Gallery is a contemporary art space that hosts shows by national and international artists that will get you thinking.
CBSO Center: If you enjoy music, check out a City of Birmingham Symphony Orchestra rehearsal for free to see the magic that goes into the concerts.
Quirky and Special Attractions: Undiscovered Gems
With these unusual yet fun activities, you can explore Birmingham's eccentric side:
The Coffin Works is a Victorian factory where you can learn about the craft of coffin-making while exploring the intriguing realm of funerary history.
Fans of Tolkien will be pleased to know that the author's depictions of the Shire in the "Lord of the Rings" trilogy were inspired by the lovely, 250-year-old water mill known as Sarehole Mill.
Birmingham Christmas Events
Birmingham turns into a winter wonderland for the holidays, making it a really lovely time of year. The core of the city is taken over by the renowned Frankfurt Christmas Market, the biggest genuine German Christmas market outside of Germany and Austria. Browse the many kiosks to locate one-of-a-kind items as you stroll amid the sparkling lights and eat traditional German fare. Remember to stop by the Ice Skate Birmingham rink for a Christmas ice-skating experience against an amazing view of the Birmingham Wheel and the city skyline.
Final Thoughts
Birmingham may be a busy city, but it also welcomes visitors looking for activities they can afford. There are various free and inexpensive activities to do, from getting lost in history at museums and historical sites to taking in the peace and quiet of nature in gorgeous parks. A touch of originality will also be added to your tour by taking in the city's thriving art and music scenes as well as its quirky hidden jewels. Additionally, if you happen to visit during the Christmas season, be sure to partake in the fun and witness the magical Christmas activities that animate the city. Budget-friendly travel in Birmingham is a wonderful way to explore the city's charm and beauty without breaking the bank. So prepare for a wonderful vacation without breaking the budget by packing your luggage, lacing up your shoes, and getting ready!
Author Bio:
Diane Galvis is the number one fan of pleasure traveling and living an adventurous life. Last year she traveled around Europe for nine months. She visited England, Spain, Germany, Poland, Italy, and Portugal. As you can see, England is on top of her list, because she loved every part of that experience.