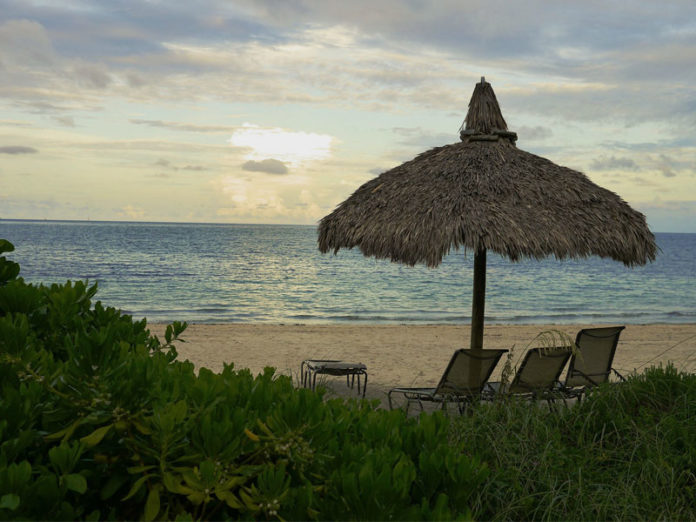 Whether you're planning a family trip or searching a spot to party till the wee hours, the pristine white sand beaches of Miami will serve your very purpose. Take a dip, hop on a bike, soak up the sun, play in the sand or swim your way through. Miami has the best beaches for every mood and every age group. Each beach has its own flavor and uniqueness. To save you from all the hard work, we've shortlisted 10 best beaches in Miami, FL. Gift yourself that much-awaited break and shoo away your stress. The best thing is that all the beaches are open to the public. Explore the below list and decide which one you want to visit or maybe, you don't want to miss any:
Top 10 beaches you must visit in Miami, Florida
Quick Jump:
#1. 12th – 45th Street Beach, Miami
Savor the freedom, solitude, cleanliness, clear waters and spectacular views. 12th – 45th street beach lies in the southern part of Miami Beach.
Need a break from the sand? Stroll down the boardwalk for some jogging or walking. You'll also find some good food joints to sip over a cup of coffee or taste the finest delicacies. Your safety being of utmost importance lifeguards and even a police guard station is there in case of any emergencies. This beach is perfect to spend quality time with your family and children.
12th Street Miami Beach Parking
Believe it or not, parking is a matter of concern here. However, recently centralized valet parking has been introduced with effect from January 2018 in Coconut Grove, at five different locations. From $1 for an hour to $15 as a flat rate, you'll be charged for the number of hours you visit. Moreover, now you'll also be able to pay the parking fee via your phone. You can even park your electric vehicles. Sounds good, isn't it?
#2. Lummus Park Beach, Miami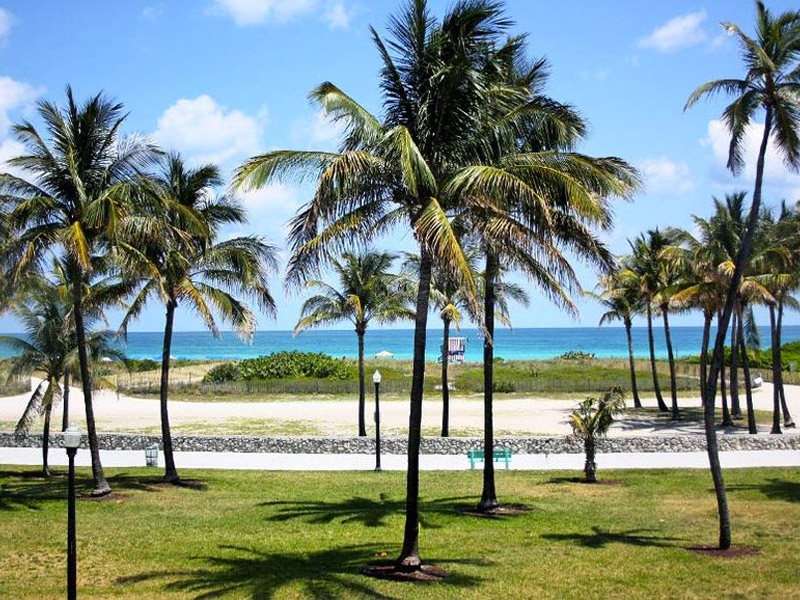 As the name suggests, it's the popular park and beach area from 5th to 15th Street, stretching along the east of Ocean drive. From palm trees to grassy areas, this park beach is a perfect place for playing volleyball and sunbathing. Don't forget to take your camera along as Lummus Park Beach is popular for photo shoots offering you the perfect clicks. This park beach also gives you the gist of the finest landscape architect.
Every year, the Nautica South Beach Triathlon is hosted here. This event features a 1.5K ocean swim, a 40K bike course, and a 10K run course. Miami Promenade also known as boardwalk at this park beach, offers you to stroll the whole length of the beach.
#3. Haulover Beach, Miami
Located between Sunny Isles and Bal Harbour, this beach surely is the most attractive beach. Landscape dunes, picnic areas, blue waters and splendid landscapes attract tourists from all around the world. This beach hosts stretch of clothing optional beach, which means whether you wish to put on your clothes or not, is completely your choice.
On Tuesdays, you'd find food trucks and live music performances. Not only that but also this beach is surfer's favorite when the currents are strong. Park for free and indulge in some endless leisure activities.
#4. South Pointe Park Pier Beach, Miami
Save yourself from all the hustle and bustle of the downtown at this beach. It's a beach for your entire family. From kids play area to easy access to restaurants, this beach will make you feel home and safe. Begin your day here in its tranquillity. A beautiful location with great scenic views to capture your heart and mind.
#5. Surfside Beach, Miami
It's a resident friendly beach where most residents have their gatherings. This is a great beach for swimming and surfing. Enjoy the never seen before views of the sun going down. A less crowded and secluded beach to chill out and relax.
#6. Sunny Isles Beach, Miami