Ever heard of green sands? Surprised? Baffled? Well, Hawaii has got beaches with red, black, gold and even green sands. An isolated volcanic archipelago is renowned for landscapes, waterfalls and tropical greenery. There's such an incredible array of things to see and do in Hawaii that it is possible for you to suffer from a little analysis paralysis! Don't worry; we've compiled a list of 10 best places to visit in Hawaii.
To begin with, Aloha's 6 major islands must surely be visited in Hawaii. The Hawaiian Islands lets you connect with your family. Indulge in snorkeling or build sandcastles; you can even explore aquariums and fishponds. Each island has something for the family.
List of Top 10 Best Places to Visit in Hawaii
#1. Island of Hawaii
The Hawaiian Islands has many points of interest. Ever heard of spending days in a National Park? That's right; you can spend days at Hawaii Volcanoes National Park. The park has many attractions, including video shows, camping and not to miss, to see lava. Collect all the information from the visitor center.
Shop till you drop at the largest shopping mall, Ala Moana Center. It is a beautiful mall with an incomparable architecture where most of the mall features open roof. Local clothing stores to fancy shops to food courts and gaming zones, you'll find it all.
#2. Kauai, Hawaii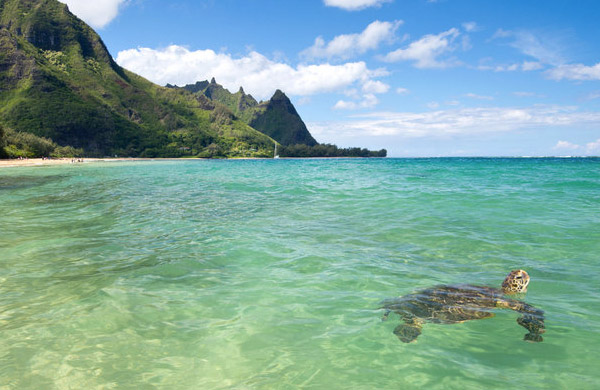 Explore the sacred Napali Coast, a mountainous shoreline spanning 17 miles. On your tour to the Coast, encounter caves, dolphins, whales, waterfalls, and much more. Make a note that this activity is possible only in summers as winters can get rough on the north shore. You can select any tour as per your preference from, boat tours, raft tours or even aerial tours.
If you're planning your honeymoon destination, then Kauai is the best Hawaiian island for the honeymoon.
#3. Oahu, Hawaii
Oahu's terrain includes rainforests, waterfalls and pineapple and sugarcane fields. It is one of the most visited Island and the best island to visit in Hawaii for the first time. Banzaii Pipeline is where championships take place and world-class surfers surf as well. Next on your list should be, Waikiki Beach, the most recognized Oahu beach. The beach is divided into eight different sections, and each section is different from one another.
Swim with sharks. What? Yes, that's right. Haleiwa in the North Shore Oahu offers you to swim with sharks. This is sure going to be a once in a lifetime experience for you. We're sure you can't afford to miss this opportunity.
#4. Molokai, Hawaii
It is the most scenic island. The highest percentage of the Native Hawaiian population can be found here. One of the largest white-sand beaches, Papohaku Beach is the island of outdoor adventure. Coffee lovers do visit a 100-acre coffee farm plantation.
Another must visit Kalaupapa National Historical Park. Located on the northern tip of Molokai, has a compelling story to tell. Visit the place to know the historic story. The only way you can reach here is by mule ride, an airplane or a hiking tour.
#5. Lanai, Hawaii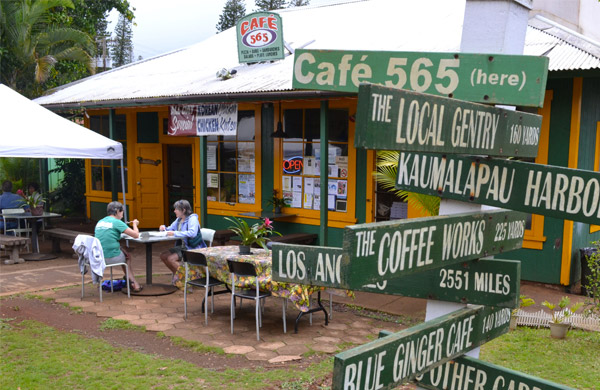 Once upon a time, Lanai has been the world's largest producer of pineapples, catering to almost 75% of the world's supply. The beautiful small town has many restaurants where you can savor the traditional Hawaiian cuisine. One may also visit coffee houses, jewelry shops, and art galleries.
Visit Hulopoe Bay for its stunning crystal blue waters and pearl-white sands. Make the most of your trip by staying at Four Seasons Resort. The highlight of the Bay is large tide pools. Shipwreck Beach and Polihua Beach are other great attractions.
#6. Maui, Hawaii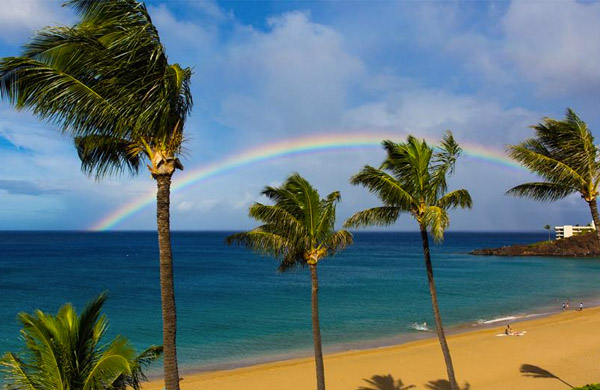 Haleakala, the dormant volcano is at 10,023 feet above sea level. Awe-inspiring landscapes and skyscapes are visible everywhere from here. Pay a visit to the Haleakala National Park for the phenomenal sunsets and sunrises. Pools and waterfalls of Oheo Gulch have beautiful pools fed by waterfalls.
Iao Valley is perfect for the family outing. Families here have the access to take a rainforest walk and traverse interactive exhibits. Planning a Hawaiian vacation with toddlers then Maui is the place for you.
Already amazed? Well, each island has its unmatchable and explicit personality, sights, adventures, and experiences. If this wasn't enough, then there are another four places to explore:
#7. Kailua, Hawaii
It has the finest and splendid beaches. Kailua Beach is perfect for swimming and surfing. Another pristine beach, Lanikai is known for the crystalline waters. We're sure you must have visited and witnessed many stunning sunsets and sunrises, how about a moonrise? Don't miss the moonrise behind the Mokes.
Finish your beach day with a perfectly brewed espresso and creative sandwiches at Kalapawai Café.
#8. Hilo, Hawaii
Hilo is also known as the Big Island. It is the best Hawaiian island for family vacation. This charming town offers museums, shops, art galleries and restaurants. Downtown Hilo is the Hilo Farmers Market where one can buy local crafts or taste some exquisite produce.
Liliuokalani Gardens, widely spread across 30 acres, has one of its kind of fishponds, rock gardens and pagodas. Panaewa Rainforest Zoo is the nation's only rainforest zoo has an exquisite collection of exotic animals and plants.
#9. Lahaina, Hawaii
Start your tour of Lahaina Town from the corner of Front and Dickenson streets. Taste the regional cuisine in the finest restaurants. Visit the Maui Theatre here and watch the award-winning show Ulalena.
If you're traveling in winters, then don't forget to sail from Lahaina Harbor and watch an unforgettable whale tour.
#10. Honolulu, Hawaii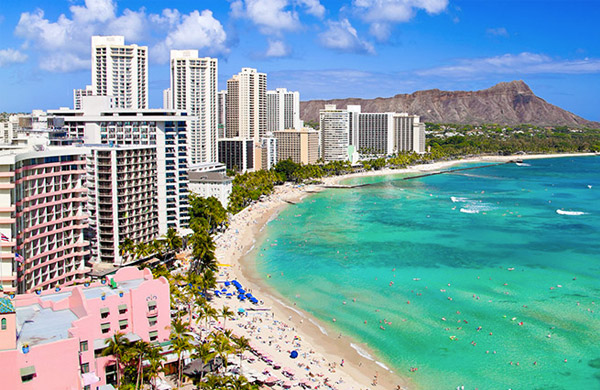 It is the cosmopolitan capital city of Hawaii. Honolulu has many tourist attractions. The Iolani Palace is the only place where you'll learn about the powerful Hawaiian monarchy. The history of this place also says that it was the home of the first reigning queen and also the kingdom of the last monarch. Visit Hanauma Bay and snorkel with fishes, turtles and other marine life.
Pearl Harbor is one of the most historic locations in the United States. Make sure to plan a day trip for the same and visit all the four sites. You'll also find small pockets of rainforest, waterfalls, and beaches with coral reefs.
If you're planning a trip to Hawaii on the budget, then forget fancy hotels and head for hostels or budget stays. You can even eat at the food trucks.
Best Time to Visit Hawaii
The peak travel season is July when most of the tourists visit Hawaii. Even summers are the best time to visit Hawaii and offer considered as the 'low season.' This is the time when there are fewer tourists, thus lower rates for accommodations as well as the rental vehicles. Generally, the "high-season" is from mid of December. Hence, be it any season, Hawaii always has tourists coming in.
Move to places in Hawaii
Find the below map of Hawaii. It covers all the must-visit places.