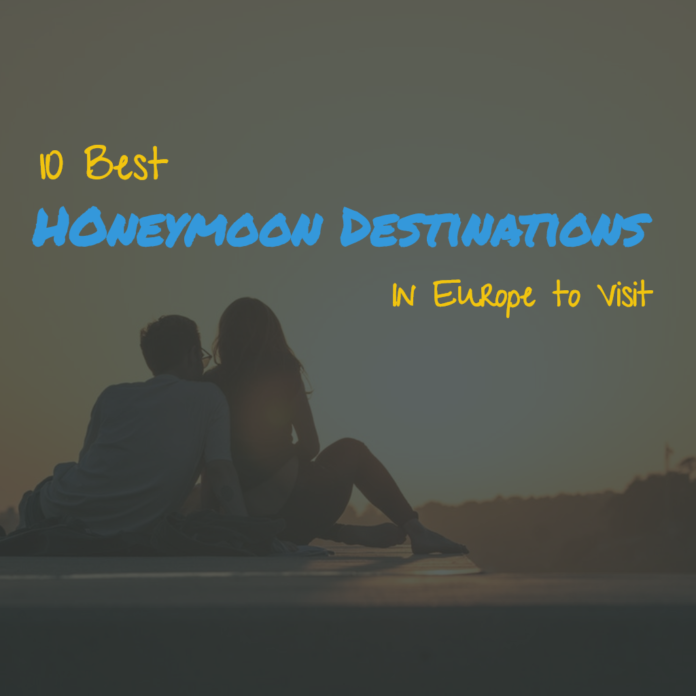 There are things money can't buy; however, some planning will surely help you. Landing on this page has helped you come one step closer when deciding your perfect honeymoon destination. To have an incredibly romantic vacation needs planning. We assure you'll have unlimited memories to cherish forever. Check out the well crafted and comprehensive list of 10 best romantic places to visit in Europe for a honeymoon.
The idea of a honeymoon in Europe has always captivated the couples, especially newlyweds. The aura of love is all over Europe. There are many amazing European honeymoon destinations ideas, from having a relaxing vacation to planning romantic activities and unique city tours. Let's check what all places your Europe honeymoon itinerary shall include for that perfect romantic destination.
Top 10 Honeymoon Destinations in Europe
#1. Rome, Italy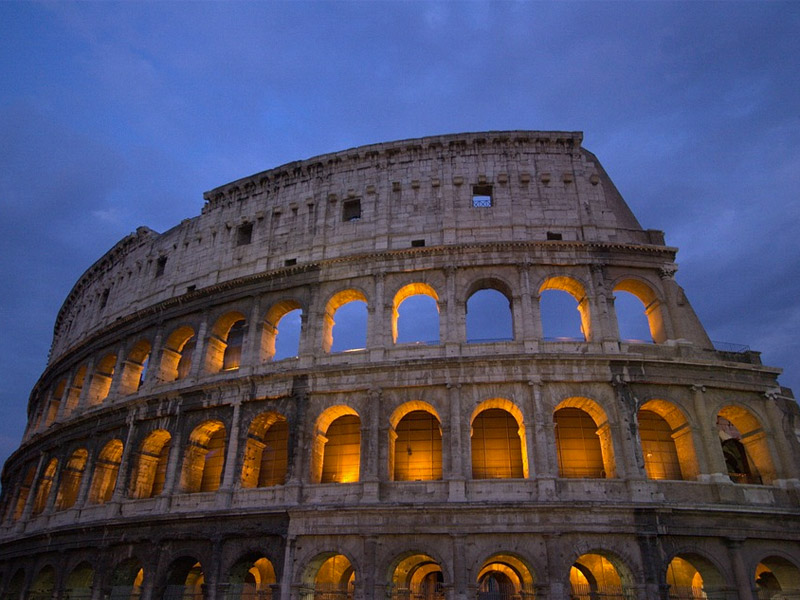 Italy always has more destinations recommended, the only reason being; there are places with eternal bliss. This country is truly a masterpiece of nature. To start with, Rome is one of the most beautiful cities. Stay at hotel Aldrovandi Villa Borghese. Rome is often called as a historical powerhouse. This capital city is not only romantic but also an inspiring city that takes you back in the past.
Stroll down the picturesque streets and stop by street side cafes. Rome guarantees you the quality of food. Travel back to history by visiting Pantheon and Colosseum.
#2. Venice, Italy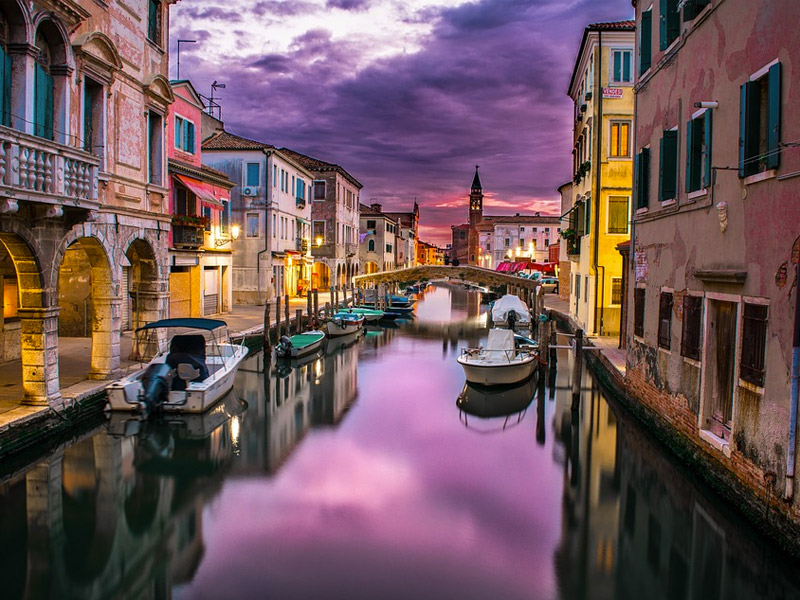 A city with impressive interiors. You'd be surprised to know that this city is built entirely on water. Nothing can get better than flying to Venice for your honeymoon. The dramatic excursions and activities await you at the Murano Island. Another must visit Basilica di San Marco, the beautiful cathedral in Venice. The glittering ceiling mosaics are sure to catch your attention.
Visit the world's first ghetto here. You may also go for an Aperitivo in the evening. Savor the dinner here like locals. Relish the Venetian cuisine; seafood lovers will not be disappointed at all. Don't forget to take a gondola ride.
#3. Tuscany, Italy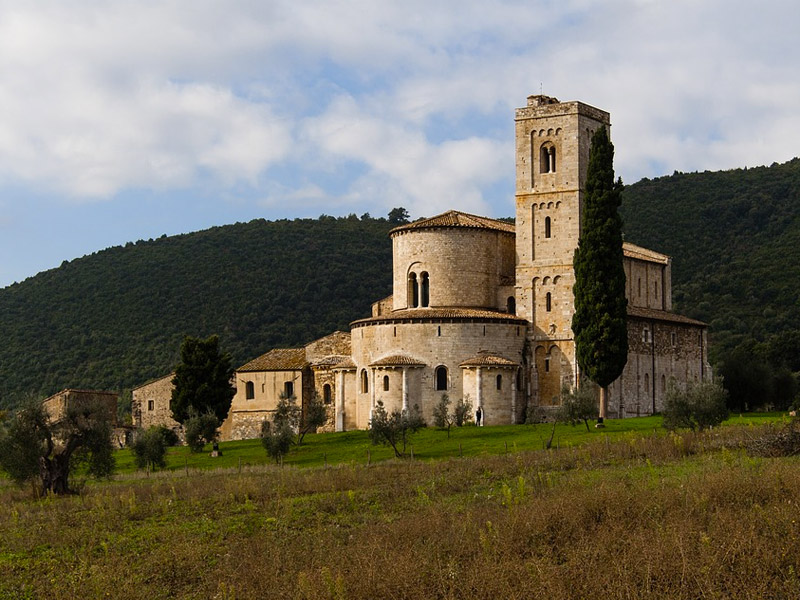 Visit the different facets of nature in Tuscany. The beautiful countryside has many travel attractions like art, beaches, great wine, and food. Ranked as #1 in Best Honeymoon Destinations, has few must-visit cities.
Florence, the regional capital city of the Tuscany, is famous for its artworks. Renaissance buildings truly deserve to be seen here. Duomo and Uffizi Gallery are the two hot spots that you should not miss. The tour to Tuscany is incomplete without visiting the Leaning Tower of Pisa.
#4. Corfu, Greece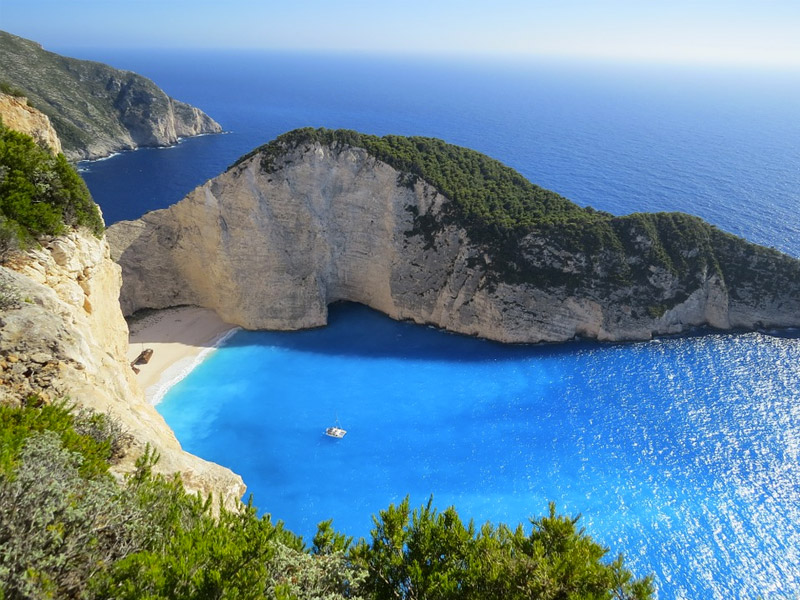 Nature lovers, hikers, and everyone love this place. Get ready to be dazzled with many sites to visit, such as the Reading Society, the Ionian Parliament, the Palace of St Michael and St Georgiou, and the list goes on. Another most popular must-visit place is the Achilleion Palace.
The Diapontia islands in the north of the Corfu are mariner's favored destination. Another highly recommended destination that should be visited is Orthodox Easter. Experience the history and heritage of Corfu here.
#5. Santorini, Greece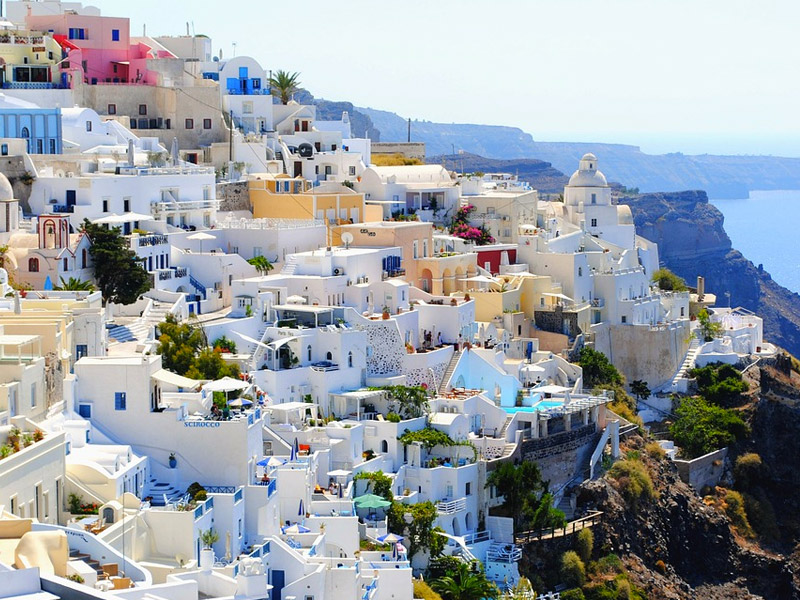 The best of all is a sunset cruise in Santorini. It is the most romantic places in Europe for a honeymoon. Apart from beautiful sunsets, this place in Greece has the most scenic landscapes. Make sure you take a tour of the Trails of History and Wine Tour.
If you want to hustle and bustle of the city than escape into the less crowded beaches at Perissa and Kamari. There are a few more places that are undiscovered and are waiting to be uncovered. Some of the places are the tower of Nimborio, Akrotiri castle, and lighthouse, Finikia, and its old wineries, etc.
#6. Budapest, Hungary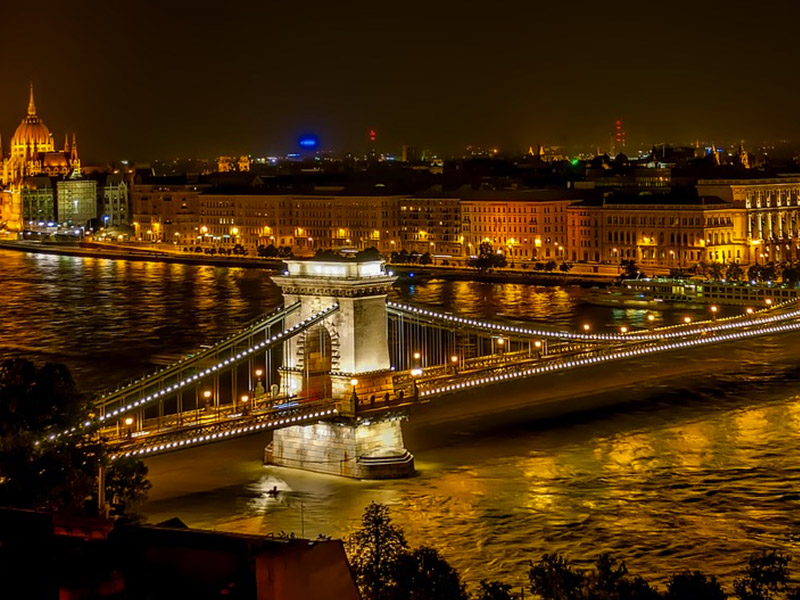 Stay grand at the very famous Boscolo or the Corinthia Hotel. Celebrate your love in one of the top 10 romantic destinations in Europe. The Hungarian capital has the fascinating monument, the Buda Castle. It is also one of the cheap honeymoon destinations in Europe.
A trip to one of the thermal baths should definitely be on your list. Visit Széchenyi Baths; it is not only beautiful but also reasonably priced. There's something wonderful awaiting you, at every turn. Just keep your eyes open.
#7. Paris, France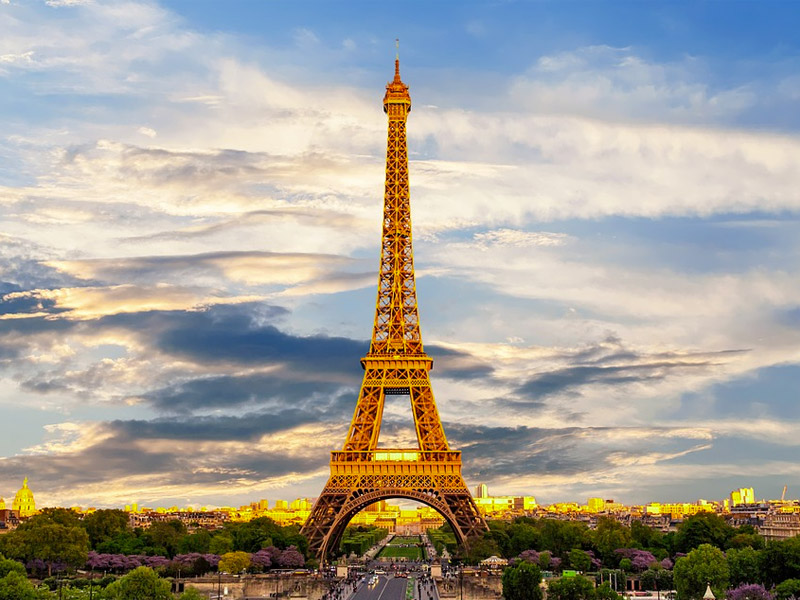 Your Europe honeymoon itinerary would be incomplete without paying a visit to Paris. The eternal charm attracts lovers and couples from every nook and corner of the world. The city of love has an iconic architecture. The Eiffel Tower, the Notre Dame cathedral and the stunning avenue des Champs-Elysees are few enduring places.
Odette, Le Consulat, and Café De Flore are a must try places to eat. If you're visiting Paris for the first time, make sure you visit Shakespeare and Company, the bookshop. A few photogenic spots include the Ponte Alexandre III, the Louvre Pyramid, Sacre Coeur and many more.
#8. Lisbon, Portugal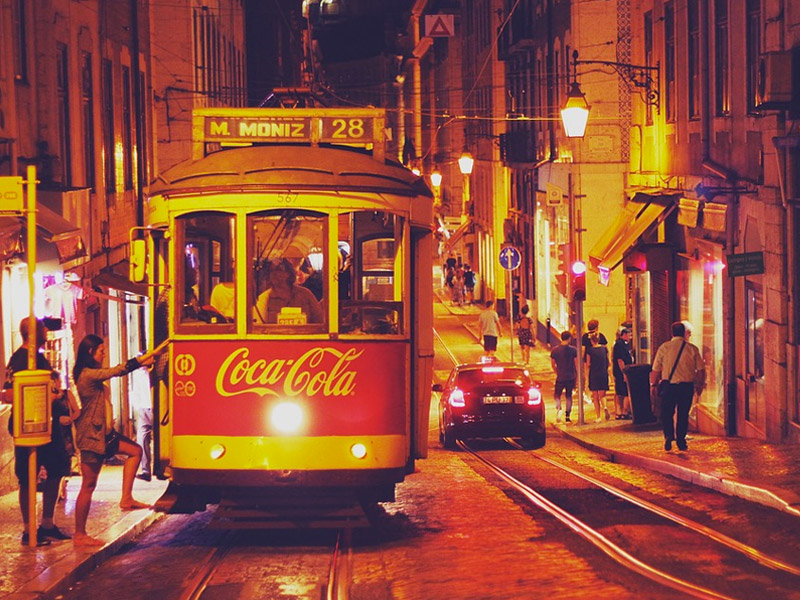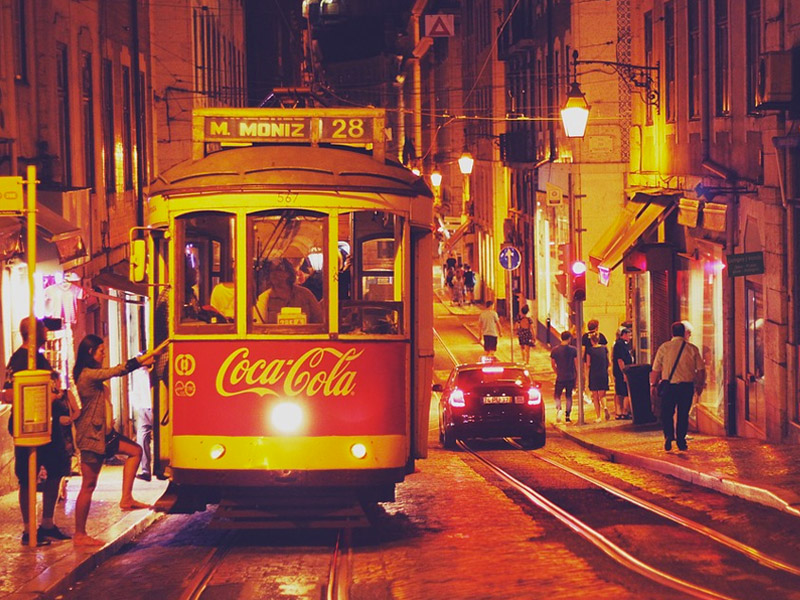 The capital city of Portugal and the city of 7 hillsides, awaits you with the satisfying cuisine and the picturesque scenery. This city is heaven for seafood lovers. When the sun sets, the city transforms itself into drinking locales and cocktail bars.
One can also visit the three famous neighborhoods, Alfama, Baixa, and Bairro Alto.
Each corner of the city makes the journey memorable, be it catching tram 28 or getting to Cascais by train.
#9. Algarve, Portugal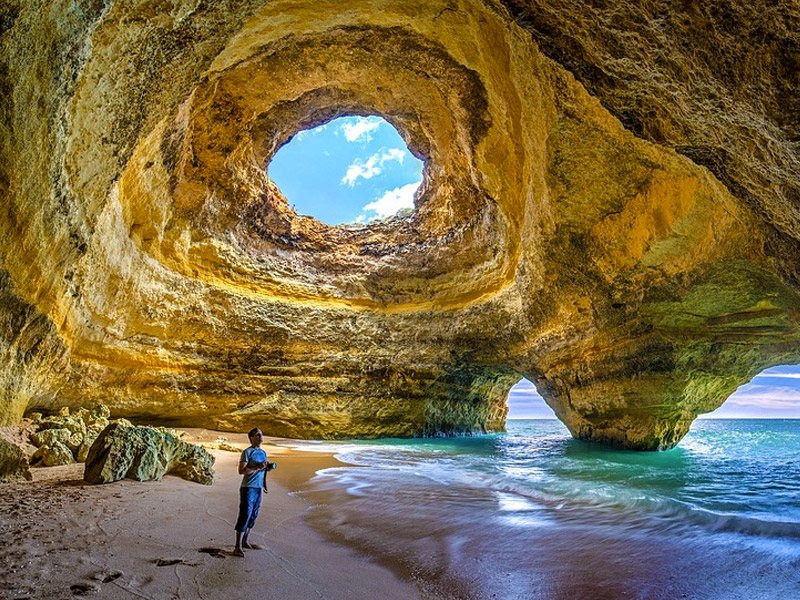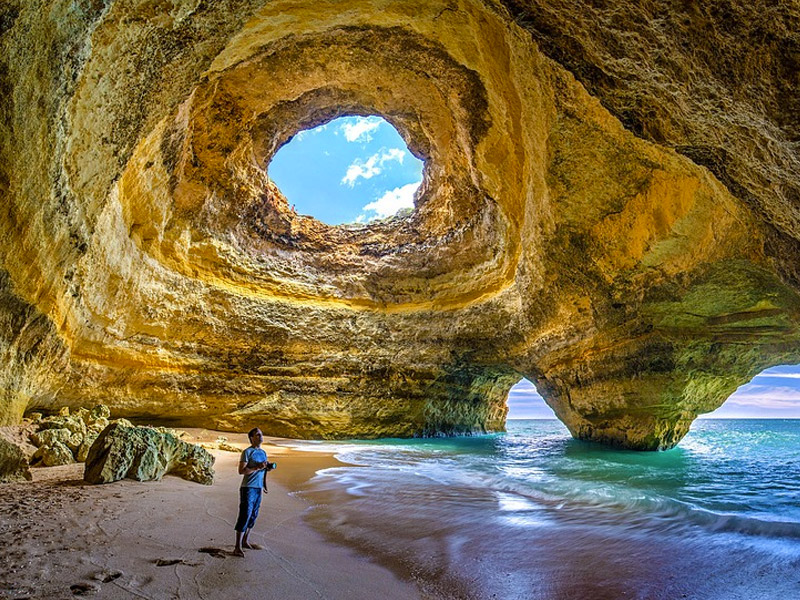 Planning a honeymoon and wish to spend some quality time, then head to the Algarve. This place offers you sun and sand at its best. Algarve serves you a mix of everything, activities, pubs, discotheques, golden beaches, etc.
Pretty castle towns, birdlife and hiking trail, all take you to the next level of entertainment and astonishment.
Another must visit on your list should be the gorgeous churches. One can also go kayaking at Ria Formosa. Explore the mountains, go golfing, visit historical centers or go shopping. Your Europe honeymoon package should definitely have this place in the itinerary.
#10. Prague, Czech Republic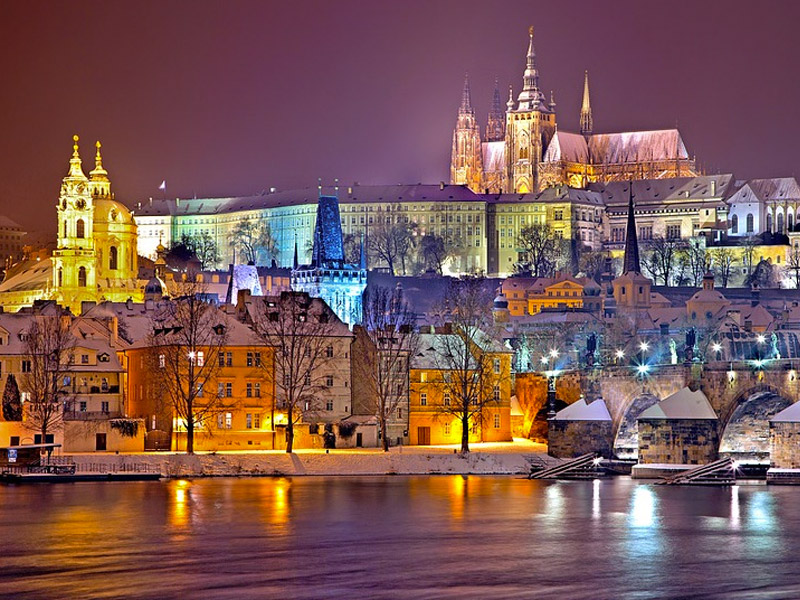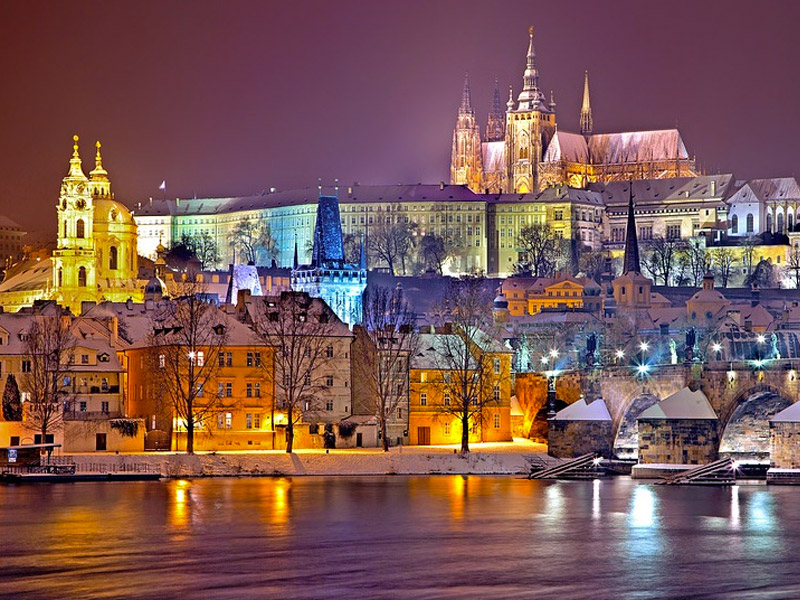 This city can be explored well without digging a hole in your pocket. It is another cheap honeymoon destination in Europe. The reasonably priced and good quality food and drink can be found in Zizkov. You can even make your stays cozy here by selecting to stay in the cozy hotels. You can book your stay in Four Seasons or Mandarin Oriental.
Taste the best beer in Europe where Prague produces some finest brews. From cafes, ancient chapels, to old-fashioned bars, Prague has a bit of everything for its tourists.
Best Time to Visit
Europe is always considered as a year-round travel destination. One always has to narrow down the search and decide the best season to travel to any particular destination. The peak season to visit Europe is from mid-June through September. The weather these months is favorable, and you'll also find less crowd. Thus your stay could be reasonable as well. You'll find many honeymoon packages for Europe. Book one and pamper yourself and your partner.
Getting around in Europe
An interactive map that will help you with all the 10 best places to be visited.