The Amalfi Coast of Italy is undoubtedly a heartthrob, and you are surely going to gain incomparable fun while being here! Not only one, but there are innumerable other aspects that attract visitors towards the beauteous charm of Amalfi Coast.
Just in case you intend to know more about the best things to do and see in Amalfi Coast, then this write-up is meant for you. Here you are going to have a glimpse of the most important information about this heart-stealing destination. Read on further…
What is there to do in Amalfi Coast, Italy?
Italy's Amalfi Coast is going to act as a satisfactory destination for you when it comes to your satiating your travel hunger! It's as gorgeous as it can be, and thus, every visitor is known to get awestruck with its immortal beauty. Time for you to stay aware about the amazing aura of the Amalfi Coast. Get to know more about the various things to do and see in Amalfi Coast below:
1. Visit the most winsome Sorrento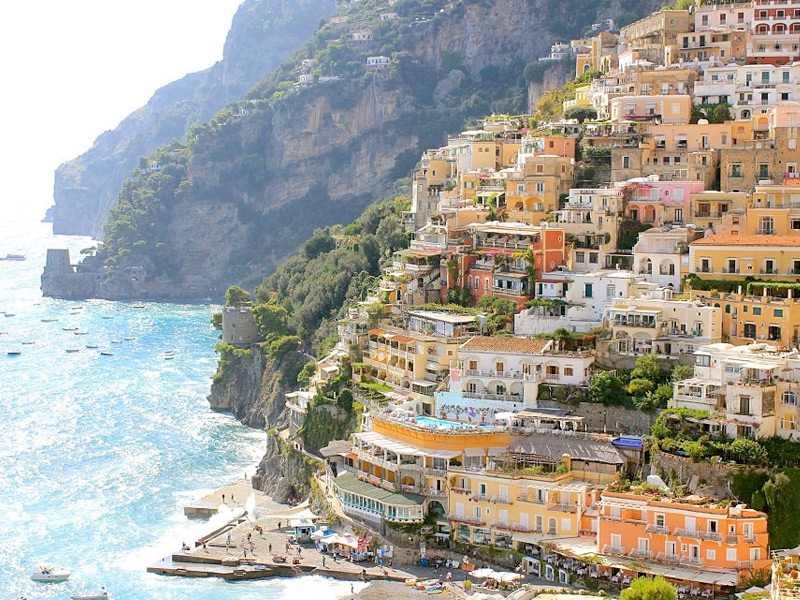 The northern arm of Amalfi Coast acts as a sheath to a town that is no less than a wonderland for travelers. Well, here we are talking about none other than Sorrento. Time for you to spot the beautiful sceneries for all those who are present here in this town. An array of fantastic towns accompanies it.
This gorgeous town is a perfect fusion of history, divinity, and adventure on the whole. You can be a part of fishing and sailing at the ports in Sorrento. Visit The Correale Museum and Museo Della Tarsia Lignea if you want to know about its history.
2. Explore the commendable Praiano
If you want to experience a beauty that is lesser spoiled, you should head towards the gorgeous Praiano. It resides in between the Positano and Amalfi. It fits in the requirement of anyone who is extensively searching for a serene place with no hustle and bustle!
You might have heard a lot about the other coastal spots in Amalfi, but none can beat the perfection lying in Praiano. Also, the views which can be witnessed from Praiano are stunning, and you would genuinely fall in love with them.
3. Spend time at the beautiful Amalfi Town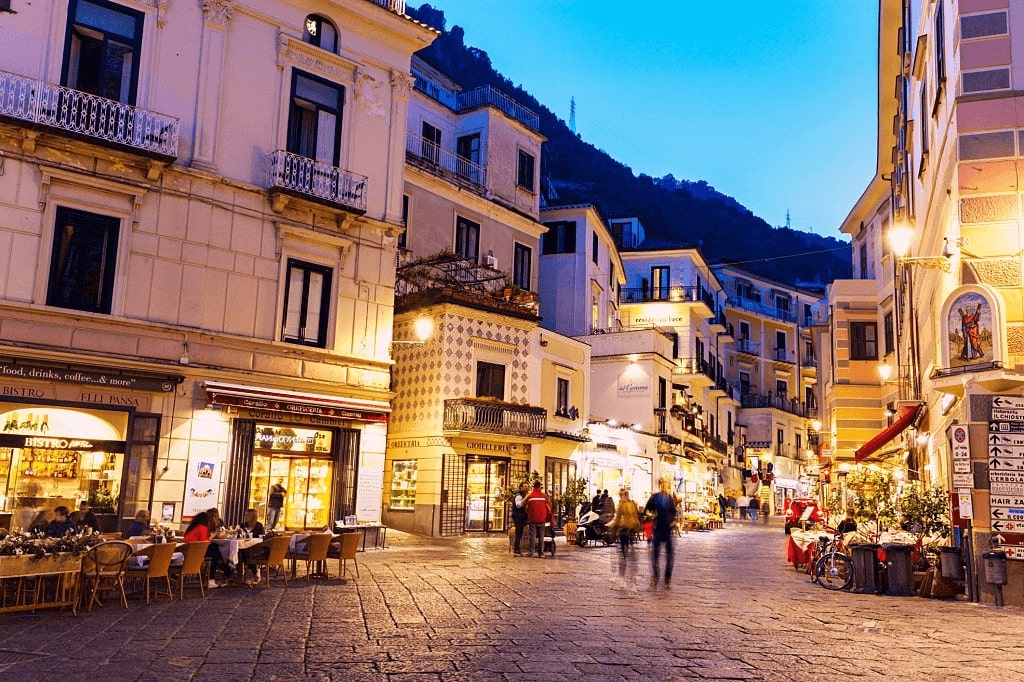 Amalfi Coast considers the Amalfi town as its most important hub, and thus, it's majorly renowned and packed with tourists.
It is continually breaking all records based on the number of tourists visiting here annually. It comprises of multicolored houses, shops and restaurants, making it a sight to behold!
You are surely going to get surprised by knowing that the Amalfi town has its own cathedral. Thus, it is expanded across a wider area than other coastal towns here!
4. Move atop towards Ravello
Do you intend to have a look at the most amazing views of the perfect Amalfi Coast? Just in case your answer is yes, you can start moving towards Ravello. It is entailed that the utmost height of Ravello is going to give you the most mesmerizing views of the Amalfi Coast.
Ravello is a town that resides on the top of the mighty mountains. It serves as an ideal place for attaining more relaxation and peace with no shortcomings. There is an existence of an array of eateries here, which you can try out in no time!
In summer time, it is recommended to attend the annaul Ravello Music Festival at the Villa Rufolo which is a UNESCO World Heritage site.