One of the very famous islands for all party lovers is Hvar situated on the Croatian coastline. People often visit this place not to enjoy in clubs rather its Greek culture and tradition is likely to appreciate. You will love to spend your entire holiday here but it will be best for you to explore other places in Croatia.
The one which is close to Hvar and amazing is Dubrovnik. The attractive seaside of this town will make you understand why this place is most loving. Either going for a walk to Old town or take a meal in any of your favorite restaurants will give you immense pleasure. It will be good to visit this place in spring as it is very warm and overpopulated in summer.
Explore the best routes and travel option available from Hvar to Dubrovnik
Passenger Ferry: It is a smarter way to travel 235km distance from Hvar to Dubrovnik by a direct ferry which costs 210 KN. Within 3 hours you will reach your destination Dubrovnik from Hvar harbour.

The ferry starts from April 6 to October 25 so make a plan and book your ticket earlier. If the weather will bad then a full refund is given or you can manage it on the next ferry. It is comfortable and furnished with fully conditioned cabins, proper seating arrangement and toilets.
Bus: It is the longest route to visit Dubrovnik from Hvar. First, you will go from Hvar to Split by ferry and after walking 5minute to the bus terminal will catch a bus. You cannot miss your trip as every bus will be at an interval of an hour. Pick the ferry early morning and you will reach Split around 9:30 a.m. You will complete the whole journey in 5 ½ hours as the bus will take around 4 hours.

Rental Car and Car Ferry: This is the best way for all those who love driving. By daily car ferry, you will go to the Croatian mainland which is connected to Sucuraj on Hvar island to Drvenik. Within 4-5 hours you will be in Dubrovnik from Hvar renting a car. You will enjoy this route as you have the choice to stop it to explore places like the Peljesac peninsula.

Private Boat Transfer: This is an option that is usually not recommended as it is expensive. The overall budget depends upon the size of the boat and the number of people. So if you have a large group then select this option as the burden will be distributed among passengers.
Top 5 must-see attractions in Hvar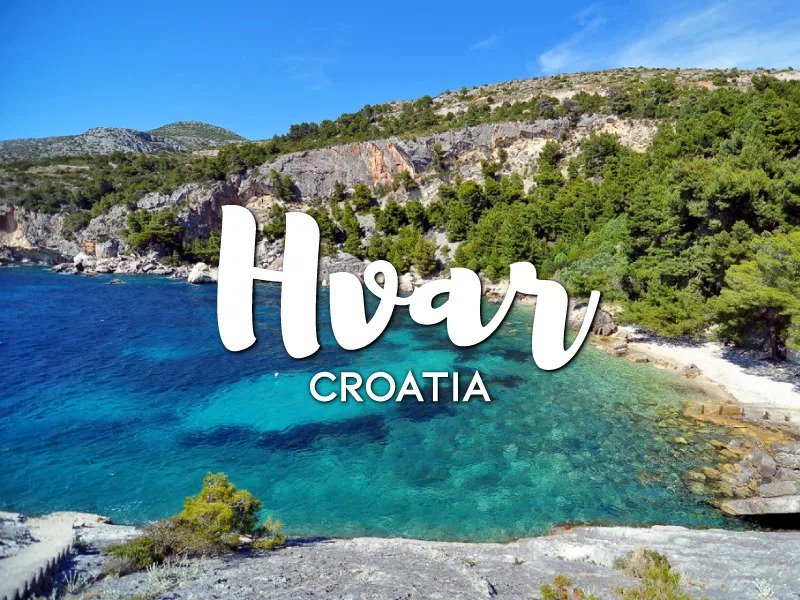 1. Hvarska pjaca
St Stephen Square and Hvarska pjaca are placed outside the Cathedral, a hub for restaurants and cafes which to enjoy social life. It is expanded in a large area with 4500 square meters. All pillars are irregular in shape with polished flagstones.
2. Hvar Fort
The fort located at a height above the town will give you a wide panorama of Hvar from Tvrdava Fortica, Hvar fort. It captures Byzantine Citadel which is back to the 6th century. Here you will find beautiful stairs which lead to amazing shops.
The forest pine trees are arranged with local lavender bushes. You will experience a view of the Pakleni islands from this fort and capture its moment.
3. Dubovica Beach
This is the most amusing spot to take in sunbathe far from Hvar town at a distance of 8km. The beach is sheltered with colorful crystal pebbles adjoined by olive groves and pine trees.
The water is very clear to enjoy a hike and you need to jump down on Dubovica beach. Eatable items like pizzas and cold drinks are easily available on the beach. Visitors hire a boat to explore more this beach.
4. Pakleni Island
Stretched on a vast area of deserted land with crystal clear water is a hallucination place must visit in Hvar. To experience this place take a taxi boat to spring around water. The environment is best to relax and soothe to get away from the rush.
5. Brac Island
Brac island is 3rd largest island in the Central Dalmatian archipelago neighbor to Hvar, a place must visit if you are in Hvar. This will take you one more day to make a trip to this island.
The Zlatni Rat (Golden Cape) makes this place renowned with white pebble beach, the island's main town(Supetar), dwelling homes built with limestones is very unique.
Top 5 must-see attractions in Dubrovnik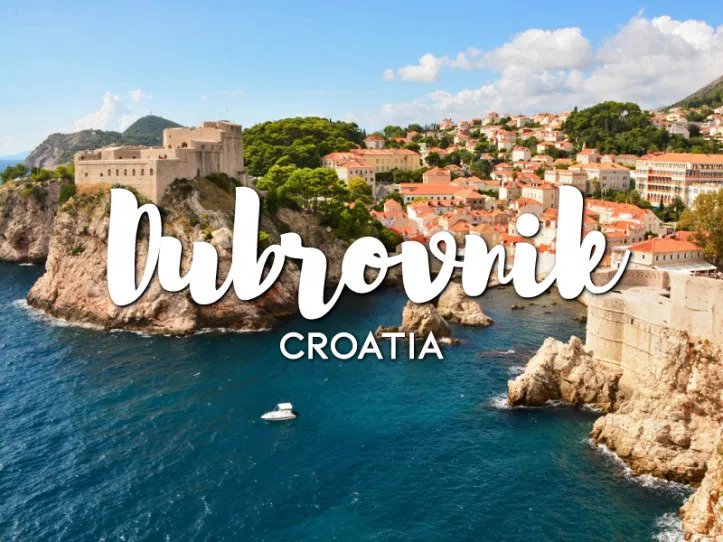 1. Lokrum Island
It is located few miles away from Dubrovnik mainland, is verdant all over the island. The island is lovely and enjoyable as it is far from the chaos of the main city. You can explore the medieval Benedictine monastery, roam around the Botanical gardens and chill out by swimming and surfing.
2. Banje Beach
Banje beach is extended large with paths to walk on barefoot to relax your feet. The medieval walls around the water make it spectacular. You can either take a sunbathe or lease sunbeds to take rest. Visitors do activities like parasailing, water-skiing, or have a massage. Lounge bar and sea-food restaurants are also available on a wooden deck above the beach.
3. Loggia Square
It is located northeast of the old city, stretched in a large area is a central place for public and visitors to get together. It was built by sculptor Antonio Ragusino. The famous church of St. Blaise is admirable for its art. The most interesting thing is the clock tower from the 15th century.
4. Loverijenac Fort
The glory of the fort is so admirable, a place to see all Game of Throne fans. The place is perfect for a film shoot. You will relish the sunset from the great views.
5. Fountain of Onofrio
This memorial is located in Dubrovnik where you can set foot from Pile Gate. After the earthquake of 1667, this historic monument was affected and shrank a little bit. Another monument is St. Savior church nearest to it is a must to see by visitors as its rejuvenation is admirable.