Yosemite National Park is considered to be one of the most ravishing natural settlements worldwide. It is tucked within the vicinity of California and has been prominent for its most awe-inspiring vistas! Its area massively expands over 761,000 acres, and it is undoubtedly a dream for every outdoor lover.
This winsome park is accessible by tourists all across the year and thus, it is referred to as an evergreen destination! The plunging waterfalls, exotic flora and fauna, and mighty sequoia trees are more than enough to let you stay here for weeks. Get up close and communicate with nature while marking your existence amidst a lush green environment lying in Yosemite National Park. It is remarked as the most formidable natural landscape and is packed with sheer awe. This is undoubtedly adventurers' paradise since it contains a plethora of activities for them!
A Handy Guide for a Tour to Yosemite National Park
Why Visit Yosemite National Park?
The beauty of Yosemite National Park is prevalent to such an extent that no one could ever resist visiting it! There exist a plethora of reasons to explore this amazing site, and each one of them is as satisfactory as it could be. The outdoorsy travelers will love their time here since it would be packed with a whole amalgamation of activities. Apart from that, there are innumerable things to do in Yosemite National Park that any traveler can be a part of!
Below mentioned are the most obvious reasons entailing why one should visit Yosemite National Park:
There are 58 national parks in the United States; Yosemite National Park is a renowned one amongst them. It is quite noteworthy that its beauty is unmatchable with any other natural reserve. Many philosophers, naturalists, and authors have entailed it as God's creation. The miraculous aura accompanying this national park is continually leaving every visitor awestruck. With more than 5 million visitors every year, it has never failed to impress anyone out of them.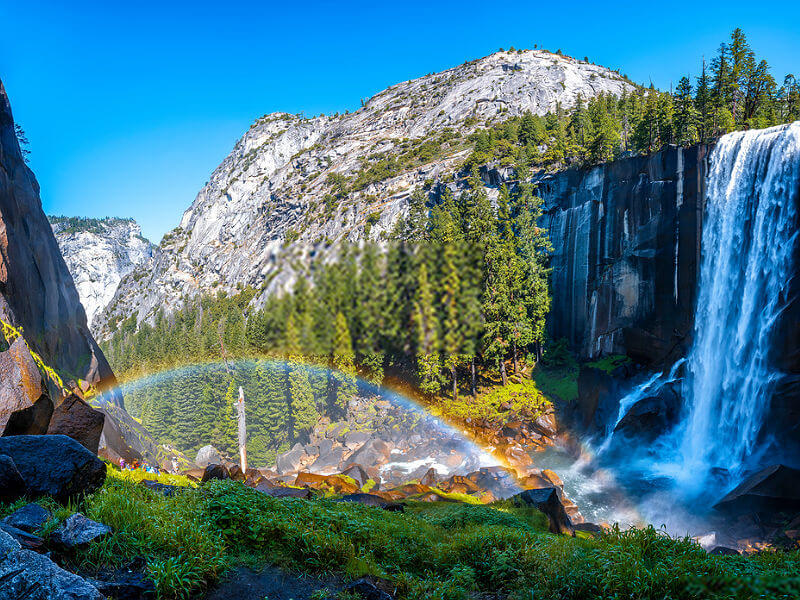 The mighty waterfalls prevalent in Yosemite National Park are a heartthrob! April, as well as the Spring months, are considered to be the perfect months for visiting this place. During this tenure, you shall witness the gigantic waterfalls coming up from a notable elevation. The heavy rainfall and the snow melting done in the previous months would add to the gushy waterfalls.
With its trails extending to 800 miles, the hikers are surely going to gain a massive chunk of options for hiking here! Each of them varies as per the levels, and so, they are tried out by everyone as per their preferences. It is a place that provides a thrill for every generation, whether it is a teen, an adult, or an older person! These wild tracks will promise you the utmost fun and greater thrill during your whole journey.
Yosemite National Park has something for everyone; this statement is undoubtedly true! While being here, you are not at all going to leave this place dissatisfied. If you are a nature lover, it is the best place for you! On the other hand, if you are an adventurist, nothing can be as perfect as Yosemite. For foodies, it has got plenty of eating options in restaurants and cafeterias!
Exotic Species in the Wild
No one would ever want to miss any chance of witnessing the species in the wild at Yosemite! Here, you are easily going to spot more than 90 species, including many birds, deer, fishes, etc. However, there is a need for you to ensure that you don't feed the animals prevalent here since it can be a fatal task. See the routine activities of these animals and feel amazing!
Must-See Attractions in Yosemite National Park:
The stunning beauty, exoticism, and positive aura are not just the significant characteristics of Yosemite National Park. Are you thinking about what is so special about Yosemite National Park? If yes, then the answer lies in the immortal beauty of its touristic attractions.
Just in case you have a lesser no. of days in your hands for exploring this place, you can visit its top destinations showcased below:
Yosemite National Park's Half Dome is named as an apt place for hiking! You must not at all miss this highly engaging Yosemite experience since it's just heavenly. This 8,842-foot mountain has a challenging trek but ensures high thrill. During the hike, you will be getting endless opportunities of seeing the panoramic views belonging to Yosemite Valley as well as the Sierra Nevada.
Well, you would have never witnessed such a meadow ever before! The Tuolumne Meadows is located at a very high elevation at around 8,600 ft. You won't be able to access this area during winters, but it is a perfect getaway during spring and summertime. The astounding views and its mighty peaks would sway away your senses along with their beauty. You can hike or engage in a trail ride to reach here.
One can explore Hetch Hetchy throughout the year, and its stunning views are more than sufficient to attract you. You can spot it in the northwest corner of Yosemite that is considered a profoundly peaceful one. There are a good number of towering waterfalls, remote lakes, hidden canyons as well as eye-pleasing flora which you can enjoy. The O'Shaughnessy Dam encloses the winsome 117-billion-gallon reservoir that will show you Tueeulala and Wapama Falls.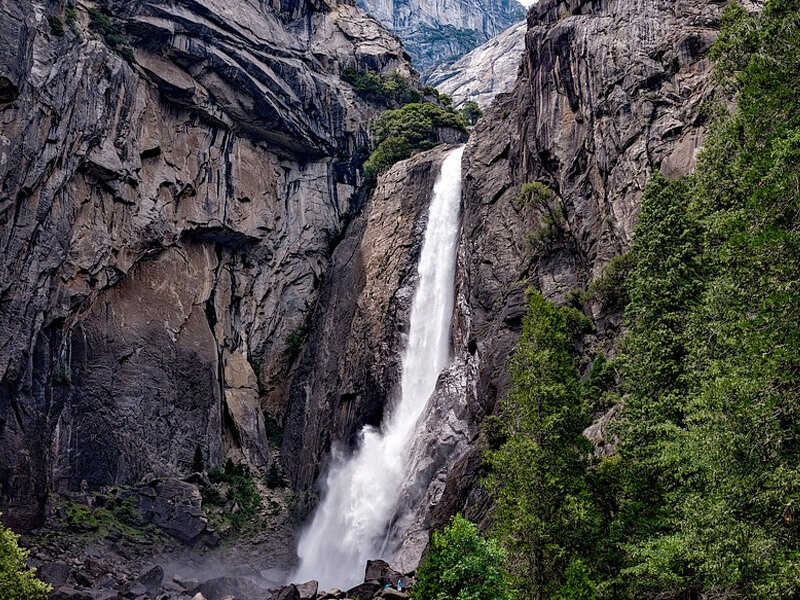 The Yosemite National Park acts as a sheath to countless waterfalls. The most visited and very beautiful amongst them are the Yosemite waterfalls. There is a prevalence of ice cone at its base and it is also one of the tallest waterfalls all across the globe. Three separate waterfalls fuse and create the Yosemite waterfalls. They are Upper Yosemite Fall (1,430 feet), the middle cascades (675 feet), and Lower Yosemite Fall (320 feet).
If you are direly striving to indulge in hiking at Yosemite National Park but are not left with enough time, Lembert Dome is a savior! This is because it has a short distance but provides fantastic views of the national park. It is considered amongst the best day hikes Yosemite and is worthy of your time and money. Its nature stands unspoiled and is no less than a classic hike souvenir.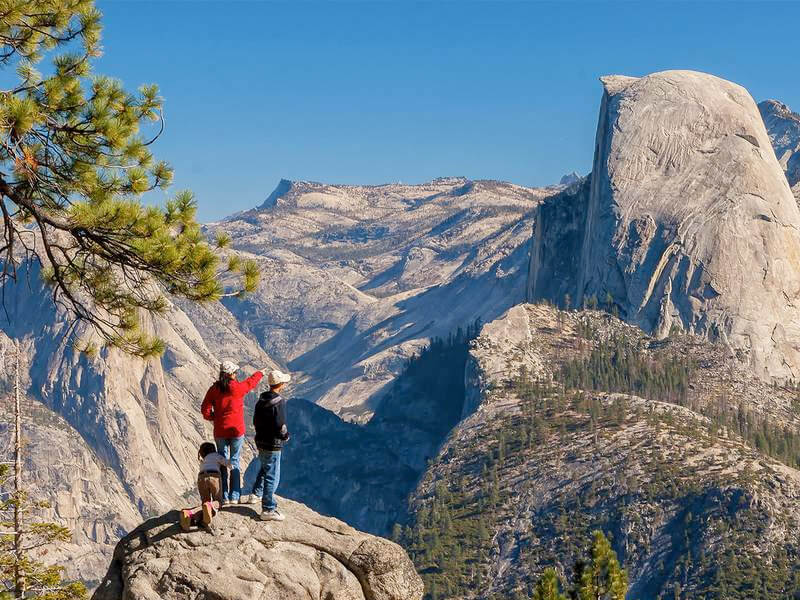 While being at the Glacier Point, you can enjoy the majestic views of Yosemite Valley, Half Dome as well as the Yosemite Waterfalls. It is an apt destination for trying out skiing during the winter months starting from mid-December. There are a lot of activities to do in this location and these are:
Birdwatching
Hiking and walking
Skii