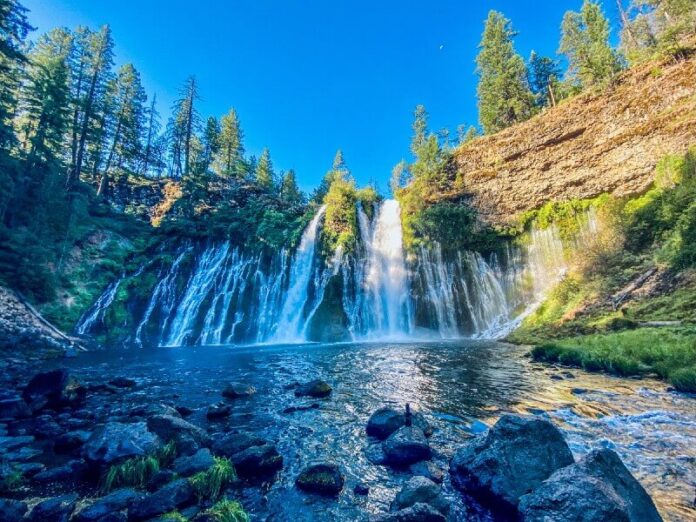 California is one of the most magnificent states in the United States and has something for just about every adventurer. From north to south, east and west, this coastal golden state has some of the best views and awesome natural wonders in the world.
7 Most Breathtaking Natural Wonders You Must-Visit in California
Yosemite's Firefall
High, thin Yosemite waterfall is famous because of its orange-red glow at sunset on certain days in Feb. This phenomenon happens one time every year when all the conditions align for about 2 weeks.
The "Firefall" is a natural phenomenon caused by light from the setting sun on Yosemite's Horsetail fall appear like it's on fire at sunset. It is hands down the most magical moment that you can experience in Yosemite National Park, California.
Mesquite Flat Dunes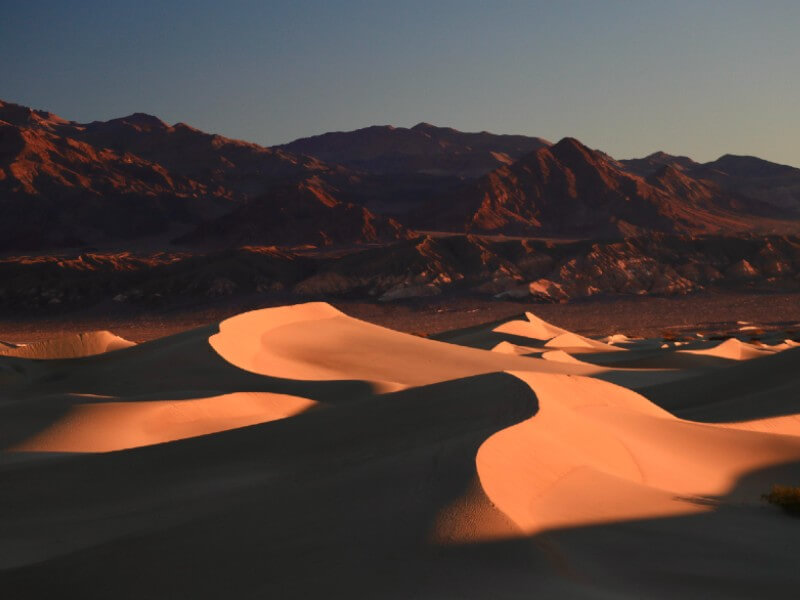 Mesquite Flat Dunes is really a spectacular natural wonder in Death Valley has been made up of an otherworldly terrain of clay, sand, and the surrounding mountain. It is a prime spot for sand-boarding that makes you feel like you are at the Sahara.
See the sunrise or sunset out of the Egg-shaped vantage tip and admire how the mountains change colors of deep reddish.
Artist's Palette
The colorful hills of Artist's Palette are one of the most photographed natural places in Death Valley, California, caused by the oxidation of different metals like Iran salts, Manganese, and mica.
It is named after its vibrant colors – nature's own painting offers a stunning display of rich colors coming across sedimentary hills.
At the day, the moment the sunlight becomes minimal it soothes strong shadows and the colors will be at their most vibrant.
Also read: Best Places for Astrophotography in Death Valley
Burney Falls
Burney Falls is a well-known scenic waterfall in Northern California accessible by hiking trails & surrounded by an overlook & greenery.
This epic waterfall was declared a National Landmark in 1954. It was also proclaimed by President Theodore Roosevelt as the "eighth wonder of the world".
Mount Shasta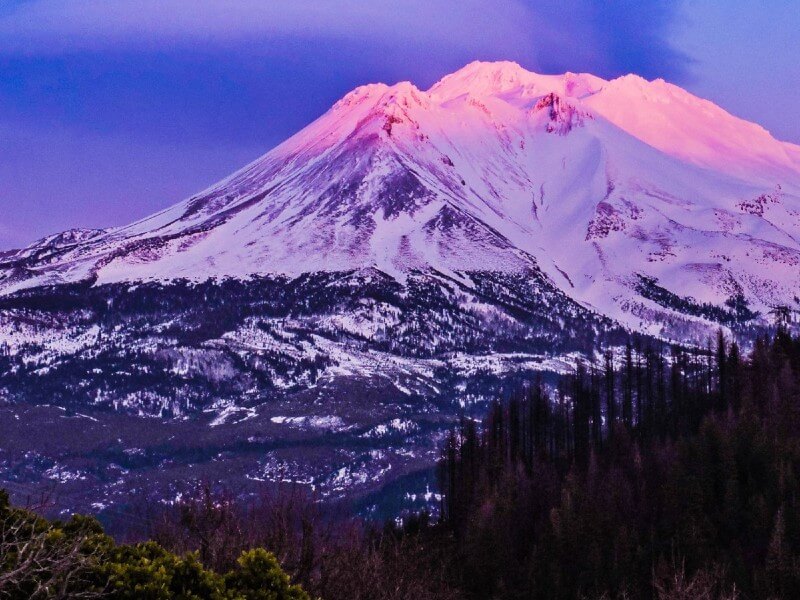 A Natural Wonder in California, Mount Shasta is an ice-covered volcanic peak located near Redding in Northern California. You can see the awe-inspiring view of Mount Shasta from miles and miles away.
In addition to being surrounded by steep slopes, the entire mountain boasts a large volume that attracts a diverse range of hikers, skiers, artists and people with spiritual inclinations.
Big Sur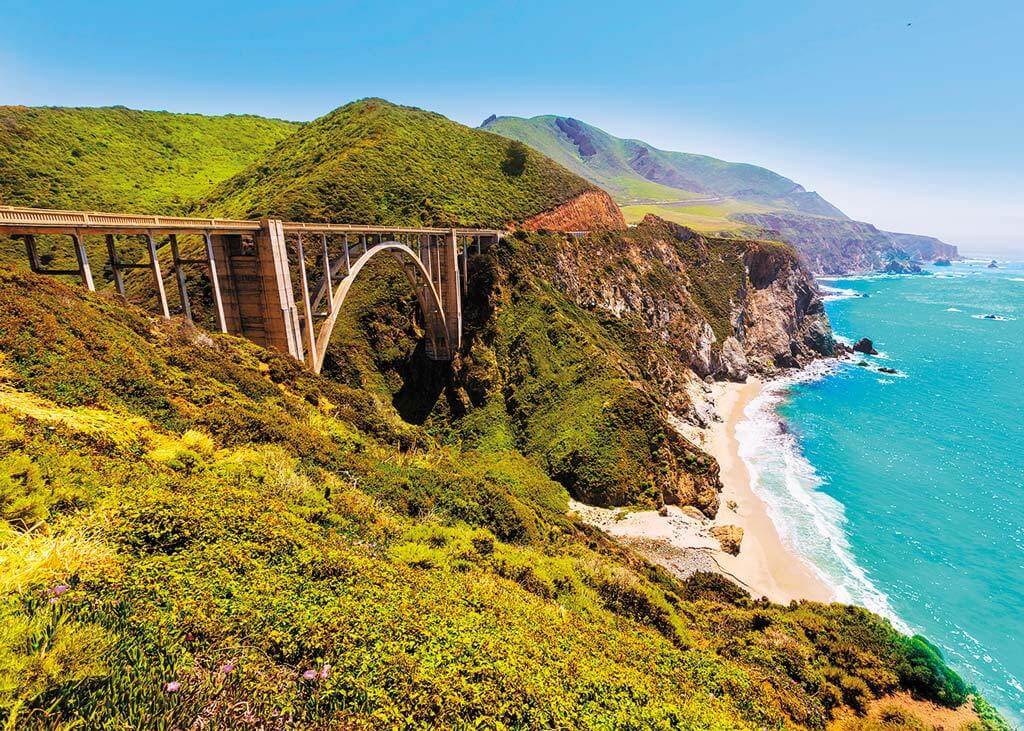 With its quirky town and beautiful purple beaches, this is the most unique place on the California coast. The ambiance of the little beach town is indescribable. It is the most breathtaking nature place in California where you want to be – bluffs, sea, and sky.
A classic drive on Highway 1 through Big Sur offers plenty of sightseeing opportunities along the coast of the Big Sur region, including the vast Bixby Bridge, portrayed in scores of car commercials. Don't forget to check out the state's largest birds, the endangered California condor.
General Sherman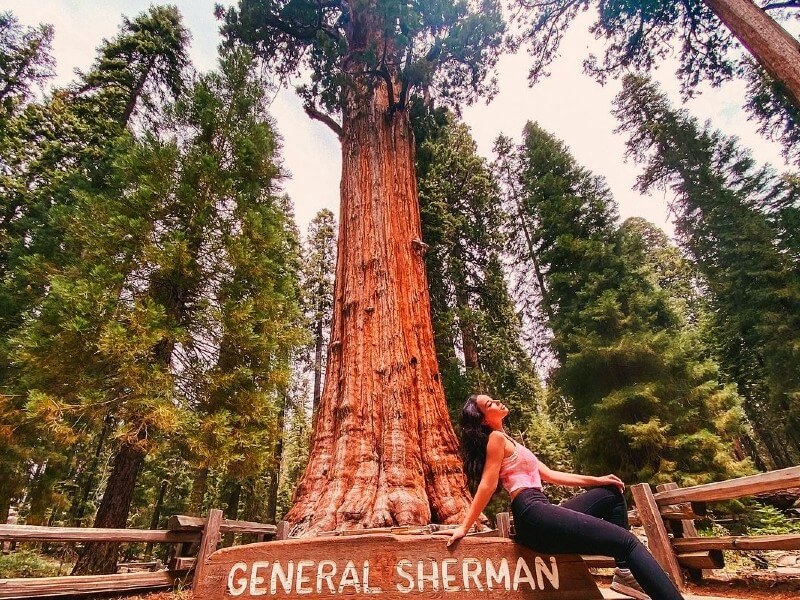 Just under 275-ft. tall, General Sherman Tree in Sequoia National Park is among the world's largest trees, measured by volume. Walking among this giant natural wonder in California is something everyone should have on their bucket list.
How many of these natural wonders have you seen, and which one is your favorite? Let us know in the comments!
You can also read: California's Top 9 National Parks You Must-Visit