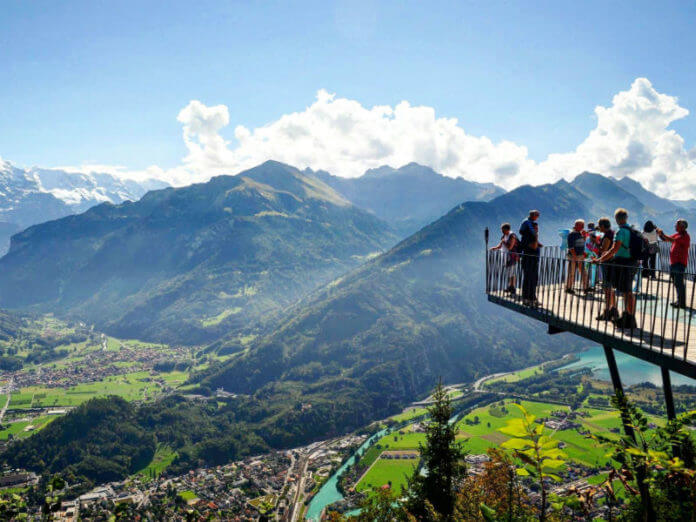 If you are striving to gain utmost fun and witness the best of Switzerland, nothing's best than Interlaken. This splendid destination has a plethora of things to offer for its roamers. The magnificent scenery, mesmerizing views, thrilling adventures and the engaging history, everything's so perfect in Interlaken. Nothing can beat an idea of spending your weekend in Interlaken with your loved ones.
Get set to feel like never before while being indulged in the interesting activities here. It is continually acting as a sheath especially for those who strive for serenity along with a pinch of adventure. Interlaken Switzerland is majorly prominent for its immortal beauty including the snow-capped mountains, alpine villages and crystal-clear lakes. This beautiful hub is sandwiched between Lake Thun and Lake Brienz and, bounded by the mighty peaks.
While being here, you are going to be a part of a whole amalgamation of touring options. You'll have to choose the best according to the time as well as your budget. Are you confused while thinking about the top 10 things to do in Interlaken, Switzerland? If yes, then feel free to have a glance on the below suggested touristic options that you must try out:
Explore the 10 things to do in Interlaken, Switzerland
1. Exploration of the Heart-Stealing Town:
Whenever you intend to visit Interlaken, make sure that exploring this beautiful town is set on your priority list. It is literally worthy of being admired and that too on your foot. You can commence the walk right from the Schynige Platte Botanical Alpine Gardens and conclude it at the St. Beatus Caves. Each and every element present here is charismatic and accompanied with a pristine aura.
During this tenure, you are going to pass amidst very beautiful natural settlements and feel refreshed yet again. At the Botanical Alpine Garden, you'll be able to get up close and communicate with the nature. While on the other hand, the St. Beatus Caves will enable you witness its stunning chambers and majestic underground falls.
2. Immerse in the Views of Interlaken from Harder Kulm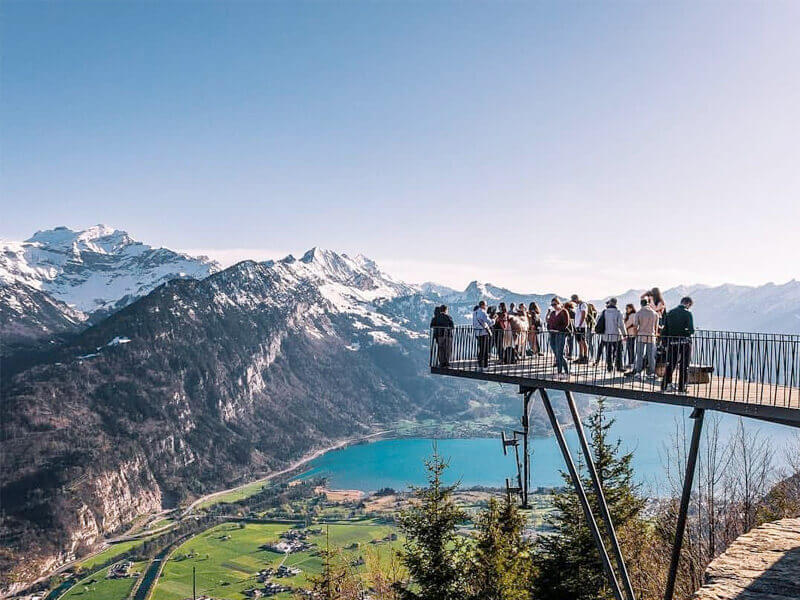 Nothing can be compared with the spectacular views of Interlaken and the two lakes that Harder Kulm offers. It is located at an elevation of 1,322 meters. You can graciously look down upon Lake Thun as well as Lake Brienz along with the admirable beauty of the town.
Also, enjoy the scrumptious meals facilitated at the Harder Kulm Panorama Restaurant. It resembles a castle and while having some food there, you would feel no less than a king. There exist innumerable Interlaken attractions activities and paying a visit to Harder Kulm is one of them. This tour operates from April till December and promises a heavenly feeling at its best to the visitors. You have to just assure your seat in the cable car and ascend the gigantic mountains of the Interlaken.
3. Participate in an Engaging Cruise on Pristine Lakes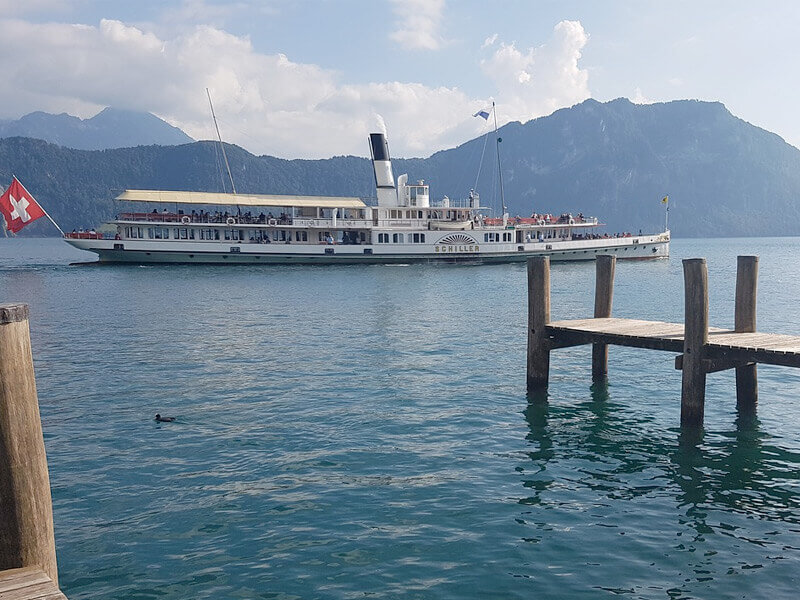 Interlaken is always referred as a home to the two most important lakes of the world. These are none other than Lake Thun and Lake Brienz. Each one of them is turquoise blue in colour and the clarity that they offer showcases the purity present. This will surely prove as one of the apt Interlaken activities summer.
Enjoy the boat cruise on the clean waters of these lakes and experience some peace of mind. The glacier waters are more than enough to fill up your day with refreshment and satisfaction. You are going to pass through many teeny-weeny picturesque fishing villages settled nearby. They entail the stories from the past and give you a feeling of being in the bygone era.
4. Take out the Superman in You with the Adventure
Your inner thrill seeker is worthy of being brought out and this is done with the adventure activities in Interlaken. It is a hub of daring as well as adrenaline rushing activities. For those who have always wanted to take risks and experience a bit of action in their life can try out these. Choose from a huge variety of water-based activities such as canyoning, paragliding and white-water rafting.
Also, you can experience the fun of falling off from a great height here. Go up in the sky and jump towards the land via a plane or helicopter. The feeling is going to amazing and unforgettable too! Mentioning about the most favoured things to do in Interlaken Switzerland winter, you can include skiing, night sledding and ice climbing in them.
5. An Epic Ride via Europe's Highest Railway Station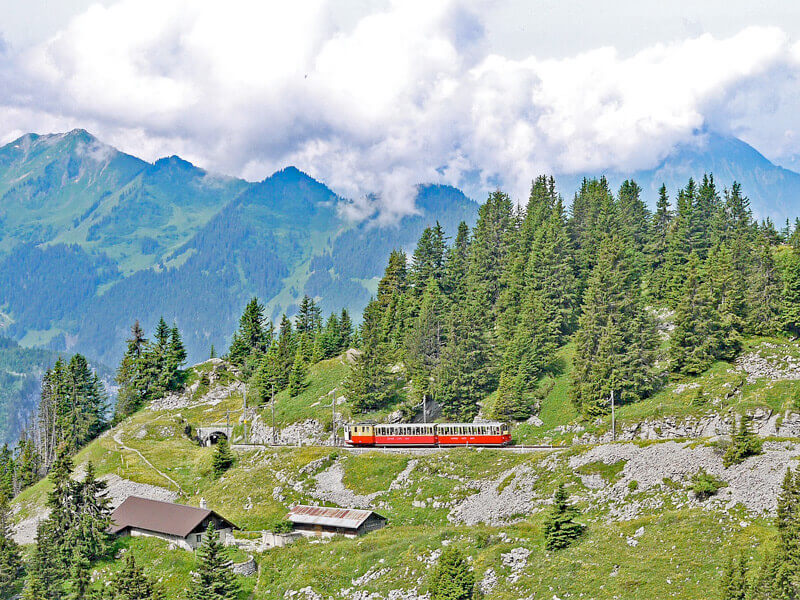 Nothing can be compared with the enjoyment that prevails in the rail journeys. Get set to experience the beauty at each step during your train tour. The departure point would be the ravishing Interlaken Ost railway station. This line has been entailed as marking its existence for 100 years till the present time.
All along the route, you will be left awestruck with the abundant landscapes swaying your heart along with their beauty. The concluding point is going to be the Jungfraujoch saddle tucked at an elevation of 3,466 metres. It is worldly prominent as the highest railway station in Europe. Also, it contains a