If you love winter, you will love Vail, Colorado. Located in the heart of the Colorado Rocky Mountain, Vail is North America's biggest and the most popular ski resorts, known as the "heaven for skiers and snowboarders".
There are plenty of amazing and fun-filled things to do in Vail, Colorado with your family or your loved one.
Whether you need your trip to be on or off the mountain, Vail has got you covered. You don't just have to expect Vail as a hub that is solely meant for skiing. Instead, you will get many cool things to experience and that too, without any hassle. The beauty of Vail is undoubtedly going to leave you awestruck with its awe-inspiring landscapes and adventurous aura.
Are you planning a trip to the very renowned and way too marvelous Vail, Colorado? If yes, then you must be aware of each and every aspect lying there. So, here we are sharing a useful travel guide for Vail, Colorado for your ready reference including things to do in winter & summer, must-see places, best to visit, and where to stay, etc.
What is Vail Known for?
'Everything is so perfect at Vail,' that's what one or the other person has to say when he/she comes back from Vail. Majority of the travelers who have been to this heart-stealing place always wanted to stay there a little more.
If you are just stuck in the middle of a thought about some reasons to visit Vail, also what has made it so famous, have a look below:
Fantastic sceneries
Vail is recognized all over the world, majorly for its beautiful landscapes. They have always enabled every visitor to go 'Wow' with their beauty. Drive amidst the mighty snow-capped mountains and have a glance at the never-ending sceneries. The whole town is packed with plenty of sculptures, exquisite hotels, and other noteworthy architectural designs.
Apt weather conditions
Vail has a lot of snow! Whether it's the summertime or winters, both of these weather conditions are apt for trying out the outdoor activities in Vail. The temperature during December and January stays at an average of around 20 degrees, whereas it rises during March and April, reaches an average of 40 degrees. You can very comfortably walk amidst the Vail Village without experiencing much cold.
Abundant Activities
There is a never-ending array of activities that you can try out here, and it undoubtedly stands as the best part. These activities include downhill and cross-country skiing, snowshoe tours, snowmobile tours, dog sled rides, sleigh rides, ice skating, etc.
Apart from this, there are many other touristic attractions here, such as the Colorado Ski Museum, the Betty Ford Alpine Gardens, and hundreds more. Skiing is the most popular activity in Vail, and thus, you must surely try it out no matter what.
What is There to Do in Vail Colorado in the Winter?
Vail looks the most beautiful during winters, and that's way too true! Winters here are all about sharpening the skis, playing with the fluffy snow, and crackling the notable fireplaces. The pristine slopes at Vail are breath-taking. Well, you don't have to think only about skiing during winters in Vail. Instead, it has got much more just for you. There are plenty of winter activities to do here, and they are listed below:
Skiing
Discussing Vail and not mentioning skiing, is it justified? No, it isn't. Skiing in Vail is steeped in history, and thus, this activity is not solely adventurous, but it's historical too.
The back bowls of Vail are way too amazing and resemble a blank slate waiting for some lines to be drawn by you. They are way too vast consist of wide-open terrain. You are then free to ski as per your comfort as this region's going to be your skiing ground for the day.
Tubing
Tubing in Vail can be compared to nothing else on the Earth. This winter activity in Vail is mind-blowing, and you would wholeheartedly love the thrilling feeling while moving down at high speed for a highly elevated platform.
Tubing is much favored since a person of any age can enjoy it! Whether it's a kid or an older adult, everyone's welcome to try this out. During the journey, you would get awestruck by seeing the perfect and way too gorgeous scenery all around.
Vail adventure ridge
The Vail Adventure Ridge is no less than a dream come true as well as a paradise for adventurers. This winter wonderland has a size similar to a stadium and is accessible by the visitors during winters. It is opened until mid-April starts marking its existence.
You can try out many adrenaline-rushing activities here, and these include snowshoeing, skiing, tubing as well as Snowmobiling. During evenings, feel free to experience bungee trampoline, ski bikes, gondola runs, and many others.
Snowmobiling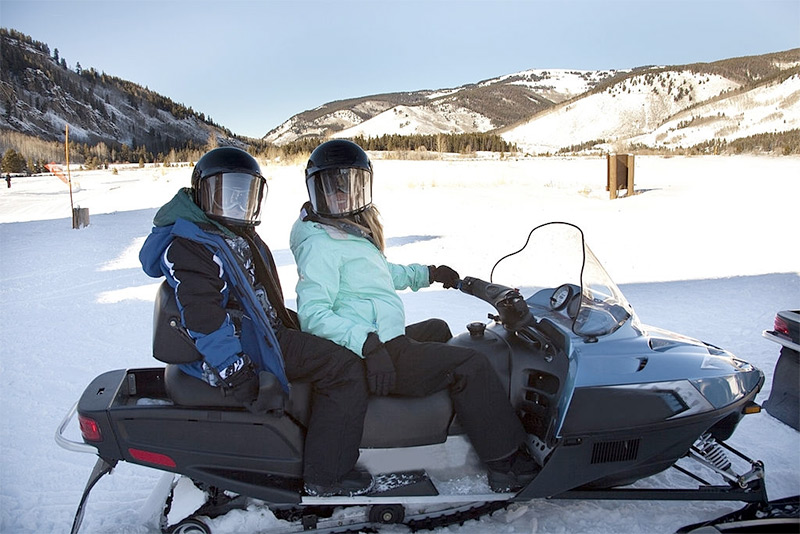 If you need to experience the true beauty of Vail, you can opt for Snowmobiling. Take a snowmobile and cross the way to expansive and open meadows lying in the White River National Forest. You can choose the type of trip you need.
It can be a half-day tour, a two-hour tour, or even a full-day adventure. Snowmobiling is considered amongst the fun activities to do in winter, and notably, it is available for kids too.
Fly-fishing
If you need some fresh air from the mountains, a serenity-filled aura, and the relieving sounds of rivers, then nothing can be better than fly-fishing.
This 'one of a kind experience' is considered to be a perfect activity to enjoy the nature of Colorado. It's quite notable that you can try out the operation of Fly-fishing both during winters as well as summers.
The Minturn Anglers Fly Fishing guides would help you a lot in trying out your skills in the activity of fly-fishing.
What is There to Do in Vail Colorado in the Summer?
There are a vast number of off-season activities available for the visitors during summer. This destination overflows with such fantastic things, and they are more than enough to keep you intrigued. Such actions are heart-pumping and would undoubtedly satisfy your adventure cravings.
Well, not only adventure, you can enjoy the beguiling sightseeing tours, culinary experiences, and other outdoor fun. Here is the list of top things to do in Vail during summer:
Hiking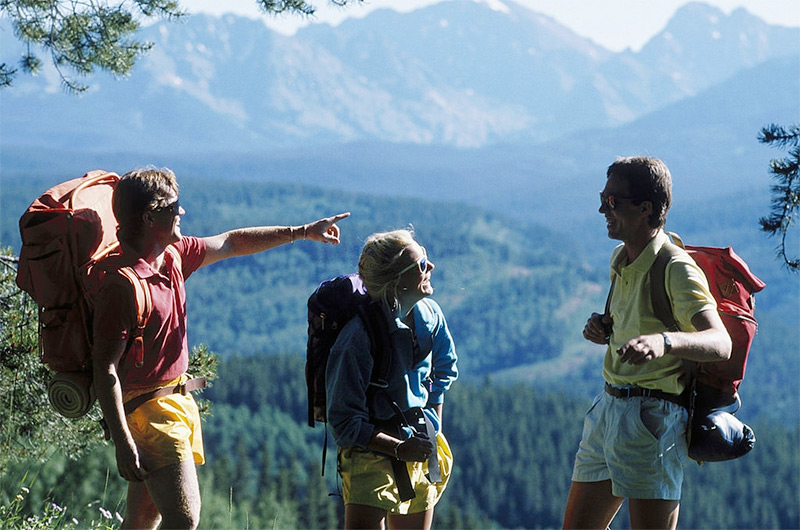 Vail is majorly prominent as the perfect setting to undertake hiking. You can spend some time while hiking with the Llamas. These intelligent, as well as way too gentle people, shall prove as an ideally suited addition to your hike. Not to forget, they'll also help you in carrying your gear.
Vail is a paradise for mountain lovers, and this has made it a most excellent hiking base for adventurers.
Two-wheeler adventure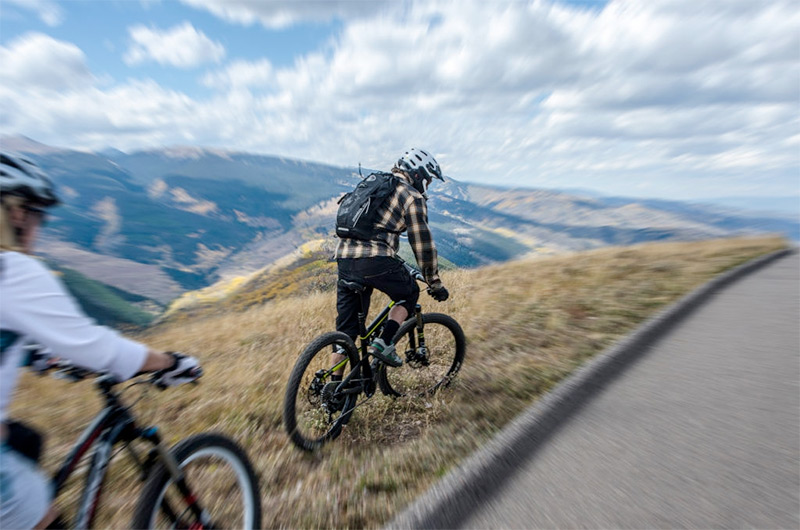 How about exploring the hidden gems of Vail on a two-wheeler? It is as intriguing as it sounds! You can indulge in bicycling through the open roads of Vail.
Well, not only bicycles, but you can also opt for cruisers and mountain bikes for undertaking these activities. There are several locations in Vail, and the most important out of these is none other than the Vail Village.
White water rafting
Being present in Vail and not experiencing the fantastic White-water Rafting shall never be a case! Experience the white-knuckle rides. You must know that such activities are only meant for brave hearts, and thus, if you are fearless, then white water rafting is worthy of your trials. The full view is going to be exhilarating, and if you are not up for trying out this daring shot, you can relax and enjoy your surroundings.
Epic discovery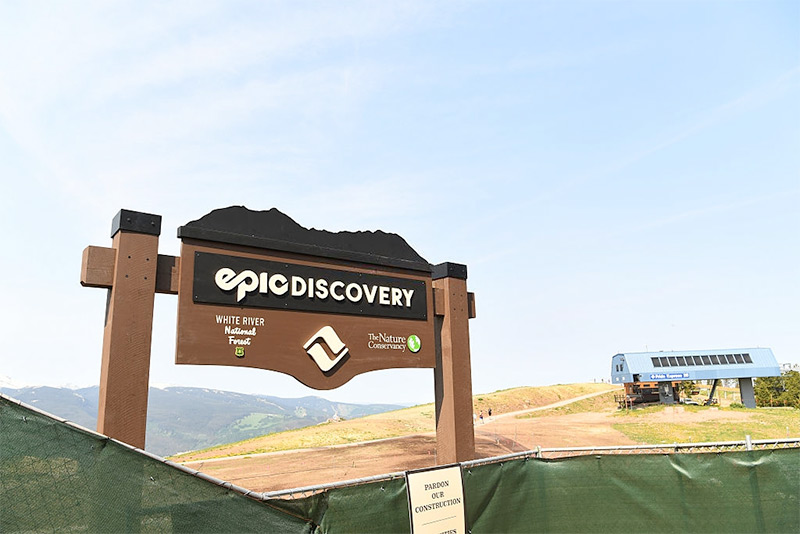 Never forget to try out the adrenaline-boosting activities at the Epic Discovery prevalent in Vail during summertime. The adrenaline junkies are surely going to fall in love with this destination since there is every sort of activity. They are present in a wide range, commencing right from the zip-lining canopy tours to the very prominent bungee trampolines. On the whole, the whole day spent here will be worthy of your time and money.
Exploration of the Vail village
On discussing the quaintest ski villages of the world, the Vail Village is the first spot that hits everyone's mind. This impressive village acts as a sheath to a good number of cute shops as well as tempting restaurants. It's a perfect hub for shopaholics since they can enjoy the purchase of clothing, paintings, and jewelry from here.
The Vail Village holds a particular corner in the hearts of kids and foodies due to the many cuisines, and toy shops present here.
Best Time to Visit Vail, Colorado
It is considered that Vail is a destination that can be visited and explored at its best during the months from December to March and June till September. During the tenure from December to March, you might witness an increase in hotel rates and a crowd of visitors here too. Thus, we recommend you plan well and get the bookings done in advance.
Where Should I Stay When Visiting Vail?
If you are wondering about where to stay in Vail, then you shall know that there are many options in Vail for the same. Here, you can expect many accommodation options starting from the budgeted ones to the luxurious ones. Even in the budgeted ones, you are going to grab luxurious hospitality with no issues. Vail boasts many camping sites, resorts, five stars properties, and budgeted hotels. Which one to choose, the decision is all yours!
Conclusion
After having a look at the Vail travel guide above, you might have got highly excited to visit this place! If this is the case, then you shall not wait anymore and start planning for this trip right away. This destination is marvelous, and you should never miss even a single opportunity to have some glimpses of such beauty!