Think traveling and the first thing that comes to anyone's mind, would be a backpack. You'll have to never ever worry about your belongings being stolen anymore. Thanks to the technological advancement, now you can prevent any unauthorized access to your bag as anti-theft backpack's sole purpose is safety. Now is the time to change the way you've been traveling.
Keep your belongings safe and be travel-ready, anytime and anywhere. The appropriate traveling gears are definitely a must. Keep reading to decide which anti-theft backpack suits you the best. We've chalked out a list of best anti-theft travel backpacks for you.
Top 10 Best Anti-Theft Travel Backpacks of 2019
1. KOPACK Anti-theft Travel Backpack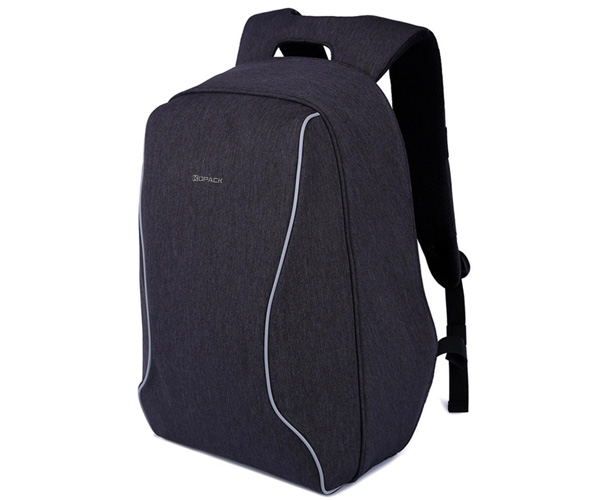 It is a lightweight anti-theft backpack with cool outlook. Say NO to pickpockets with its zipper at the back side. It has water-resistant fabric, and hence you need not worry about unexpected rains and water dropping on your bag. The durable nylon fabric is tear-resistant and prevents your backpack from any scratch.
Highly recommended for its capacity, style, and protective capability.
2. Binoki Anti Theft Waterproof Travel Backpack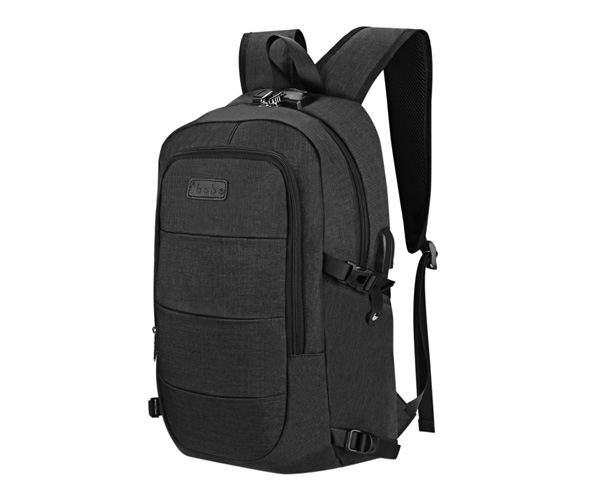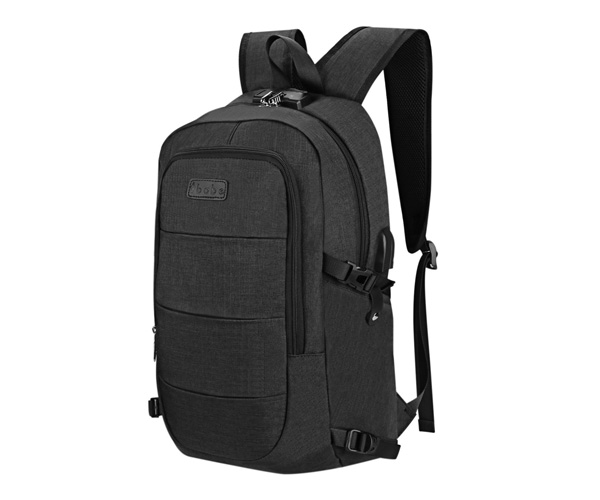 This anti-theft waterproof travel backpack comes with USB charging port and headphone interface. A dedicated laptop compartment fits in 15.6" laptop notebook. It is one of the best anti-theft travel bags for women. The Binoki backpack comes with a combination lock and a USB cable. Amazon offers this fantastic unisex backpack only for $22.97
3. MATEIN Anti Theft Slim Backpack
This backpack from MATEIN is the best anti-theft travel bag due to many reasons. This comfy and sturdy backpack comes with lots of storage space and pockets. It also offers easy access for USB charger. The durable polyester fabric with metal zippers ensures security and long-lasting usage. Available in 6 different beautiful colors, this unisex backpack is divided into many compartments, making it easier for you to segregate your stuff.
4. Oscaurt Backpack with USB Charging Port
With the hidden zipper at the back, nobody can open your backpack without your permission. It even has a secret pocket at the back for your valuable items. Now you can charge your electronic device anywhere with its USB charger. It is the best anti-theft USB charging travel laptop backpack. This classy and smart, 12 liters capacity bag will cost you $32.
5. TIGERNU Slim Laptop Backpack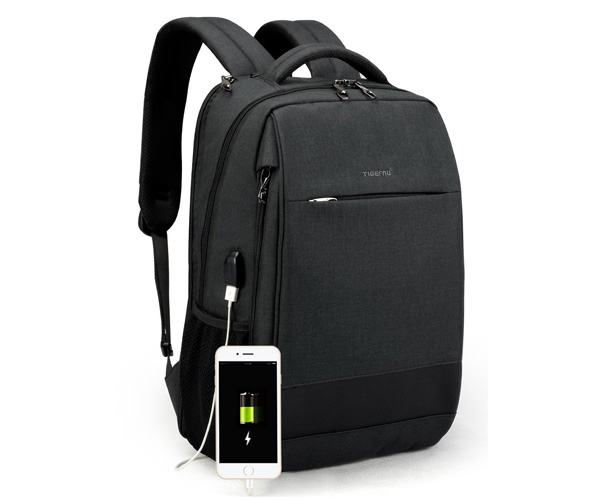 This slim laptop backpack is not only anti-theft but also spacious, organized and water-resistant. The backpack is equipped with triple safety; coded lock, latch hook and double four-tooth zippers. Charge your devices with USB charging port without opening your backpack. All these reasons undeniably make it the best anti-theft laptop backpack. This backpack is also listed as one of the best anti-theft backpacks with charger.
6. YOREPEK Travel laptop Backpack
The smart and sexy backpack can fit in a 17.3" laptop. Keep your things tidy in this backpack with its large capacity. You may also use it when traveling internationally, this being the best anti-theft backpack for travel. The external micro-USB port offers convenient charging. The rugged handle and compression straps let you fix the size as per your requirement.
7. OMOUBOI Business Laptop Backpack
Made from eco-friendly and breathable nylon fabric makes this bag durable as well as light when carrying. A theft-proof combination lock and metal zippers make your bag super safe. Other features include a headphone jack and USB 2.0 charging port design. This backpack also comes with a classy portable cup.
8. MATEIN Travel Backpack
This is yet another backpack from MATEIN which is must buy. It has a high-quality TSA combination fixed lock. This smart scan bag is very spacious with more than 20+ zippered pockets. The simple design doesn't compromise on features. The lightweight backpack has padded shoulder straps which make it comfortable to carry.
9. Kopack Slim Business Laptop Backpack
This anti-theft backpack from Kopack is available in 15.6" and 17" as well. The anti-puncture 4 tooth zipper provides double protection. This backpack is available in many different elegant colors and is very much affordable. Made from durable and lasting material offers lightweight carrying. Last but not least, it also has an attached USB port.
10. OMOUBOI Backpack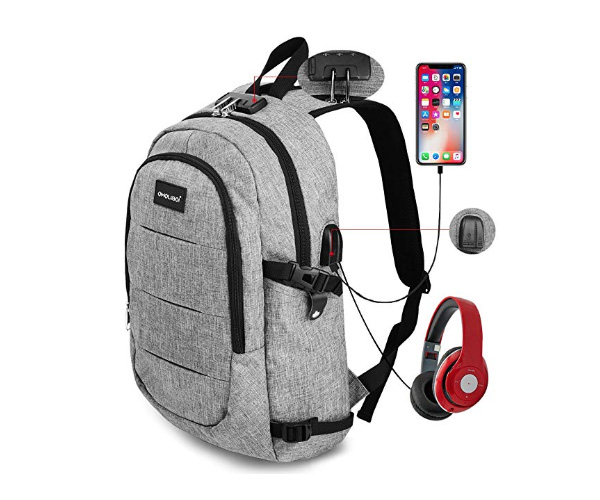 Safety is of utmost importance in this anti-theft travel backpack. Protect your belongings from theft with durable metal zippers and a theft-proof combination. You also get a smart, elegant and durable cup with this backpack. A portable cup with your favorite beverage can be taken anywhere. The security feature of the bag makes it the best defender anti-theft backpack.
That's it!
We believe now you've selected just the right anti-theft backpack for yourself. Go on and gift yourself one.