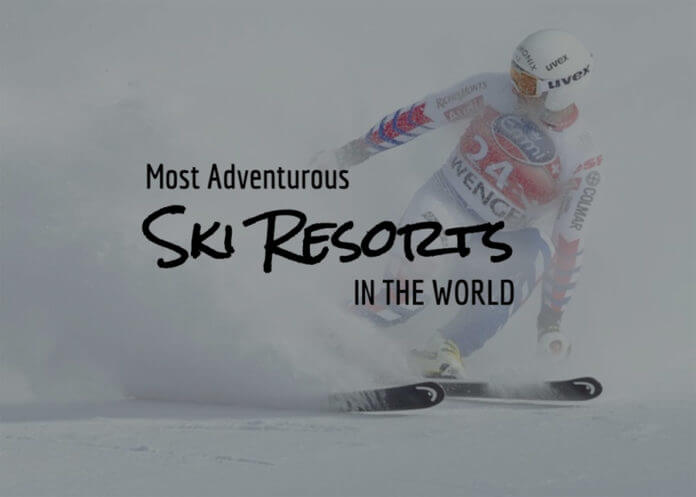 Planning a skiing vacation has a different preference for different Travelers. Where a professional skier searches for steep and slops a beginner opt for a destination with a ski school at first. Similarly, a family planned ski resort holiday should be more than just skiing, like shopping, club, and nightlife. While for a professional skier, search for snow quality and slopes.
We understand the range of demands and summarized the same in the article as the best ski resort in the world. This article will give you a clear insight on which resort will best suit you.
Top Ski Resorts in North America: Best Ski Experience Guaranteed
1. Whistler Blackcomb, British Columbia (Canada)
The Whistler Blackcomb snowy mountain peaks hidden away in Canada, in Whistler, British Columbia have the best ski resorts in the world. It's the biggest ski resort there is in the Northern Hemisphere. Since it's covered with snow, many people come here for the snowboarding and skiing.
This place is known for its uphill lift capacity and is, in fact, a huge ski resort that offers facilities for moving across the Blackcomb Mountains and the Whistler.
When to Go: The right time to visit these best ski resorts in Canada is either during June through August and December through March. For skiing, we'd suggest December to February, but in June and July, the mountains are opened up glacier skiing and camping or trekking outdoors. The temperatures in April and May are a little moderate so that you can spend more time outdoors.
Attractions: There are plenty of skiing and heli-skiing across the 17,000 hectares of snowy terrain. Snow tubing has been advised for the kids, while parents can relax at the Whistler Scandinavian Outdoor Spa located outside the Whistler Village. Athletes can visit the Whistler Olympic Centre.
2. Vail, Colorado (USA)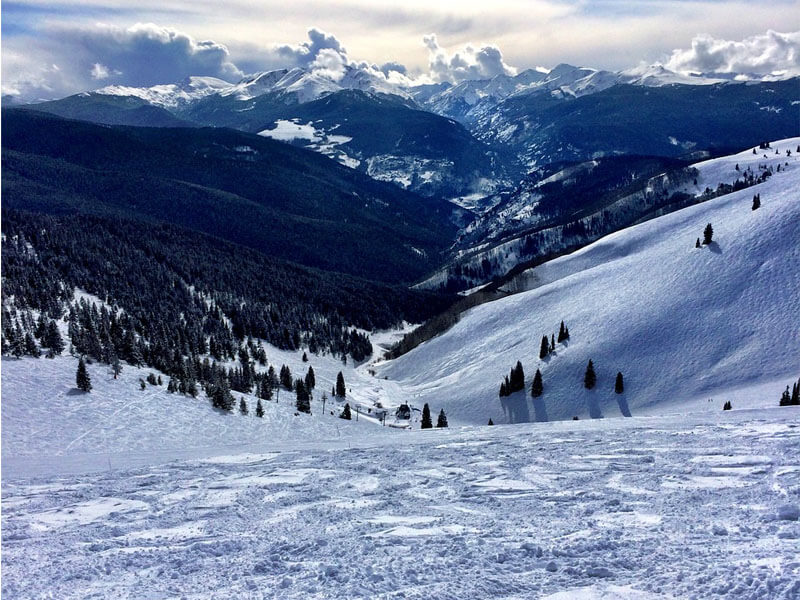 In the small town near the Vail Mountain in Colorado, you'll find the Vail Ski Resort. The town has for years been a hub for skiing, snowboarding. The place is ideal for cultural festivals, hiking and golfing during the summers. One can even enjoy fly fishing on the Gore creek that runs through this town.
When to Go: Anytime between January and February is the best time to enjoy skiing in Vail.
Attractions: In the summer and fall, you can take a chairlift ride or hike along any of the 17 paths chalked out for you. You can also plan out an epic tubing run, adventure course, zip-lining. In the 35,000 acres of forest area, you can go mountain climbing or take a walk in the Betty Ford Alpine Gardens.
3. Aspen, Colorado (USA)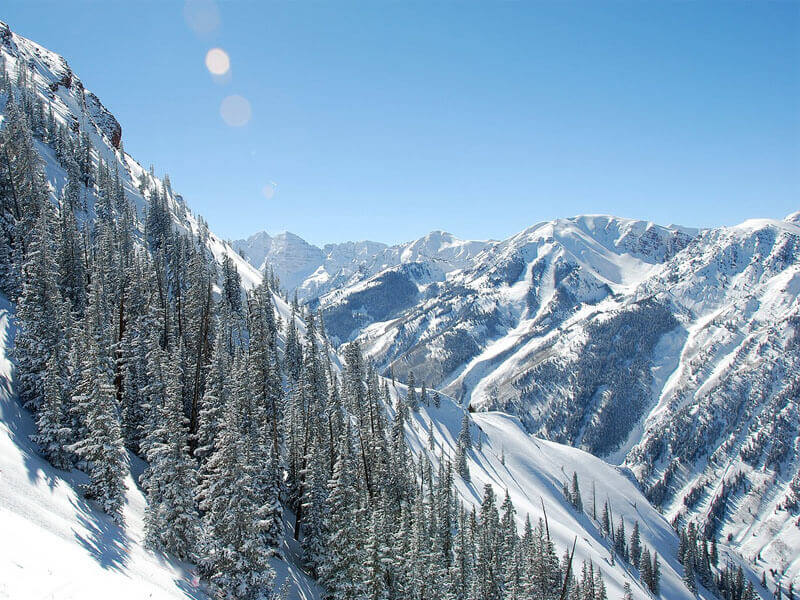 Aspen Resort also known as Ajax is a collection of 4 resorts which are collectively known as Aspen Snowmass and consider as favorite Places to go skiing in USA. Aspen got its name from the aspen tree all around the town. The resort is comparatively less crowded but a significant destination between the ski lovers. It has around 650 acres of terrain exclusively devoted for skiing. Aspen does not offer beginners level skiing as its terrain's space is bifurcated in between intermediate, advanced, and expert level only.
Its mostly visited by skiers in winter when precipitation is high. You can enjoy other activities like paragliding, hot air balloon, and ice skating during the winter season. And if you are not a skiing addict, don't worry, it has a lot more to offer you than snow carpets. Aspen is a hot favorite shopping destination for all tourist visiting Colorado. You can shop for clothing to snowboards anything. Apart from buying its day spas, hot spring bath and nightlife are equally enjoyable.
The resort offers you a wide variety of lodging suiting your budget. Its accommodations are comparatively cheaper than Vail resort without compromising any amenities offered. You can easily find affordable accommodation with breakfast option. If you are a die-hard skiing fan, this could be a great Places to go skiing in the USA.
4. Telluride, Colorado (USA)
Telluride is located in the inside a box canyon, surrounded by cliffs and mountains. It is known for its slopes and ski resorts; you need to take a gondola to the neighboring town of Mountain Village.
When to Go: Book your holiday between Mid-November to August.
Attractions: Telluride is seen as the best ski resorts in the world, as it has many trekking and cultural festivals during the summer. But it's during the winters that they get even more tourists. You have to use the gondola to access the 1700 acres of snowboarding and skiing terrain, just behind the mountain ridge.
5. Deer Valley – Park City, Utah (USA)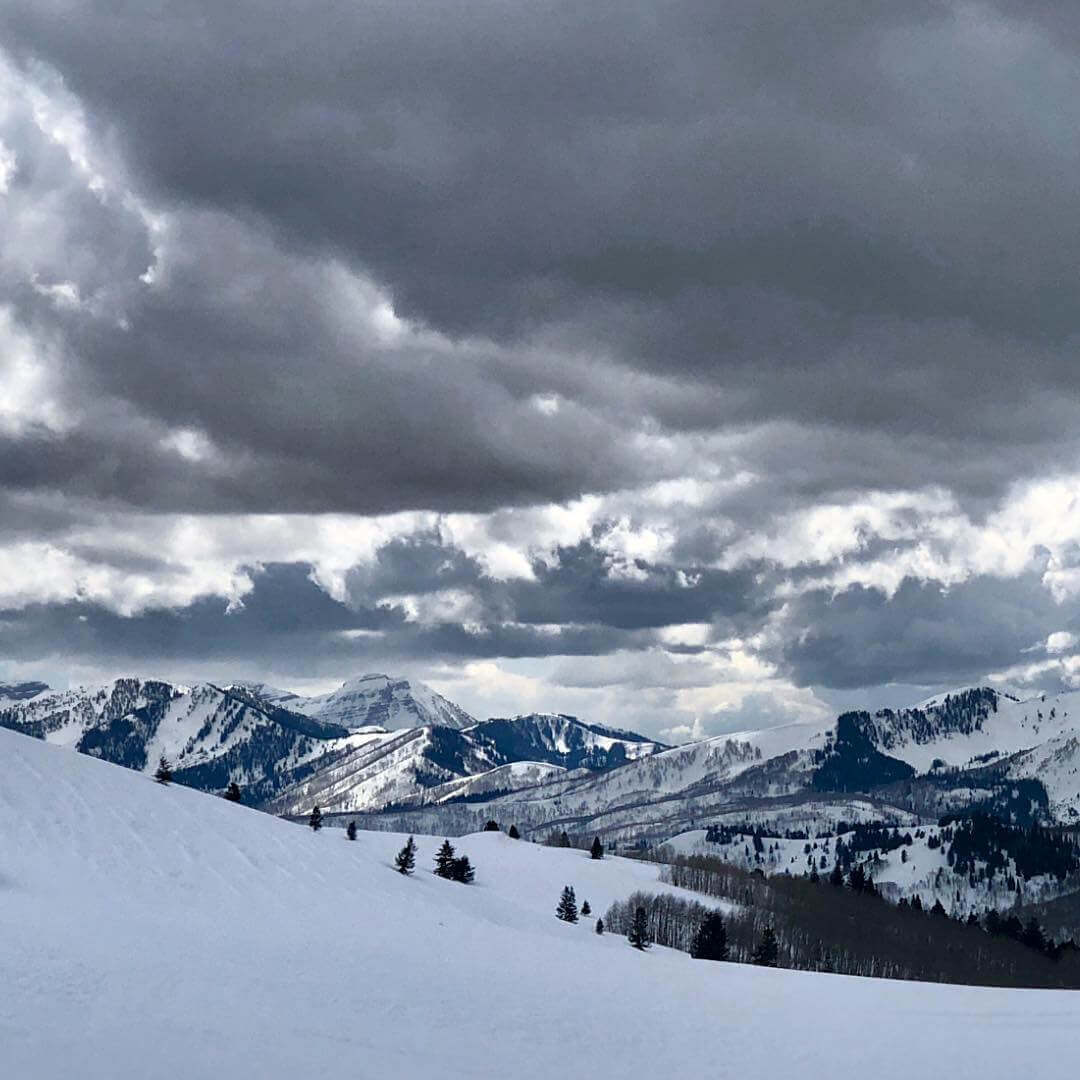 The Deer Valley is an alpine ski resort known for upscale amenities, and was even the venue for 2002 Winter Olympics and is now host to the International Ski Federation. The Deer Valley is in the Wasatch Range just 36 miles away from Salt Lake City, in Utah has some places to go skiing in USA.
When to Go: October through January is when the snow is nice and thick.
Attractions: Skiing is a luxury here in Deer Valley, where you have uniformed ski valets, well-maintained slopes, overnight ski storage, complimentary Mountain Host tours, on-site child and a ski school.
Top Ski Resorts in Europe: Might Be Costlier But Worth Every Cent
6. Courchevel, France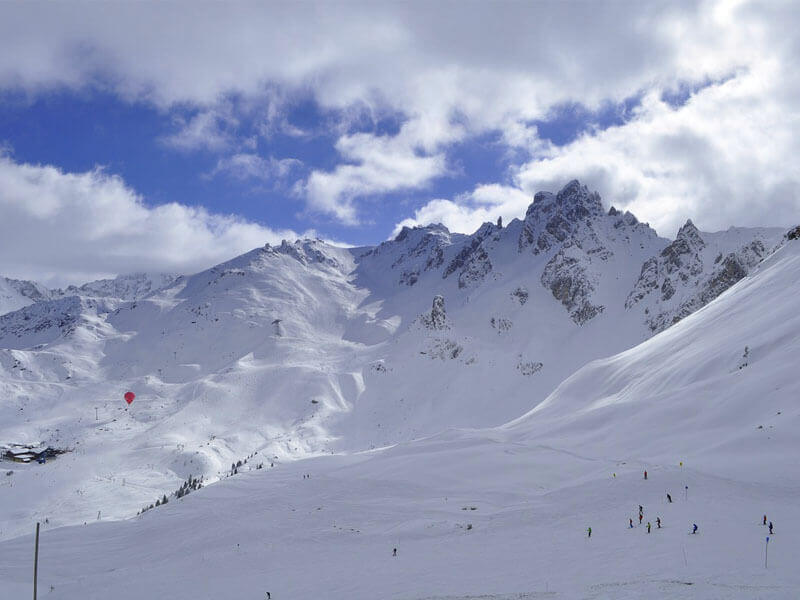 Courchevel is a French resort located in Saint-Bon-Tarentaise, France. You can reach there either by air or train. There is a direct TGV train from Moutier brides from where buses are available for Courchevel. You can also use air route from Geneva Lyon or Chambery airport. But high-speed trains are more preferred.
The resort is being spread in between three valleys and provide 372 miles of trails and slope with 198 lift interconnections. It is one of the largest ski resort in the world with the name as a billionaires winter playground. When you are planning to visit Courchevel, then skiing should be the first thing in your mind. As any hardcore skiing fan can second the opinion that it's the best skiing destination one should have visited.
Accommodations are available in wide ranges from chalets to apartments, easy enough to suit anyone pocket. It has ski schools and ski festival all around the month and worth mentioning, drinks are cheap.
When to Go: January, February, March, and April are the best times as the peaks are accessible. During late March and April, go to resorts on the north-facing slopes.
Attractions: Spread across each resort is a variety of ice rinks, heated swimming pools, husky sleighing, tobogganing, indoor sports halls and 600 km of skiing!
7. Saint Moritz, Switzerland
Saint Moritz has located 90 Km south to the Chur and 203 Km away from Zurich. TGV train is the best option to reach the destination. However, you can also use air route from nearby Zurich or Milan, through gateway international airport which is connected to Saint Moritz by road.
Over the years it has retained its status of the best ski resorts in Europe with its ski-diverse area. Whether you are an expert or one who has touched ski board the first time, Saint Moritz has skiing option for all kind of visitor. Ski trails are located in Corvatsch, Diavolezza, and Corviglia.
Saint Moritz offers a range of accommodation for all its visitors, but its five stars hotels have gain popularity for all good reasons. Budget will never be an issue while selecting a hotel in Saint Moritz. the resort is more of a winter resort with a steep decline in prices in the off-season.
When to Go: The summer is preferable, starting mid of June till October as there are fewer crowds. The peak season falls between December and March.
Attractions: You can enjoy winter polo on Lake St. Moritz and paintings in the Segantini Museum. Also enjoy skiing, hiking, mountain climbing, and other winter sports on the Corviglia or the Piz Nair.
8. Chamonix, France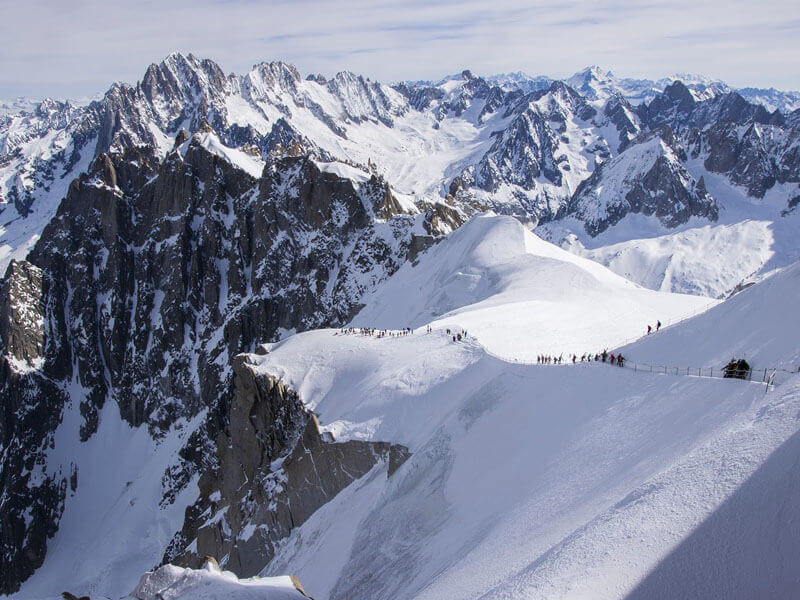 Chamonix is a southeastern France town at the foothill of Mont Blanc. With gateway airport of Geneva. You can also use the train route to reach the resort.
If you are a die-hard skiing fan, you must have heard of off-piste skiing and freeriding of Chamonix France. It has an amazing range of people trails for all abilities surrounding by surreal mountains and glaciers. Though ski areas are not lift interconnected its freeride terrain and tree skiing compensate for same.
You can visit it all four season, but winters are the most favorite. It's apres-ski, and restaurants with the nearby lively town are enough to make your experience unparallel.
The accommodation has a specific limitation if compared to other ski resorts, though the range offered is quite impressive. If you are planning to visit Chamonix, then we will advise you to visit in winter as the valley elevations are very low with almost no snow.
When to Go: Later winter is the best time in January and February when there's more snow. For non-skiers, August through September is better.
Attractions: The Noel Week is held from December 23 to 30th, while the New Year Week starts on January 14th till 21st. For hiking, try Lac Blanc or register with the 11 day Tour du Mont Blanc. Advanced skiing, mountaineering is best on the 4000-meter Mont Blanc and can't be found on most of the best ski resorts Europe. Other activities include golf, swimming, paragliding, cycling, markets, and festivals.
9. Zermatt, Switzerland