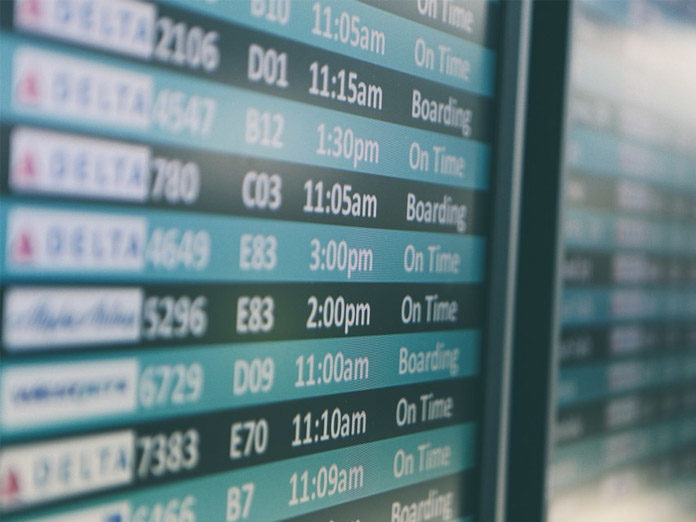 The most important part of any itinerary is bookings. Booking a flight may prove to be the most tedious part at times. Airfares are not always cheap, and there's a dilemma whether to book now or wait for the prices to drop. What if the prices surge? This way hours and hours pass when booking a flight ticket for the right price. Not anymore as we've got you covered and you will be a pro when it comes to how to find cheap flights. Keep reading and take into your consideration the key points.
How to Get Cheap Flights Last Minute?
#1. Don't Believe the Myths
Myths will only lead you astray. It would be really stupid to believe that Wednesday or any other day of the week would be the best to book your airfare. Then there are other myths as going incognito will save you from paying hefty. Another most believed myth is booking your flight at some specific time will give you cheaper deals. Again, it is only a myth.
#2. All Search Engines are Different
Your search shall never be dependent on a single search engine because not all the search engines list budget carriers. Hence, it is always suggested not to restrict you and explore as many search engines as possible. Our pick is Skyscanner. You may even try ITA Matrix. Largely, your search will depend on the city of arrival as well as the city of departure. If you wish to search for cheap flights domestic India, your search engine may vary.
#3. Don't Fly Direct
Flying direct many times cost you higher. Try and be flexible not only with the dates but also with the route you'll be taking. It is definitely tedious and time-consuming to search different options however it shall certainly help you save. Look for nearby airports, this may help you save and book cheap flight ticket rather than fly directly.
#4. Be Flexible with Date and Time
There is peak season and then there is an off-season wherein a fewer number of tourist and hence you can save on flights and accommodation too. Choose wisely, like select your dates after a major holiday. Weekday booking is cheaper when compared with weekends. Then early-morning and late-night flight prices are always cheaper. Flying when no one else is flying will save you. Festivals, major events, school vacation, and holidays will always have higher prices. Another question that comes to mind is, "Should I wait last minute to book flights?" The answer is a big 'NO'.
#5. Be Flexible with Destination
There are chances when you can't be flexible with your dates of travel, so at least be flexible with where to fly. Go to Google flights map and discover the destinations. All you need to do is, put the dates and your city of departure and enjoy all the options. Being flexible will give you great options and amazing airfare. Bang on!
#6. Sign Up for the Mailing list
This is something most of us ignore however signing up for mailing list can fetch you some last minute cheap flights. By signing up, not only you get great deals, but also you become eligible for frequent flier bonuses and class upgrades as well. Hence stop worrying about your mailbox being cluttered and go ahead and register.
#7. Book Early
The best time to book is six to eight weeks before you fly. Again the thumb rule says don't ever wait too long to book very last minute flights. This may land you to highest price. It's not wise to spend an entire day booking your flight. Spend some thirty minutes and move on. Don't book even, far in advance. Book smart!
#8. How Much You Want to Pay?
This is really crucial in terms of how much you are actually willing to pay for your flight. It makes search easier, and you don't end up wasting your precious time. Knowing your price is the key and when the price of the flight falls into your bracket, simply book it. Remember, no two people on the same flight would have paid the same price for traveling to a common destination. Be realistic!
#9. Search as One Person
It is important to make your flight search restricted to one person. This shall help you fetch cheap tickets. Booking for a group will always show you a higher price. Later, at checkout, you may select seats together. One may also pick the preferred seats during self-check-in. Thus, buying multiple tickets is never a good idea.
#10. Check Prices in a Different Currency
Weaker the currency, lesser the price would be. Try and search airfare in a country of weaker currency. This may not always work wonders however this works many times. Hence, shortlist a few currencies and search the prices. If you find a cheaper one, go for it. After it is something worth trying.
Now you know how to get cheap flights last minute. It's all about being smart and planning ahead. The tips listed may help book cheap last minute deals. The search engines, flexibility, booking time, are few factors contributing to booking cheap flights to anywhere last minute.