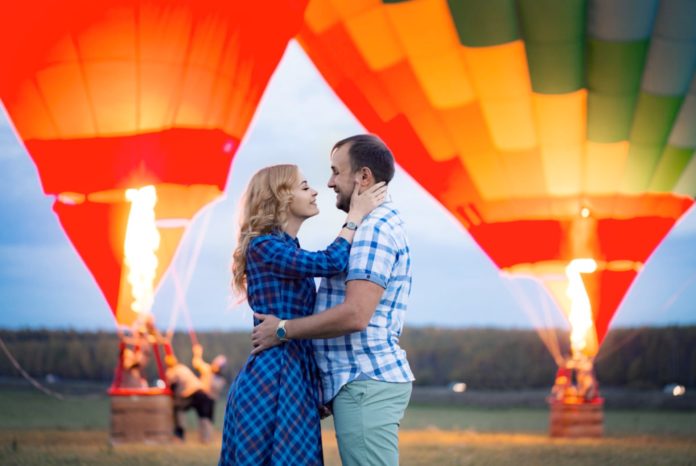 Las Vegas is a fun-loving, adventurous and the best romantic place for couples. Flying High in the sky, amazing boat ride, soothing spa, Venetian gondola ride and many things give you immense pleasure with your partner.
Here is a look at 15 best romantic things for the couple's attraction to spark sizzle. The place has the best hotels, casinos and spas that will be comfortable and take care of you by providing quality service. So if you have dreamt of visiting Las Vegas with your partner, go for it.
15 Best Romantic Places for Couples in Las Vegas
1. Hot Air Balloon Ride
An extensive and adventurous rock formation from a balloon ride is one of the most romantic places in Las Vegas.
You can cuddle up with your partner by sharing a glass of champagne during sunset or sunrise. After this, with a calm trip over the panoramic desert and mountains for one hour, you will feel the true love of your partner.
With a champagne toast, light continental meal and balloon ride all turns the journey into beautiful memories for the lifetime.
2. Helicopter Tour with Dinner at Grand Canyon
 You can take a helicopter flight over the Grand canyon with a royal dinner. You can sit around rocks during sunset with a glass of champagne to enjoy the moment.
You can feel an ambience of lavish dinner date arranged beautifully on a table covered with a plain tablecloth and fine glassware. Beef Bourguignon, vegetarian lasagne or Chicken Cordon Bleu with a toast of champagne are the meals to spend a couple of hours.
Also read: 10 best life changing trips for couples
3. Scooter Tour – Red Rock Canyon
Romantic couples also love fun things that can do a scooter ride with their partner chasing each other along the way. The red rocks will attract you to give strength and the empty road will lead you to go far on your trip.
You will guide with safety instructions to enjoy the air passing your body. You have an opportunity to spend a whole day to enjoy the spectacular red canyon rocks.
4. EIFFEL TOWER EXPERIENCE
You will feel good with a romantic dinner at the Eiffel Tower as the place has many best hotels. To avail top service near The Bellagio Fountains and the Eiffel Tower view is the most pleasant moment at night.
It has been commonly seen that couples propose their partner or plan anniversary, which made this place a symbol of love.
The most common stuff couples used to do is to walk along the streets by holding hands of each other to take photos. You can tie up a lock and throw the key in the river for remarkable love.
5. Lake Mead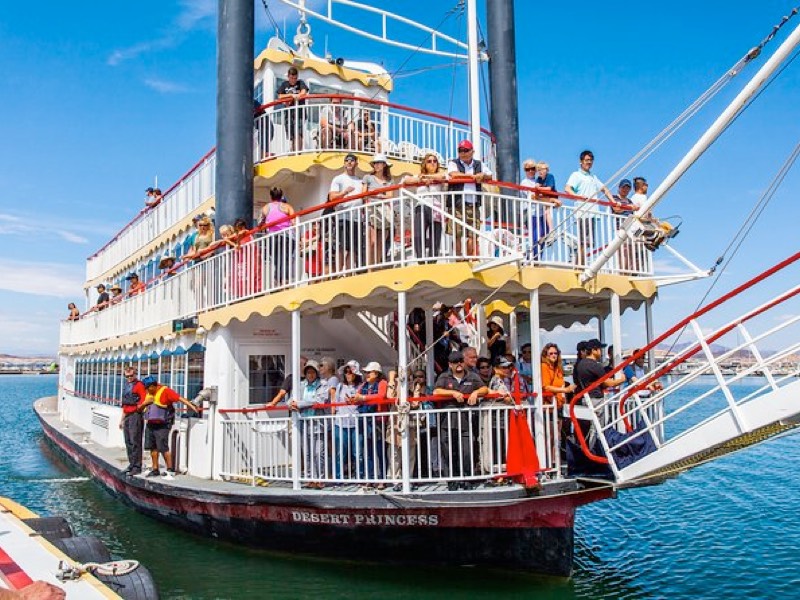 You can spend one calm day with your love to explore lake Mead, an ecstatic with joy.
Hoover Dam is a hub for all the water sport enthusiasts that combine exemplary water activities, wild creature and adventure over the huge area in an affordable package. You can enjoy lunch with your partner on an isolated beach to capture the moment.
You can come across caves and beaches including Emerald Cave and Gold Strike Canyon to enjoy natural hot air.
6. Venetian gondola ride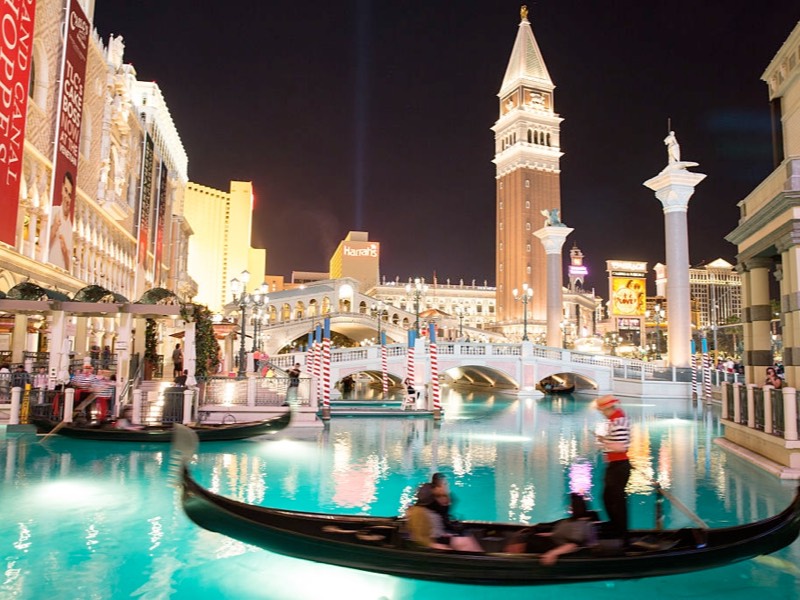 Couples float through the vibrant Venetian streetscape of the Grand Canal for a genuine Venetian gondola ride.
You will be amazed by the service of gondoliers chant when the boat passes towards the bridge, balcony through the streetscape of the resort. It is your choice to take an indoor or outdoor ride and even select to go as a couple for more privacy.
To capture all the moment with your partner, you can hire a professional photographer to last your memory. 
7. ZUMANITY – Sensation by CIRQUE DU SOLEIL
Aerobatics lover will enjoy Zumanity, a form of sensation and fantasy performed traditionally. Burlesque and Cabaret combine to make the whole performance spicy to bring attraction between couples.
Men in high heels and amazing talents of Cirque mix to bring more sexuality. If you plan to watch a "Zumanity" show, forget your bash outside the door so that you can explore all aspects of couple's attractions.
8. Fremont Street
The fabulous thing you can do to chill out at Fremont street by enjoying loud music, variety of delicious foods, concerts, bottles of beers or champagne in dazzling light. If you are a real clubber, this place is so good as you can distress to have more fun.
Located in old downtown, it is full of noise with colorful LED lights. It looks admiring and attractive that you wish to spend the whole day with your soul mate, is more enjoyable.
9. Romantic SPA time
You can take out some time from your journey to visit a spa if tired in the overnight party and gambling in Sin City. You can relax and rejuvenate here in peace to start your next day freshly.
You can either book your day or gush on spa treatment at one of these top spas in Las Vegas such as Qua Baths & Spa at Caesars, The Spa at Encore, Sahra Spa & Hammam at The Cosmopolitan, Spa Mandalay at Mandalay Bay and Vdara Hotel & Spa and many more.
Also read: Top 10 most romantic things to do in New York City
10. Madame Tussauds Las Vegas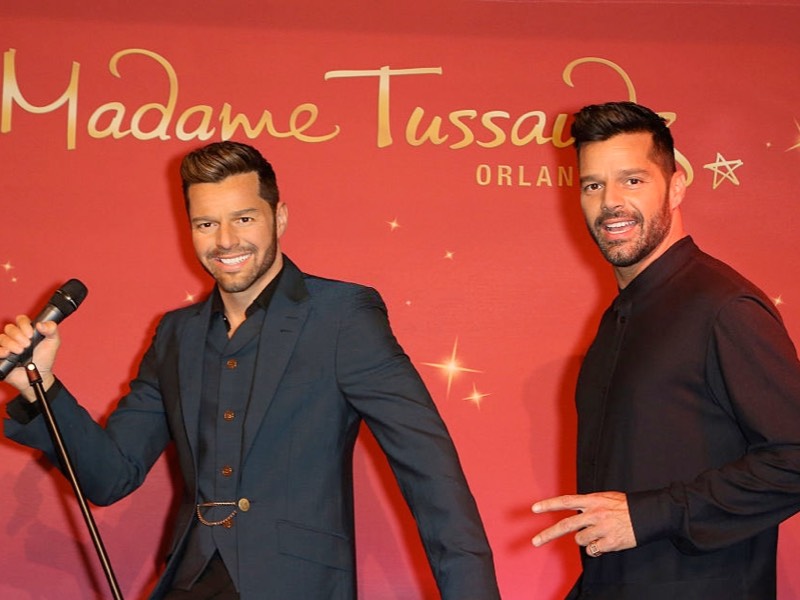 The wax statues of celebrities at Madame Tussauds museum gives immense pleasure from getting married to singing favorite music. Posing with your love one in front of them is something a couple used to do for fun to collect memories.
The day at Madam Tussauds impersonates you one of celebrity, to feel their rich and luxurious life. You can spend a maximum of two hours on any day of your choice.
11. HIGH ROLLER – The LINQ
A high roller ride is a must for those couples who love adventure as it is the tallest observation wheel in the world which gives you butterfly in the stomach when it touches the height of the sky and then slowly come down to earth.
Exclusive VIP cabin for couples with champagne and much romantic stuff is also available. You deserve to spend a day in the privacy after exhausted gathering over the past days.
12. Stratosphere Tower Unlimited Ride Pass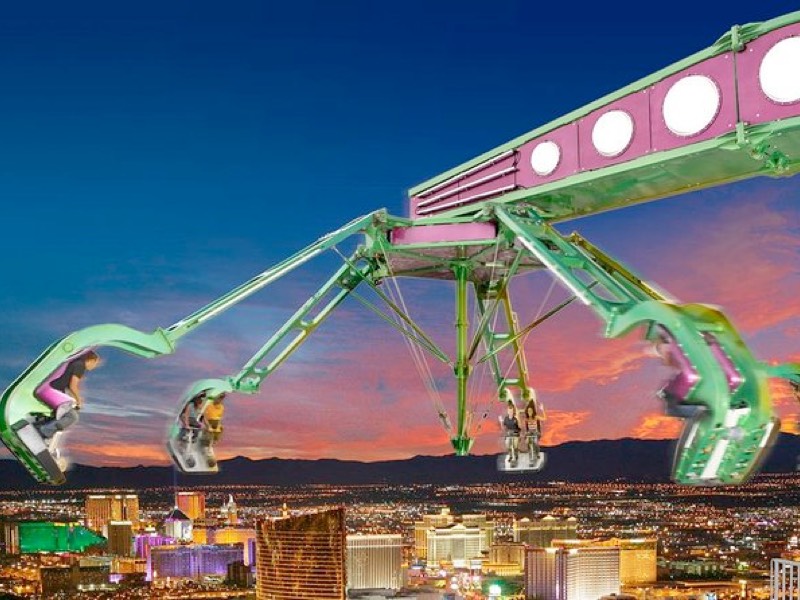 The wonderful Stratosphere tower stimulates to touch the height of the sky. It rotates you all-around 274 meters above and if your heartbeat increases to its maximum and scream start echoing.
The most thrilling state comes when a big shot gives you free fall from 49 meters up. By holding fear, one can embrace the sky jump from 108 stories high.
13. Lavish Supercar racing
Luxurious cars are the most important thing for couples attractions in Las Vegas to taste the lifestyle of a rich driving fanatic.
Exotic car racing like Lamborghini, Ferrari or Porsche can make you feel special by treating your partner VIP. If you are sports car enthusiasts, experience it to impress your loved one on a long drive.
14. BELLAGIO GALLERY OF FINE ART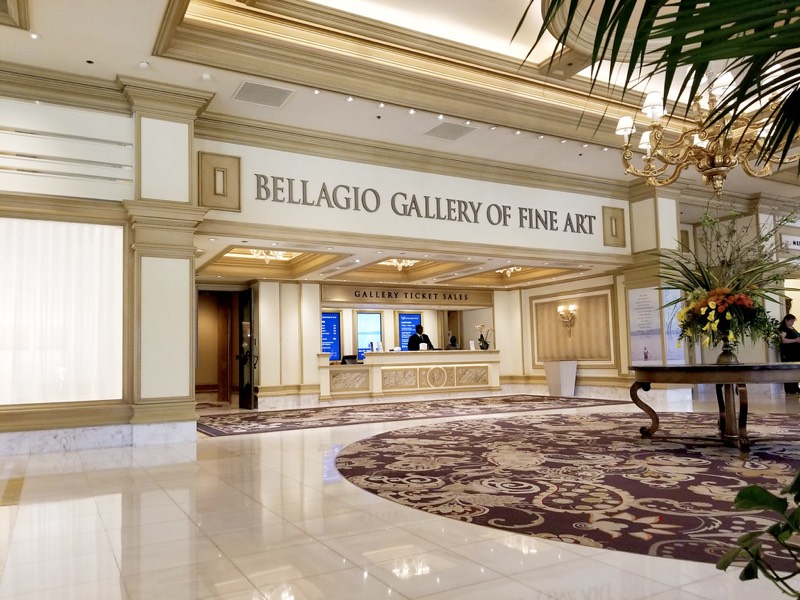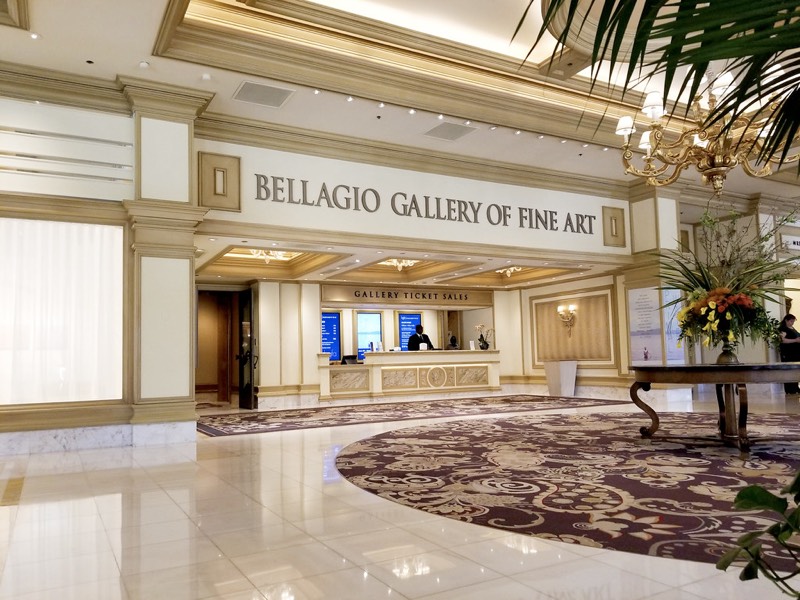 One of the most romantic place for couples in Las Vegas is the Bellagio gallery of fine art as art is a form of love from ancient time. The premise of the gallery has numerous artwork displayed both for tourists and residents to feel the essence of the artist.
Once in a year, every art is present which seems to unique and in the past have featured Impressionists as Andy Warhol, Lichtenstein, Faberge Eggs and Pablo Picasso.
15. Shark Reef at Mandalay Bay
Shark Reef is a wonderful museum with a high concentration shark available, gives you a chance to dive with them with certified divers. You are allowed to make a video of diving. Far away from the hustle and bustle, you can enjoy by spending a maximum of 3 to 4 hours.
There exhibit 30 exotic sharks including Sand Tiger, sandbar and White Tip Reef sharks than rarely found in the world. A collection of 100 sharks over 4.9 million litre tank has 2 tunnels to walk through. It has a touch pool where you can feed crabs to sharks.
 Also read: 10 best weekend gateways for couples in USA