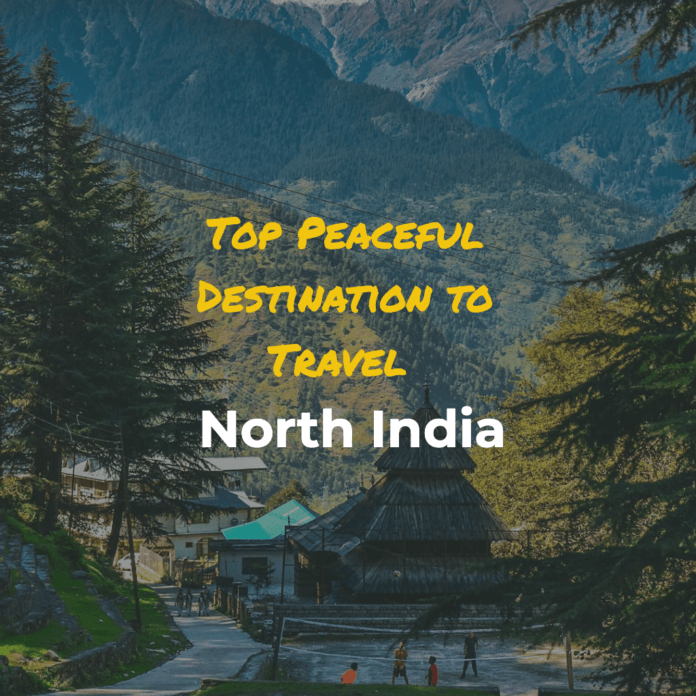 It is home to several World Heritage Sites, the sacred river Ganga (considered the holiest river in India), luxurious palaces, massive forts, famous wildlife destinations, mighty Himalayas.
From the palatial palaces to the forts, from the snow carpets to the wild seas, it is a magnificent land of surprises. Hence pack your bags and set on an exploration of exotic North India.
North India is one such tourist destination in India, which will surely impress your being with its exceptional attractions. A tour to North India will offer you a special and memorable travel experience which will remain etched in your mind forever.
8 Must Visit Places to Explore North India
#1. Mcleodganj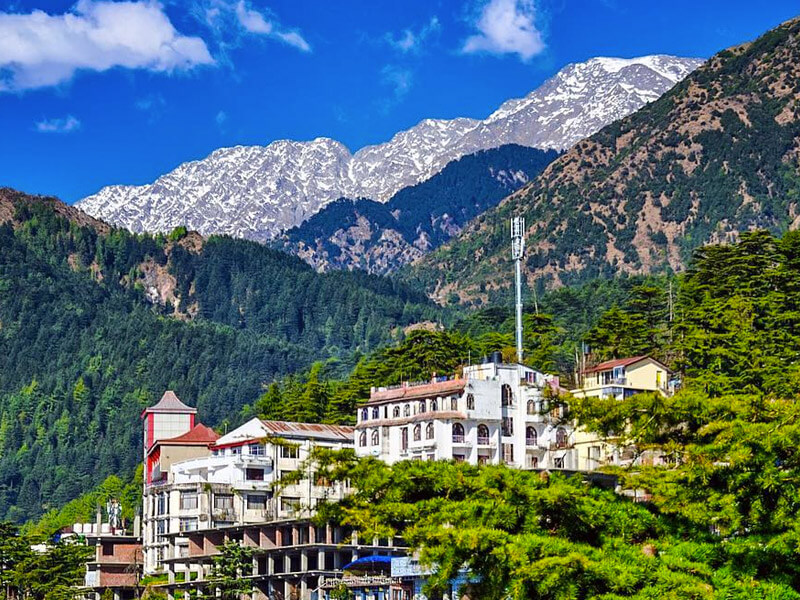 Also known as 'Little Lhasa,' Mcleodganj is one of the few places in India where one can witness a perfect combination of Indian and Tibetan cultures living in peace, love, and harmony with each other.
The majestic mountains can call tourists to experience the best of what nature has to offer at Mcleodganj – one of the most beautiful places in India.
This hill town boasts of alluring bounties such as picturesque trekking trails, soothing weather conditions, idyllic landscapes, and vibrant culture.
Bhagsu Falls Set amidst lush greenery and dreamy sceneries, in a pristine atmosphere, are these falls with much grandeur and breathtaking beauty, that one just cannot miss, while in the area.
Overlooking the mountain ranges of Dhauladhar, the Namgyal Monastery is situated within the Tsuglagkhang complex. This complex also is the proud home to the residence of Dalai Lama, among various other shrines, temples, bookstores, souvenir shops, etc.
Best time to Visit Mcleodganj: Monsoon season is the best time to visit Mcleodganj. December to February are the coldest months in Mcleodganj with the temperature reaching very close to the freezing point.
Attractions: Kangra Fort, Bhagsunath Temple, Bhagsu Falls, Namgyal Monastery, Dalai Lama Temple complex, HPCA Stadium, tea plantations of Kangra valley, and Triund trek
#2. Leh Ladakh
A paradise for trekkers and an ideal destination for all tourist. For solo travelers ride on the winding roads, stay in the middle and sleep with the locals and learn to be independent.
From mountain biking trekking, and mask dance festival best for every travel enthusiast.
The best time to plan a Leh-Ladakh tour is in summers from June to September, when the temperatures are around 20-30°C and the region has clear, stunning views with warm and sunny weather. However, at night, the temperatures drop sharply.
The Shanti Stupa, an imposing white-domed sacred shrine positioned on a hilltop at Changspa, was built by a Japanese Buddhist organisation to honour 2500 years of Buddhism.
Best time to Visit Leh Ladakh: The Hemis National Park that spreads across an area of about 4440 sq. km. is bordered by the Indus River. Being home to almost two hundred snow leopards,
Attractions: Zanskar Valley, Pangong Tso Lake, Khardung-La Pass, Spituk Gompa, and Hemis National Park
#3. Kasol
To escape from the stress of this chaotic life, it is an ideal destination for a weekend gateway for the ones who love snow.
A stroll by the River Parvati is the most relaxing and rejuvenating experience in Kasol. River rafting, trout fishing and for lazing around amidst the spectacular surroundings.
The magnificent view of the valley and charm of the Gurudwara has made Manikaran Sahib where you can also enjoy hot baths, langar food cooked in natural hot springs and exploring warm stone caves.
Kheer Ganga is a popular place for all kinds of nature lovers and adventure enthusiasts, given its breath-taking view of Parvati Valley and hot springs.
Best time to Visit Kasol: The months of April, May, October